FAU Uses Software House C•CURE 9000 to Secure College of Medicine
The C•CURE 9000 access control system integrates with FAU's video surveillance solution to manage building access for students.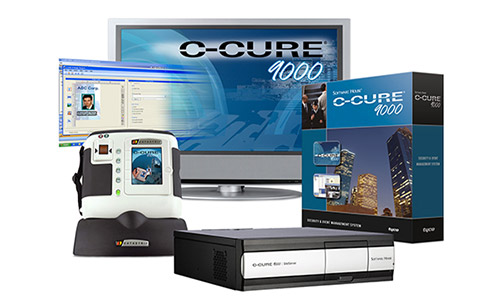 Johnson Controls announces Florida Atlantic University, based in Baton Raton, Fla., has selected its Software House C•CURE 9000 security and event management platform to secure a new building that is part of the Charles E. Schmidt College of Medicine, a facility which houses research, administration and a medical clinic.
FAU has 4,000 students and 3,200 faculty and staff and is one of 12 schools in the state's university system. The College of Medicine has approximately 373 students and requires a thorough access control system that enables the integration of video surveillance and the ability to partition access to specific areas of the facility.
The C•CURE 9000 provides coverage for all exterior entrances, research labs and elevators leading to animal research floors and anatomy labs, according to the company.
Patrick Garmon, director of security technology at FAU, says it was vital to implement a system that didn't restrict overall access to the building but rather allowed the university to manage student access to buildings by floor and room.
Features of the C•CURE 9000 include:
Lock/unlock doors and activate events using manual actions
Create and setup email for simple records of card access activity and operator actions
Show journal history and audit trail activity through pre-configured dynamic views
Share a single database while retaining security and privacy of data through database partitioning
Supports up to 50 simultaneous users
FAU also plans to use the C•CURE Go mobile application that enables security personnel and on-staff technicians to change access status or remotely monitor the system using an iOS or Android mobile device. The app be downloaded from the iTunes App and Google Play.
The C•CURE Go mobile allows users to:
Update personnel records on the go
Receive up-to-date information quickly while responding to events
Lock and unlock doors with a touch of a button
Easily navigate C•CURE 9000 to a specific date and time
Add/remove clearances and deactivate cards on the go
For more information on C•CURE 9000, visit Software House at www.swhouse.com.
Add Another Layer of Protection to your Campus
If you're responsible for protecting a campus — whether at a hospital, K-12 school, college or university — then Campus Safety magazine is a must-read, and it's free! As the only publication devoted to those public safety, security and emergency management personnel, issues cover all aspects of safety measures, including access control, video surveillance, mass notification, and security staff practices.
Take advantage of a free subscription to Campus Safety today, and add its practical insights, product updates and know-how to your toolkit. Subscribe today!