New LILIN IP Dome Camera for Outdoor Use
The MR6342A IR fixed dome IP camera features 4-megapixel resolution and built-in Sense up+ technology for challenging lighting conditions.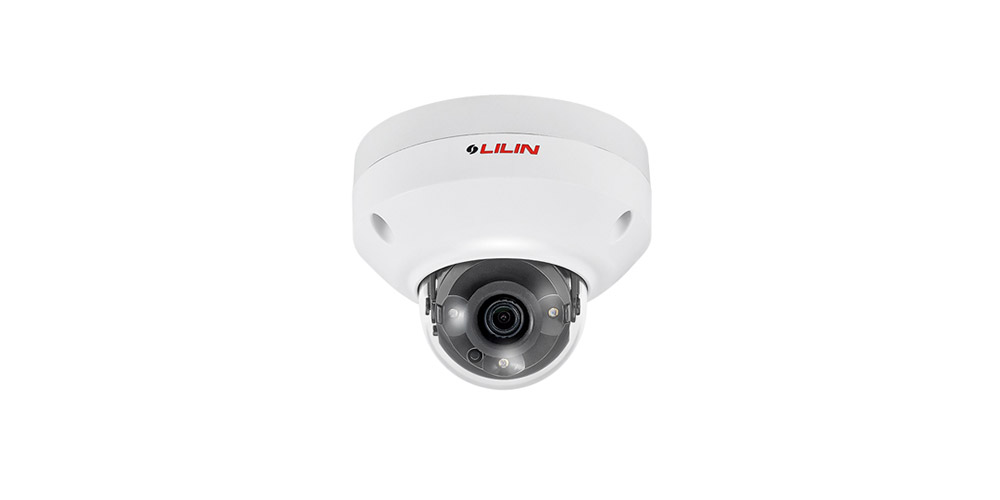 LILIN Americas, a developer and manufacturer of networking surveillance solutions, introduces the latest addition to its M-Series IP network cameras. The MR6342A IR fixed dome IP camera features 4-megapixel resolution at 20 frames per second and built-in Sense up+ technology, which increases the sensitivity of the camera's CMOS sensor in challenging lighting conditions.
The company says the new camera is ideal for demanding outdoor installations in poorly lit environments, making it suitable for schools, parking lots and sports stadiums, as well as city and perimeter surveillance.
The combination of image signal processing, HDR, two-way audio and 3D Noise Reduction delivers low-light image without motion blur.
The MR6342A features intelligent video surveillance (IVS) functionality, which includes analytics for advanced motion detection, object counting and tripwire detection, allowing the camera to detect when an object or person has breached an area such as the entrance to a building or parking lot.
"LILIN M-Series cameras have been well-received and generated a lot of interest, so we're thrilled to incorporate the features most appreciated by customers into the high-resolution, vandal-resistant outdoor MR6342A," says Joe Cook, vice president & general manager, LILIN Americas. "Best of all we've done so at a price point that allows even smaller buildings, including multi- and single-family homes, to have access to this powerful new camera."
The MR6342A is outdoor-ready out-of-the-box with an IP66 rating for rain and dust resistance, making it well-suited for perimeter protection where early detection of an intrusion attempt is critical.
Sense up+ technology combined with 30-meter infrared night vision ensures reliable detection and quick verification in complete darkness, the company claims. It is also IK10-rated for protection against impact and vandalism.
Add Another Layer of Protection to your Campus
If you're responsible for protecting a campus — whether at a hospital, K-12 school, college or university — then Campus Safety magazine is a must-read, and it's free! As the only publication devoted to those public safety, security and emergency management personnel, issues cover all aspects of safety measures, including access control, video surveillance, mass notification, and security staff practices.
Take advantage of a free subscription to Campus Safety today, and add its practical insights, product updates and know-how to your toolkit. Subscribe today!