Hikvision, Eagle Eye Launch SB-507 Video Surveillance Solution
Hikvision and Eagle Eye Networks have teamed up to create a video surveillance solution that complies with Texas Senate Bill 507 (SB-507).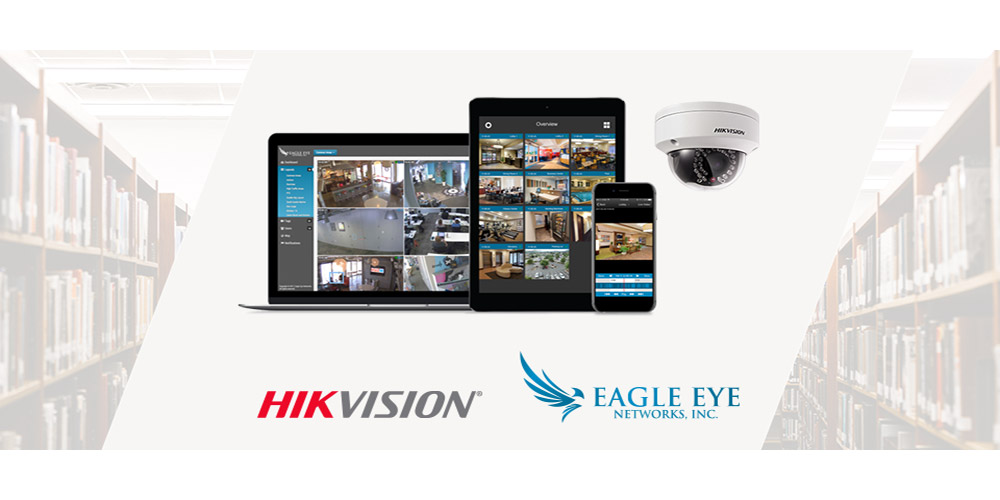 Hikvision, USA, Inc., a manufacturer of video surveillance products and solutions, and Eagle Eye Networks, a provider of cloud-based video surveillance solutions, announces The SB-507 Video Surveillance Solution, which enables Texas school districts to comply with the video surveillance requirement set forth in Texas Senate Bill 507 (SB-507).
The SB-507 combines Eagle Eye's Cloud Security VMS and Hikvision IP cameras and can be deployed in less than a day, according to the companies.
Features include:
Video and audio storage for 90 days
Video-sharing capability from any Internet-connected device
Mobile app for access to historic or live footage on-the-go
Cyber-secure video highly resistant to being hacked
High-definition IP cameras
Restricted user permissions on a camera-by-camera basis
Quick and easy installation
Customized alerts (motion, intrusion, etc.)
Under SB-507, school districts are required to install audio and video monitoring equipment in any classroom where special education services are being provided at least 50 percent of the time. All camera equipment must also be able to record audio in all areas of the classroom.
Districts are also required to store audio and video recordings for at least 90 days. If a video clip is requested, it must be available for the school district to review within 48 hours.
The SB-507 Video Surveillance Solution is currently being used in a major Texas school district, according to the companies.
"We are pleased to be supporting Texas School Districts with this enhanced video surveillance solution," said Dean Drako, CEO and founder of Eagle Eye Networks. "We look forward to working with more and more school districts to help them meet their security needs while also creating a safer environment for students, parents, and staff."