Gaggle Releases New Student Safety Solutions for Google Hangouts
School districts that use G Suite for Education from Google can safely allow their students to use Hangouts with Gaggle security.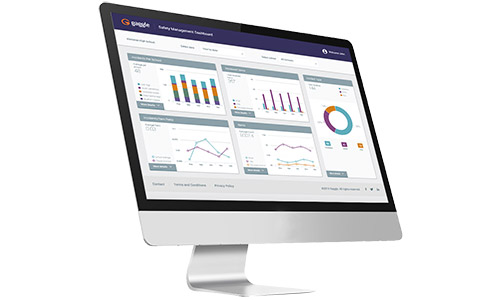 Gaggle, a provider of student safety solutions for K-12 schools, announces the release of an add-on to its Safety Management for G Suite solution and support for the Canvas learning management system.
School districts that use G Suite for Education from Google can now allow their students to safely use Hangouts, according to the company. Algorithms reveal potentially harmful content in Hangout Chats, and trained professionals evaluate suspicious content, alerting school officials and contacting law enforcement when necessary.
With Gaggle, students can safely use Hangouts for project collaborations, live class discussions, peer mentoring, virtual office hours, foreign language practice and online study groups.
"There are endless opportunities for students to use tools like Hangouts," said Bryan Phillips, Chief Technology Officer, Hoover City Schools in Alabama, "but as we provide our students with access to G Suite for Education, we're responsible for keeping them safe. Gaggle continues to be a partner in those efforts."
In addition, the company now offers Safety Management for the Canvas learning management system (LMS) which supports Conversations, Discussions, Files and Pages.
Suspicious activity inside of Canvas is reviewed by Gaggle's Safety Team 24 hours a day. They will contact administrators if it uncovers serious or life-threatening situations.
School and district administrators also have access to an interactive dashboard for insight into incidents.