viisights wise Analyzes Human Behavior Patterns to Detect Danger
The technology can detect potentially dangerous situations in progress, such as a person brandishing a weapon or abandoning an object.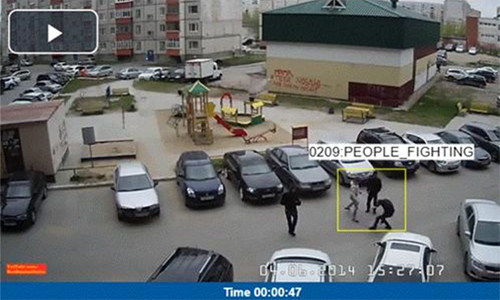 viisights, a provider of behavioral understanding systems, introduces wise, a product that provides municipalities and organizations with the ability to automatically detect and analyze human behaviors.
The technology is able to differentiate human behaviors, such as an individual falling and slipping vs. being thrown to the ground, two people embracing vs. fighting, or a peaceful parade vs. a riot, according to the company.
"viisights' unique solution can accurately detect and analyze the behavior of individuals and groups of people, using deep learning and time-based vision analysis," said co-founder and chief executive officer (CEO) Asaf Birenzvieg. "viisights behavioral recognition delivers superior video intelligence that can help keep cities and businesses safer and more secure, while reducing the manpower and associated costs necessary to monitor vast numbers of live and recorded video sources."
It is based on real-time temporal and holistic video streaming analysis, using video clips rather than standalone images, and employs convolutional neural networks (CNN) and long short-term memory (LSTM) models for training its AI engine. This creates a unique event signature that includes the scene participants and their extracted features, such as positioning, movement, size and relationship to others.
The collected data can be used to detect potentially dangerous or high-interest situations in progress, including vandalism, people brandishing weapons, blood on individuals, loitering, a person abandoning an object, people in roadways, or vehicles on sidewalks.
viisights technology protects personal privacy by not identifying faces or license plates; it only analyzes general behavior patterns.
The product also provides analytics that will help organizations get back to work safely while fighting the coronavirus pandemic. For instance, it can recognize close proximity encounters between individuals that may violate social distancing mandates.
The solution can be deployed on-premise or through the cloud, and is scalable to an infinite number of cameras with data analysis provided within seconds of a triggered event, the company says.
For more information, visit viisights.com.