Podcasts
How Appalachian State's Police Officer Development Program is Revolutionizing Policing
The program exceeds North Carolina's minimum police training standards by hundreds of hours and students graduate as fully sworn officers.
Listen to this podcast using the embedded player below
Inspired by his participation in Indiana University's Cadet Officer Program and subsequent 22-year career as an IU police officer, Andy Stephenson brought his talents — and a desire to establish a similar program — to his new role at Appalachian State University.
Stephenson, a 2022 Campus Safety Director of the Year finalist, joined Appalachian State as director of public safety and chief of police in 2017. Shortly after, he worked to establish the Appalachian Police Officer Development Program (APODP). The two-year program is designed to equip students with the knowledge, skills, and training to become police officers — all while they are completing their undergraduate or graduate degrees (2:07).
For at least one academic year, cadets receive hourly wages for security assignments at various campus buildings and events. Cadets then move on to the department's police academy which begins the Monday after commencement and concludes the Friday before classes start in August. Students also receive hourly wages for their training since the academy is 40+ hours a week.
"We go on Saturdays and everything else to get all of our training in during the summertime," Stephenson described. "Once they graduate from our police academy, they then become certified North Carolina police officers — fully sworn in the state — and they continue to work for us as part-time police officers until they earn their degrees."
Exceeding North Carolina's minimum police training standards by hundreds of hours, APODP training includes first aid, automated external defibrillator (AED) and CPR certification, communication skills training, diversity training, de-escalation training, and active shooter/aggressor training. Stephenson believes current police training standards are not sufficient. Through programs such as APODP, he thinks universities can help make a difference.
"You could decide now to become a police officer and within a year, be out patrolling on your own and just not prepared to handle it. Traditionally, it's been a blue-collar job. We need to professionalize the training and create higher standards for those who are getting into the field," he said. "In my opinion, there's not a more important job in our society. We're protecting people's lives. Look at the extensive training and schooling that doctors and attorneys undergo. To me, policing is no different. It requires much more education and training than we've been providing in the past and our universities are the key to that."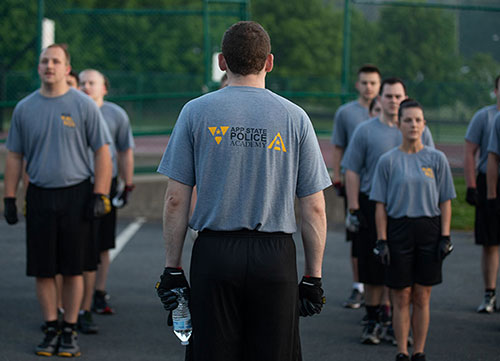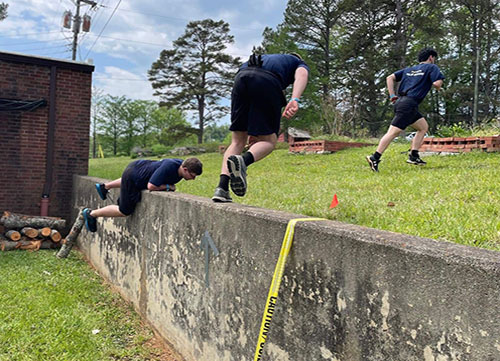 As Stephenson describes, APODP graduates are "the hottest commodities" in the state of North Carolina — and it shows in the numbers. Of the more than 100 students who have gone through the program since 2018, 100% passed the state certification exam and 100% have been hired right out of the program.
"I can really sit here and say that if you go through our program, we can almost guarantee you a job in the criminal justice profession," Stephenson proudly said.
In our discussion, Stephenson also spoke about:
Watch our full interview here or listen on the go on Apple or Spotify.
If you appreciated this podcast and want to receive more valuable industry content like this, click here to sign up for our FREE digital newsletters!