Safeguard Your VA Hospital
Find out how the Avtec Scout dispatch console can better protect the lives of your VA Hospital staff and patients.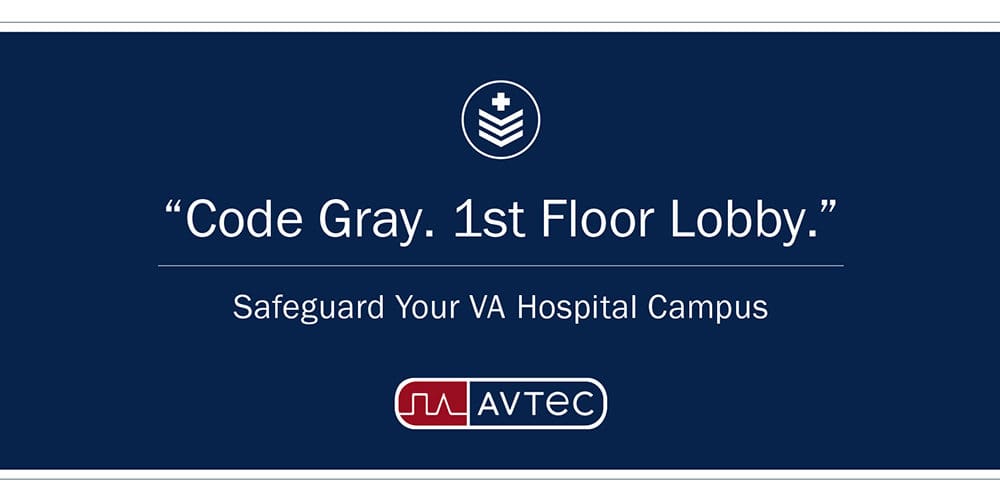 When criminal activity like a Code Gray occurs inside a VA Hospital, your security officers must act immediately. Clear communication defines how long it will take to secure the situation and protect the lives of staff and patients.
The large number of people who enter your doors every day requires a higher level of care and concern to ensure the safety and security of all. The Avtec Scout™ family of dispatch consoles connect your resources to put plans into action. Whether you're dispatching staff for a pandemic response, managing an active-shooter situation, or coordinating an emergency surgery, Avtec Scout consoles have the capabilities you need.
Your security team may use another radio system than your facilities staff, and the hospitals within your system may have varying phone systems. With the Avtec Scout console, it's possible to connect them all. Built on open standards, our dispatch solutions help you create a uniform approach to communications while protecting your organization's investments.
Our mission-critical dispatch consoles provide consistent, clear audio with robust voice communication architecture. And the built-in redundancies for critical components and functions ensure that your communications are always on.
Also, the need to protect sensitive information has added a tremendous burden to IT personnel, who must thoroughly vet every system that touches your network. Our commitment to security and our experience in working with healthcare clients allow us to effectively demonstrate and document how our company and solutions meet your network infrastructure and cybersecurity requirements.
Because in a VA Hospital, every day is a mission-critical day.