There Is More to Mass Notification Than Just Buying a System
Emergency alert systems must be supported with proper training, policies, procedures and preparation so that messages are timely and effective.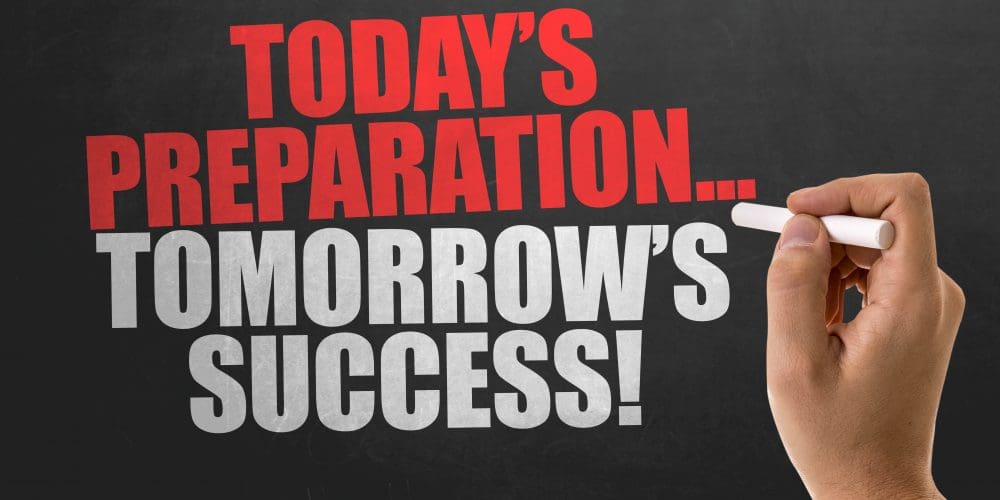 Many high-profile entities were in the headlines last year for their lack of mass notification preparation within their organizations.
In January of 2018, the residents of Hawaii were certain they were living their last few minutes. An emergency alert stating there was a ballistic missile inbound to Hawaii was delivered to everyone via a push notification to their mobile phones. The alert advised residents to take shelter immediately and stated that "this is not a drill." It was not until 38 minutes later that a retraction message was sent, informing residents that the initial alert was a false alarm. During that expanse of time, residents called their loved ones professing their love and many parents tried to pick up their children from school to see them one last time.
So, what exactly happened? There was a lack of preparation on the part of the organization. Had the retraction message been sent sooner, there might not have been as much pandemonium and fear. Had a retraction plan for mishaps such as this been created when initial preparations were being made, this could have been handled faster and without as much backlash.
2018 Wildfires Highlight Importance of Mass Notification
This brings us to the California wildfires in Paradise and Butte County that killed more than 80 people and destroyed over 151,000 acres of land, including homes, businesses and wildlife parks.
Part of what brought this story into the limelight was the fact that emergency notifications were not sent out until it was too late for some people to escape, and many people never received an alert at all. Many residents heard the wildfires as they looked out their windows and saw the flames drawing closer to their homes. Others, including campers in the parks, were not aware of the fire until it was too late, and there was no escape for them. Emergency officials said there wasn't enough time to write and send out notifications as the fires were moving too fast.
In an area like Butte County, Calif., where there is such a high risk for wildfires, how was there a lack of preparation in defining the emergency and then sending an alert? The reason given for alerts not being sent sooner was fire experts needed to determine the direction and speed of the fire. Had the authorities sent out an initial holding message informing the community that dangerous, life-threatening and fast-moving fires were in the area, and that they would update the population as soon as possible with another message including fire speed and directions, people could have better readied themselves to leave by the time they received the more detailed notification.
Even more recently, institutions of higher education received backlash from their student populations when they did not quickly send out emergency notifications for incidents on or near campus.
Support Campus Alert Systems with Adequate Preparation
These examples show that preparation for emergency communication goes beyond simply having a mass notification system (MNS). This could mean training your critical communications team how to launch an alert, making sure you're sending the alert to the correct people with the correct information and ensuring your MNS can communicate with your local responders to keep them informed. On top of preparing your MNS, you must also prepare for any emergency situation that poses a threat to faculty, staff, or student health or safety. Campuses should have a plan, communication and process in place.
There has been much discussion and debate on when to communicate with a population once an incident has started. Should you wait until you have all the details to disseminate a first warning, or should you choose speed over completeness? Having the ability to communicate with hundreds, thousands or even millions of people instantly is a massive responsibility. Being confident in deploying the right information to the right people at the right time is essential to the successful commencement of emergency response. There can be no room for trepidation or inaccuracy, so investing in preparedness will return the most positive outcomes in an emergency.
That is why it is so important to prepare for the first and most important minute of an emergency or potential emergency. Every second is a valuable resource that cannot be squandered.
Pre-Script the First Set of Actions
In the planning stages, carefully craft messages for each emergency scenario as part of an emergency action plan so alerts and actions can be quickly deployed.
With the power of scenario-based automation, an entire series of actions can be deployed at once. This allows you to create multiple unique actions and messages for each scenario that map directly to your emergency action and response plans, which you can then send to specific groups of people. This ensures that each group gets the information and actions they need to stay safe.
Some questions to consider when preparing for your first set of emergency communications:
How quickly can you notify your population?
What should you communicate?
What resources or guidance should be provided?
How quickly can you mobilize emergency resources?
How do you establish a unified command to collaborate with key stakeholders during the incident?
The Initial Notification: The Holding Message
Once an incident requiring any sort of action has been verified, it is critical to send out an initial communication to establish official awareness. This first communication to the masses is called a "holding message," and it provides the community with an authoritative voice that can dispel any unsubstantiated rumors, which often begin propagating. A holding message quickly alerts the population with basic information while the emergency action team continues to assess the details of the incident.
There has been much debate over whether or not to gather all of the incident details prior to issuing a first communication to the population. The developing consensus is to favor speed over completeness. This best practice suggests that once an incident is verified, safety leaders must start the notification and response process immediately. If the process is well thought through, planned and written in advance of the incident, there should be no room for uncertainty.
Anatomy of a Holding Message
Here are the key components of an effective and thorough holding message:
 Category of alert: This provides quick conveyance of the type of situation and draws attention to the message.
Statement of awareness: The initial message communicates that the organization is aware of the situation and taking action.
Access to resources: Provide recipients with access to the corresponding emergency procedure. The time of an incident is no time to be searching for a page in the emergency binder for the appropriate set of actions for each classroom or office. For example, if a lockdown has been initiated, linking to your organization's lockdown procedure within the holding message will provide immediate access to additional guidance. Keep in mind, when initially setting up your mass notification system, you can include different procedures with different holding messages depending on the groups you're sending to and the actions they need to take. Your crisis communications team could receive a more detailed checklist while students receive high-level guidance.
Mobilization: The first set of pre-scripted actions should also summon emergency response personnel, including your crisis communications team, local law enforcement and local emergency medical resources. Since the race against the clock starts once the incident commences, every second is crucial. Requesting medical help in the seconds following an incident that causes injuries can save lives.
Planning in advance to incorporate local or regional law enforcement and fire and rescue will also minimize the time for a successful incident resolution. Again, the message sent to assembling personnel should be pre-scripted based on the emergency scenario for deployment.
Collaboration Is Key for the Duration of the Emergency
Once the incident has started, creating a unified communications command to determine the next response steps is important. It is also important to consider having a public relations expert looped in to determine the proper outward messaging and media relations that will be required to accurately convey the nature of the incident impacting the public.
Proper preparation involves establishing a conference call bridge or web conferencing room with the crisis communications team. Information can be shared as it unfolds, and follow-up notifications for different audiences can be crafted and delivered.
Make Your Preparations Now
Part of preparation is ensuring your staff is confident in their knowledge and abilities and understands what needs to be done. Every day we hear the common phrase, "It'll never happen to us," but the truth is that none of us will ever know when it will happen to us. Because we'll never know is why we must prepare for the worst.
Coach John Wooden, who won the NCAA National Championship ten times, is famous for saying, "When the opportunity arises, it is too late to prepare."
Too true. Why would we expect less preparation or on-the-fly communications for the safety and peace of mind of the populations we are protecting? When it comes to life safety, planning should be the highest priority. Make the time and invest in preparing. No excuses.
---
Ara Bagdasarian is the CEO and co-founder of Omnilert and is a member of the National Advisory Council for the VTV Family Outreach Foundation.
If you enjoyed this article and want to receive more valuable industry content like this, click here to sign up for our FREE digital newsletters!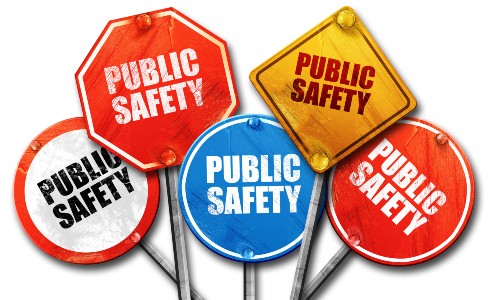 Leading in Turbulent Times: Effective Campus Public Safety Leadership for the 21st Century
This new webcast will discuss how campus public safety leaders can effectively incorporate Clery Act, Title IX, customer service, "helicopter" parents, emergency notification, town-gown relationships, brand management, Greek Life, student recruitment, faculty, and more into their roles and develop the necessary skills to successfully lead their departments. Register today to attend this free webcast!
One response to "There Is More to Mass Notification Than Just Buying a System"