Achieving Business Continuity and Cost Savings with Videoconferencing
Videoconferencing can help your campus cut costs and survive during these uncertain times.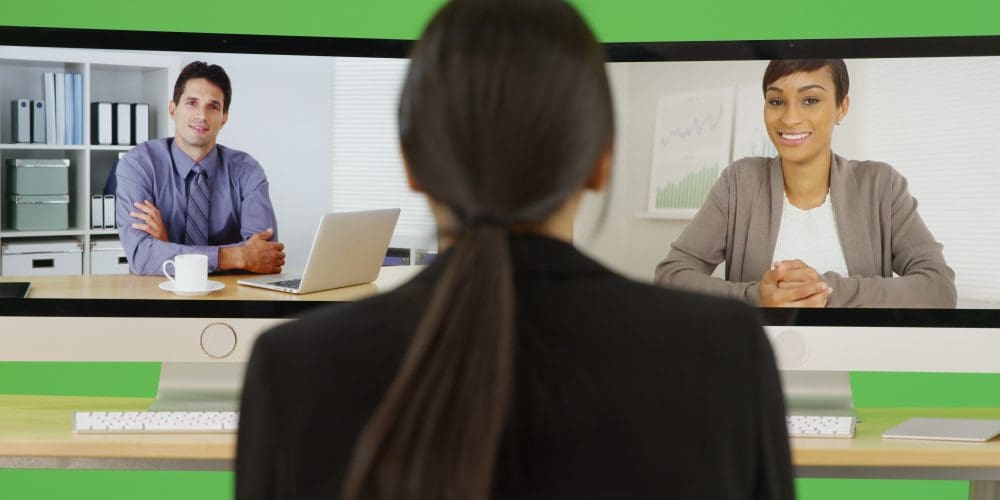 If your organization isn't already using videoconferencing technologies, you're behind the ball — and you're missing out on some incredible cost-savings opportunities and business continuity solutions that can help your organization sustain outside events.
According to videoconferencing technology experts, investing in videoconferencing can help your organization conferencing and work-from-home productivity, save greatly on travel costs and ensure your business will survive uncertain times.
With the outbreak of the coronavirus and the need for social distancing, more schools and universities are turning to online learning. Additionally, earlier this week, the Trump administration expanded Medicare telehealth coverage that will enable beneficiaries to receive a wider range of healthcare services from their doctors without having to travel to a healthcare facility. Videoconferencing enables schools, universities and healthcare facilities to provide these vital services.
The following article, which originally was published by CS sister publication My Tech Decisions, describes the benefits of adopting videoconferencing technology.
---
With videoconferencing technologies becoming simpler and easier to use, there has been a decrease in the need for  expensive equipment to outfit integrated conferencing rooms making it much more accessible and common for most enterprises, according to Jason Moss, Vice President of Alliances and Market Development for QSC, a leading manufacturer of conferencing solutions.
It no longer costs hundreds of thousands of dollars to outfit a conference room, which multiplies the returns to your company if you replace physical meetings with videoconferencing.
Eliminate Travel Costs with Videoconferencing
For high stakes executive meetings, organizations can make their money back — and then some — by supplanting a physical meeting with a videoconference.
Even small huddle rooms — that can be installed for just a few thousand dollars — can help your organization save thousands on travel costs.
"If that saves you two trips, it pays for itself," Moss says.
When interviewing candidates for an open position, organizations can utilize videoconferencing rather than fly in multiple candidates for interviews.
Your organization should consider pushing videoconferencing instead of business travel. That's what Rebecca Onchi, the former director of technology solutions at PayPal, did when she helped improve the company's videoconferencing capabilities.
When PayPal employees went into the system to request travel, they were prompted and asked if videoconferencing could replace the trip.
"in the first year we launched at PayPal, we saved millions on travel," Onchi says.
Have More Productive Meetings
On a conference call without video, end users might not even be paying attention. They might check out and multitask. When they're asked a question and they weren't listening, that's time lost explaining what was just discussed.
When you add video to the equation, nobody will miss a beat.
According to Onchi, videoconferencing helps build trust between all parties on the call that end users just can't get over the phone.
"It changes it so much," Onchi says. "It really does feel like you're in the next room."
On video, end users will always be held accountable for what they do during remote meetings, and they'll feel much more engaged and like they're a part of the meeting.
On a video call, the whole team is forced to participate rather than the usual handful that always talk, Onchi says. That makes collaboration much easier.
"I personally believe it builds accountability," she says. "It fosters collaboration and builds trust, and a result of that is productivity."
End users of videoconferencing will always know who is on the call, which you can't do with just a phone call.
During an interview process, hiring managers can see the candidate's physical reaction to the questions being asked, which can help them make a decision, Moss says. When on a call with a big potential client, gauging their physical reaction could help you close on a sale or partnership.
"If it's just audio, you can't see how their face is reacting to what I'm saying. That visual context is an invaluable part of communication and often drives the direction (and success) of the conversation," Moss says.
Ensure Campus Business Continuity
Videoconferencing can also help insulate your organization from some outside factors like natural disasters, epidemics and travel restrictions.
Virus pandemics, extreme weather and forest fires can limit travel and keep your organization stagnant if you aren't prepared.
Currently, the evolving situation with the novel coronavirus has already caused undeniable damage to global trade and forced many to work from home. The global economy is suffering as a result of the drastic decrease in travel, but those organizations utilizing videoconferencing are a step ahead of the rest, Moss says.
Those still holding out on videoconferencing are essentially shooting themselves if the foot if they are forced to stop doing business for any reason.
With those external factors, organizations have to come up with a plan for business continuity and how to continue to operate.
Videoconferencing can get that help to ensure that business continuity throughout an enterprise, Moss says.
"A lot of these externalities are going to change the conversation," says Moss.
---
Zach Comeau is web editor for CS sister publication My Tech Decisions.