A School District Spent Over $1 Million on "All New" School Security System…It Doesn't Work
A brief overview of today's school security options and how to efficiently unify communications to work with your school's safety and security protocol.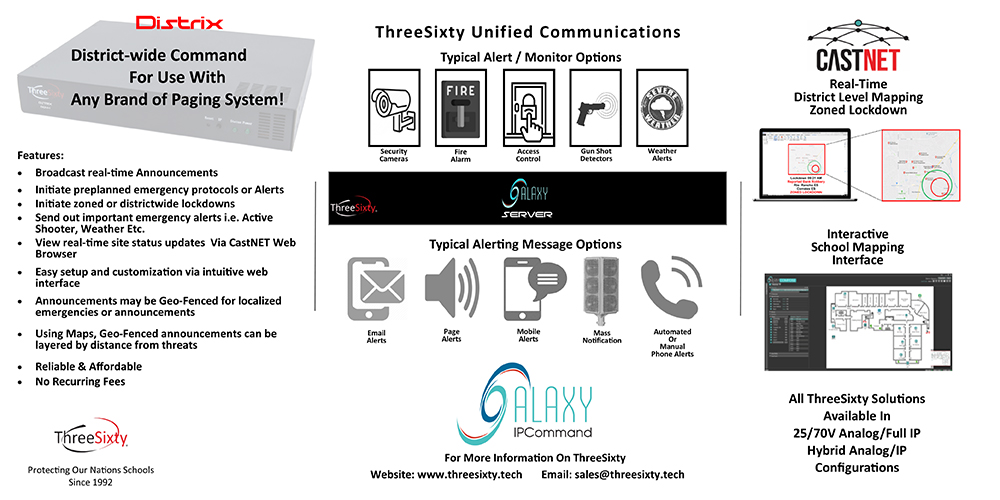 Sadly, the above headline is true, ripped from a January 2020 headline that detailed a story about a School District that jumped on a new and unproven technology only to find that after investing over one million dollars and year of trial and error, it didn't work!
How does this happen?
The reality is public outcry, fueled by an escalation of a wide array of threats such as headlines grabbing weather anomalies, or the seemingly endless proliferation of tragic active shooter situations nationwide has driven the demand for more comprehensive security solutions aimed at preventing or at least minimizing injury or death to anyone caught up in these situations.
This has sparked a surge in a wide range of "all new" technologies emerging on the market, many claiming to minimize loss of life or property damage for any number of situations.
Unfortunately, while some of these solutions may be rock solid; others seem to be relying on your school serving as "Beta Testers" while they attempt to squash any "bugs" in the product design, thus resulting in a wide range of outcomes, some of which may have the potential to become expensive failures or worse, not perform in an emergency!
While any new or existing alert technology may indeed be a valuable addition to a facilities arsenal of protection services, it's important to remember the most critical function of any alert solution, will be how quickly and effectively life safety message(s) are disseminated and effectively distributed to the right personnel during an emergency.
Simply put, any detection / alert technology, no matter how advanced, cannot be effective during an emergency if the alerts are not distributed in a manner consistent with a School Districts Emergency Protocol procedure.
How is this even an issue? Here is just one example.
Each life safety technology has its own methods of calling attention to an emergency. Some may simply trigger an alarm throughout the facility, others may trigger alerts via text, phone, email or message boards. What happens when two or more safety technologies are triggered during one event? If these triggers are overlapping or indicating different response are needed, this may add confusion to an already tense situation!
This third-party software solution can be a very useful tool for unifying and effectively distributing information in a way that allows the building occupants to make better informed decisions on how to remain safe until the incident is over, problem solved right? Yes, but it comes with at least one major drawback-Cost!
Third-party software interface packages can add thousands of dollars of additional cost. Additionally, almost all of the software packages available today require expensive recurring fees for ongoing software upgrades and maintenance adding thousands more in costs each year.
I feel it's appropriate to discuss the ThreeSixty solution, if only because the value proposition is compelling when you look at what our solutions offer. Let's take a look.
First, every school is going to have a paging Intercom system installed for covering announcements, two-way communications, bell scheduling etc.
When a school district selects ThreeSixty as their Paging/Intercom/Clock/Bell solution they also gain a powerful suite of emergency notification capabilities not found on most competing K-12 paging systems.
We've developed a time-tested array of software "modules" over the past thirty years that allows us to offer the same features and functionality of the above described Third party Software option for a fraction of the cost!
Further, ThreeSixty is committed to offering these solutions as a one-time purchase. There are no recurring fees to maintain hardware or software. This is significant benefit!
Additionally, ThreeSixty now offers any school district the option of creating a District-wide real-time communications network utilizing their existing Paging/Intercom systems — regardless of brand or the systems age! This allows most school districts to add Districtwide Communications now, not after years of upgrading their systems to one brand!
We accomplish this by providing a unique interface installed at each school called Distrix, this product includes a secure Web Browser we call CastNET.
At ThreeSixty, we have but one role in any facility emergency — be it Fire, Weather or Intrusion by any sort of "Bad Actors"
That role is to inform in a uniform, consistent manner to keep all involved safe!
For more information on how ThreeSixty can assist with unifying your districts security protocols visit us at www.threesixty.tech or email us at sales@threesixty.tech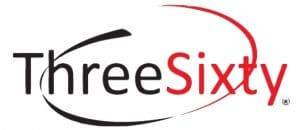 Read More Articles Like This… With A FREE Subscription
Campus Safety magazine is another great resource for public safety, security and emergency management professionals. It covers all aspects of campus safety, including access control, video surveillance, mass notification and security staff practices. Whether you work in K-12, higher ed, a hospital or corporation, Campus Safety magazine is here to help you do your job better!
Get your free subscription today!