UCO Introduces License Plate Recognition Technology and Virtual Permits
University of Central Oklahoma vehicles equipped with cameras will be used to read license plates and verify permit status.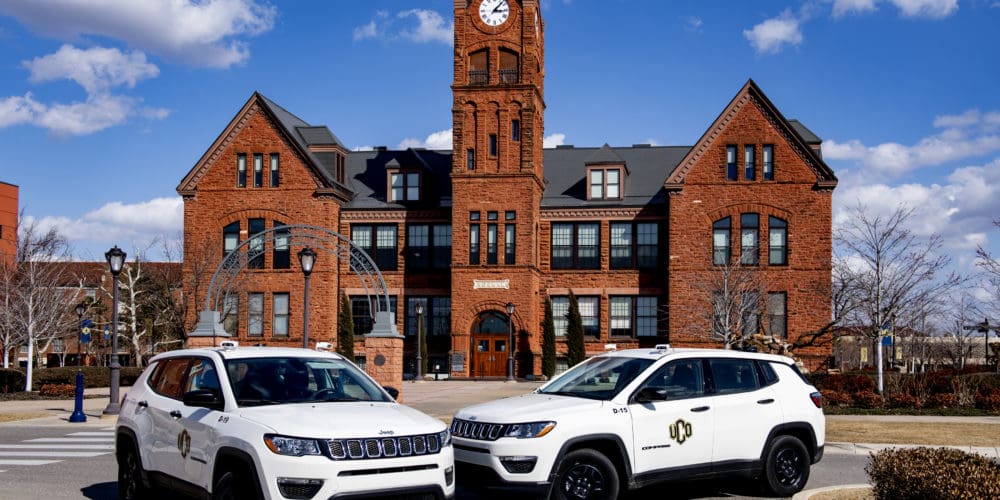 The University of Central Oklahoma's (UCO) Transportation and Parking Services (TPS) will introduce License Plate Recognition (LPR) software and virtual permits to the campus community in fall 2021, as testing continues through the spring 2021 semester.
LPR is a virtual permit system that allows individuals to use their vehicle license plate as their parking permit. University vehicles equipped with cameras will be used to read license plates and verify permit status.  and may issue a citation.
The switch from physical decals to virtual permits will bring several positive changes to the parking experience at Central. The permit process will no longer include mailing or picking up physical permits and the risk of losing permits will be eliminated. Additionally, those that utilize campus parking will no longer have to transfer permits or request a temporary pass.
The move towards LPR and virtual permits will impact campus sustainability efforts and safety initiatives, which will result in annual operational cost savings of more than $60,000. Utilizing the virtual permits will eliminate plastic permit production and the delivery and disposal of unused permits, thus reducing fossil fuels and carbon emissions.
"LPR technology will be a great benefit to our campus because it offers immediate permit access, which will alleviate start-of-semester stress with no need to wait in lines at the parking office or for a permit to arrive in the mail," said Jennifer Redwine, director of Transportation and Parking Services at Central.
A valid UCO permit will still be required to park on campus and there will be no changes to current lot classifications. Those parking on campus will need to ensure their license plate information is updated and correct in their parking account and park in such a way that makes the license plate visible from the drive aisle. Backing in or pulling through a parking space is not permitted, unless the vehicle has a front license plate. TPS will offer front decorative plates to those who would like the option to park in any direction.
"In addition, it will improve the safety of our campus through a partnership that allows campus police to identify stolen vehicles or vehicles that may have been involved in a crime via the LPR system," Redwine added.
For more information, contact Brittany Platt, UCO Transportation and Parking Services communications and administrative coordinator, at 405-974-2784 or bplatt@uco.edu.
For more information regarding transportation and parking at Central, visit parking.uco.edu.