Top 10 Cities for Package Theft in 2020
Nearly 1 in 2 Americans have experienced package theft this year, marking a 10% increase compared to 2019, according to a recent survey.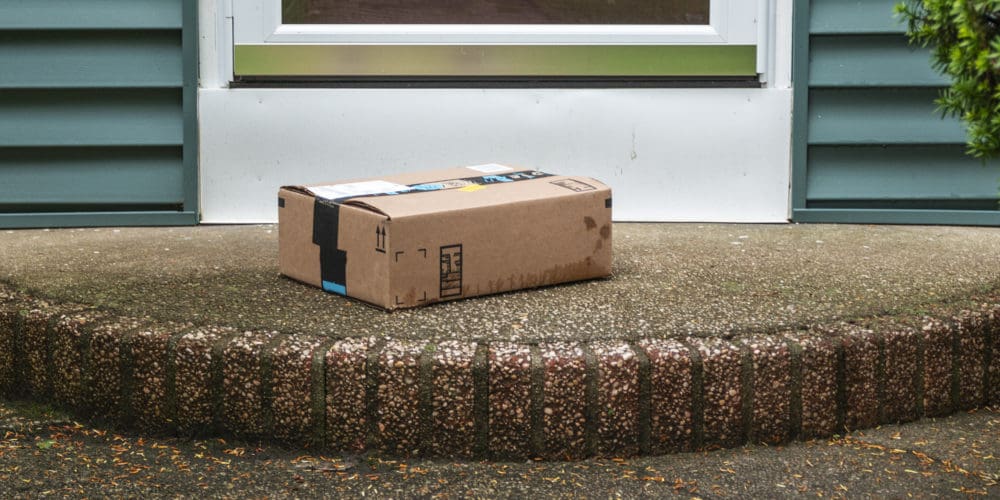 Porch pirates may not be a new problem, but they are becoming the bane of evermore online shoppers who are increasingly being victimized by their opportunistic thieving.
According to statistics compiled by SafeWise, an independent review site, nearly two million packages are swiped from porches every day across the United States, and that was prior to sheltering due to the coronavirus pandemic.
Logic would have it that package theft would be rising given the vast increase in shopping online because of COVID-19. To help understand the risk, SafeWise surveyed 1,000 Americans (ages 18 and over) about their experiences with package theft, as well as specifically during the pandemic. The site also looked at the major metropolitan areas where package theft runs rampant.
Here are some of the survey findings:
Nearly 50% of Americans have experienced package theft in the past year, marking a 10% increase compared to 2019.
Among package thefts that occurred in the past year, over 75% happened during the pandemic.
67% of Americans say they shop online more since the pandemic started.
More than 50% of Americans get packages delivered at least once a week.
63% of Americans say the pandemic has made them more concerned about package theft.
68% of package thefts occur at single-family houses.
Less than half of those who experienced package theft took a proactive measure like using a package locker or installing home security to prevent it from happening again.
To determine where package theft is most prominent, SafeWise said it analyzed 2019 FBI larceny data in metro areas across the U.S. That data was then compared to Google Trends data in those areas with the highest search for "missing package" and "stolen package."
The data comparison revealed the following metros with the most package theft in 2020, along with a comparison to the 2019 rankings:
| | | |
| --- | --- | --- |
| Metro Area | 2020 ranking | 2019 ranking |
| San Francisco | 1 | 1 |
| New Orleans, LA | 2 | N/A |
| Austin, Texas | 3 | 7 |
| Salt Lake City, Utah | 4 | 2 |
| San Antonio, Texas | 5 | N/A |
| Columbus, Ohio | 6 | N/A |
| Portland, Oregon | 7 | 3 |
| Baltimore, MD | 8 | 4 |
| Sacramento, CA | 9 | 10 |
| Los Angeles | 10 | 9 |
According to SafeWise, California remains the state with the worst package theft problem, accounting for 30% of the cities on the list. New Orleans makes its debut this year, coming in as the second-most targeted city for package theft. San Antonio and Columbus are also new to the 2020 rankings.
---
This article originally appeared in CS sister publication Security Sales & Integration. Rodney Bosch is SSI's senior editor.