DHS Releases Review of Nationwide Catastrophic Event Preparedness
WASHINGTON – The Department of Homeland Security (DHS) issued findings June 16 from a national assessment of the country's catastrophic planning capabilities.
Responding to directives from President Bush and the Congress, following Hurricane Katrina, the Nationwide Plan Review looked at whether existing emergency operations plans for states and urban areas are sufficient for managing a catastrophic event. The Review also presents conclusions on actions needed by the federal government to improve and coordinate planning.
Conducted in all 56 States and territories and 75 urban areas over 6 months, the Nationwide Plan Review was the most comprehensive assessment of emergency operations plans to date relative to planning for a catastrophic event. Reviewers examined nearly 2,800 emergency operations plans and related documents with participation from more than 1,000 emergency managers and homeland security officials.
The two-phase review began with a self-assessment of key planning components. Then Peer Review Teams, composed of former state and local homeland security and emergency management officials, visited each site and assessed the plans against national standards developed just prior to Katrina. To provide an overall picture, plan components were assessed on a scale of "Sufficient," "Partially Sufficient," or "Not Sufficient" to manage a catastrophic event. The majority of components assessed fell into the "partially sufficient" category.
While most areas of the country are well prepared to handle standard disaster situations, the National Plan Review findings demonstrate the need for all levels of government across the country to improve emergency operations plans for catastrophic events such as a major terrorist attack or category-five hurricane strike. Several areas, including evacuation, attention to populations with special needs, command structure, and resource management, were areas needing significant attention.
After completing the assessments and findings, the reviewers also provided more detailed follow-up briefings to individual States and urban areas.
"Dedicated officials across the country have, for the most part, done very well in planning for and responding to disasters of the scope and scale most common in the United States" said George Foresman, DHS Under Secretary for Preparedness. "However, the findings of the Nationwide Plan Review unequivocally support the need to modernize planning processes, products, and tools, and to move our national emergency planning efforts to the next level needed for catastrophic events. It is a natural evolution towards working together as a nation to implement the lessons from seminal events such as the September 11th attacks and Hurricane Katrina."
To address the National Plan Review findings and conclusions, the department has established a National Preparedness Task Force that will oversee DHS efforts to strengthen and systematize catastrophic planning among all levels of government by ensuring lessons from recent disasters are translated into nationwide enhancements for catastrophic planning.
The Nationwide Plan Review was conducted in coordination with the Department of Transportation, which focused specifically on evacuation planning. The Phase 2 report reflects findings from both the peer assessments and self assessments. It identifies 15 initial conclusions for States and urban areas and 24 for the Federal government. High level summaries for each state and urban area accompany the final report.
Initial Conclusions for States and Urban Areas:
The majority of the Nation's current emergency operations plans and planning processes cannot be characterized as fully sufficient to manage catastrophic events as defined in the National Response Plan (NRP).
States and urban areas are not conducting adequate collaborative planning as a part of "steady state" preparedness.
Assumptions in Basic Plans do not adequately address catastrophic events.
Basic Plans do not adequately address continuity of operations and continuity of government.
The most common deficiency among State and urban area Direction and Control Annexes is the absence of a clearly defined command structure.
Many States and urban areas need to improve systems and procedures for communications among all operational components.
All Functional Annexes did not adequately address special needs populations.
States should designate a specific State agency that is responsible for providing oversight and ensuring accountability for including people with disabilities in the shelter operations process.
Timely warnings requiring emergency actions are not adequately disseminated to custodial institutions, appropriate government officials, and the public.
The ability to give the public accurate, timely, and useful information and instructions through the emergency period should be strengthened.
Significant weaknesses in evacuation planning are an area of profound concern.
Capabilities to manage reception and care for large numbers of evacuees are inadequate.
Capabilities to track patients under emergency or disaster conditions and license of out-of-State medical personnel are limited.
Resource management is the "Achilles heel" of emergency planning. Resource Management Annexes do not adequately describe in detail the means, organization, and process by which States and urban areas will find, obtain, allocate, track, and distribute resources to meet operational needs.
To strengthen catastrophic planning capabilities, States and urban areas should clearly define resource requirements, conduct resource inventories, match available resources to requirements, and identify and resolve shortfalls.
Initial Conclusions for the Federal Government:
Planning products, processes, tools, and technologies should be developed to facilitate a common nationwide approach to catastrophic planning in accordance with the National Preparedness Goal's National Priority to Strengthen Planning and Citizen Preparedness Capabilities.
Planning modernization should be fully integrated with other key homeland security initiatives.
Clear guidance should be developed on how State and local governments plan for coordinated operations with Federal partners under the National Response Plan.
Existing Federal technical assistance should be used to help States and urban areas address the specific issues identified during the Nationwide Plan Review.
Critical tasks, target capabilities, and associated performance measures, such as those identified in the National Preparedness Goal should serve as the common reference system for planning and the language of synchronization.
Detailed planning assumptions and planning magnitudes for catastrophic incidents should be defined, such as has been initiated through the National Planning Scenarios.
Current preparedness data should be readily accessible to planners.
Regional planning capabilities, processes, and resources should be strengthened in accordance with the National Preparedness Goal's National Priorities to Expand Regional Collaboration and Strengthen Planning and Citizen Preparedness Capabilities.
Collaboration between government and non-governmental entities should be strengthened at all levels, as outlined in the National Preparedness Goal's National Priority to Expand Regional Collaboration.
The Federal Government should develop a consistent definition of the term "special needs."
The Federal Government should provide guidance to States and local governments on incorporation of disability-related demographic analysis into emergency planning.
Federal, State, and local governments should work with the private sector to identify and coordinate effective means of transporting individuals with disabilities before, during, and after an emergency.
Improvements in public preparedness and emergency public information should be implemented in accordance with the National Preparedness Goal's National Priority to Strengthen Planning and Citizen Preparedness Capabilities.
Federal, State, and local governments should take action to better integrate non-governmental resources to meet surge capacity.
The Federal Government should provide the leadership, doctrine, policies, guidance, standards, and resources necessary to build a shared national homeland security planning system.
Identification of desired technologies, tools, and architecture(s) for the national homeland security planning community should be included in the National Priority to Strengthen Planning and Citizen Preparedness Capabilities.
Comprehensive national guidance on the potential consequences associated with catastrophic risks and hazards should be developed to drive risk management and operational planning.
Development of focused training, education, and professional development programs for homeland security planners should be included in the National Priority to Strengthen Planning and Citizen Preparedness Capabilities.
Collaborative planning and planning excellence should be incentivized. Funding and projects should be linked to operational readiness through a specific task or capability in a plan or plan annex.
Federal, State, and local governments should increase the participation of people with disabilities and disability subject-matter experts in the development and execution of plans, training, and exercises.
The Federal Government should provide technical assistance to clarify the extent to which emergency communications, including public information associated with emergencies, must be in accessible formats for persons with disabilities. This assistance should address all aspects of communication, including, for example, televised and other types of emergency notification and instructions, shelter announcements, and applications and forms for government and private disaster benefits.
The status of the Nation's plans should be a central focus of the annual report to the President on the Nation's preparedness required by Homeland Security Presidential Directive 8 (HSPD-8)
Emergency Operations Plans should be a focal point for resource allocation, accountability, and assessments of operational readiness.
Performance management frameworks to support the National Preparedness Goal should measure the ability to:

§ Integrate a multi-jurisdictional and multi-agency response based on the intersection of tasks and capabilities in combined plans; and

§ Maintain operations in the face of disruptions of service, damage to the environment in which operations occur, or loss of critical resources.

If you appreciated this article and want to receive more valuable industry content like this, click here to sign up for our FREE digital newsletters!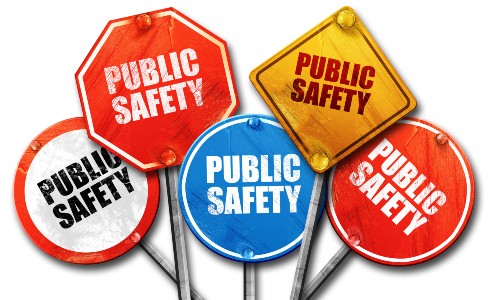 Leading in Turbulent Times: Effective Campus Public Safety Leadership for the 21st Century
This new webcast will discuss how campus public safety leaders can effectively incorporate Clery Act, Title IX, customer service, "helicopter" parents, emergency notification, town-gown relationships, brand management, Greek Life, student recruitment, faculty, and more into their roles and develop the necessary skills to successfully lead their departments. Register today to attend this free webcast!