COVID-19 Prompts California Campus PD to Revise Safety Escort Policies
Department staff now provide safety escorts by driving, walking or riding nearby as students, faculty or staff walk to their destinations.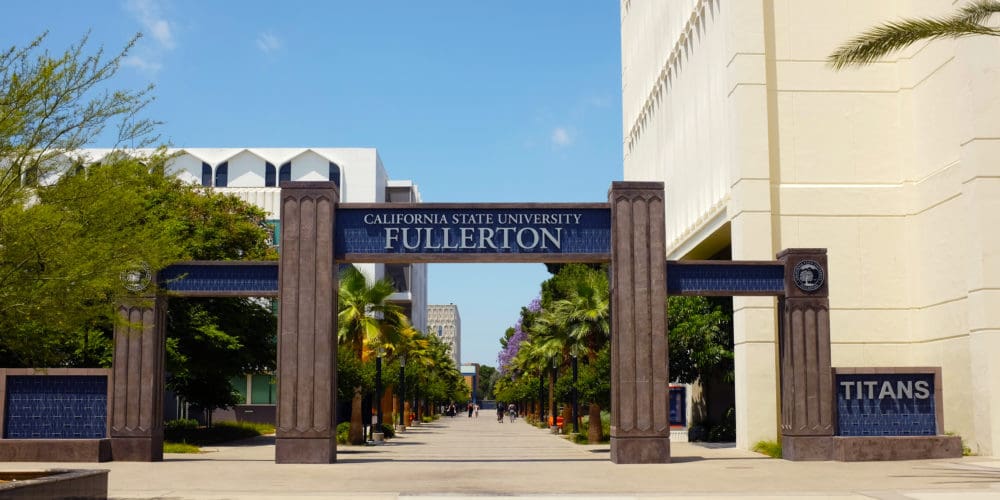 Fullerton, California — To maintain proper physical distancing to slow the spread of the coronavirus, California State University, Fullerton's (CSUF) police department no longer gives safety escort rides in vehicles. Instead, officers or student community service staff members use alternative methods.
The announcement was made by the department on Twitter November 5 but has been in effect since March, reports the Daily Titan.
Officers and student community service personnel now either drive, walk or ride nearby as students, faculty or staff walk to their destinations.
The announcement about the change in safety escort policy was made this month to answer some questions that were posted on social media, Captain Scot Willey told the newspaper.
CSUF's community service officers (CSOs) often provide the escorts and carry pepper spray, which they are trained to use during appropriate situations.
Budget cuts have forced CSUF's police department to reduce the number of CSOs from 50 to about 20. However, since March requests for safety escorts have dropped from as many as 40 per night to just a couple per week.
The California State University system's campuses have been closed for most classes due to the pandemic.