Coronavirus Update: Several Universities Cancel Study Abroad Programs
Some of the schools that have taken this step include NYU, Syracuse, FIU, Semester at Sea, Fairfield University, Sacred Heart University, the University of New Haven and Elon University.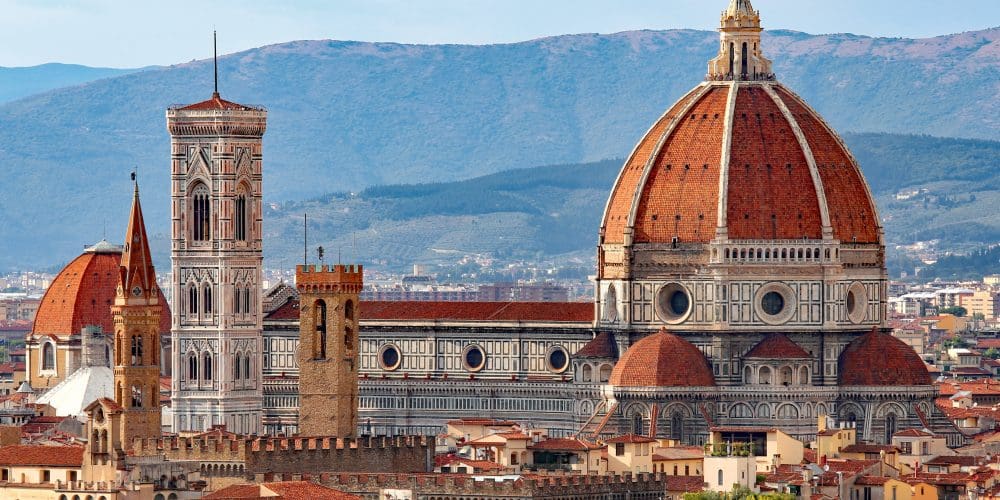 A growing number of U.S. institutions of higher education have suspended, cancelled or revised their study abroad programs due to the outbreak of the coronavirus.
In a statement released Wednesday, Syracuse University announced it is closing the academic program at its Florence, Italy campus. The school is currently working to return all of its 342 students who are studying in the city back to the United States.
New York University (NYU) has about 300 students in the area and has also urged them to leave Florence.
"Staff from NYU Florence will be available to assist the students in making arrangements as needed until the campus closes," the school said it a statement.
It will begin holding classes remotely on March 2. The school said that its experience at NYU Shanghai should help with this effort.
Last week, the University of Tennessee's Center for Global Engagement (CGE) suspended all of its spring and summer study abroad programs in China and South Korea, and encouraged students not to travel to those locations.
The school said in a statement. "We will work with you and your colleagues to continue active collaboration and resume face-to-face engagement as soon as the spread of the virus has been contained. We can assist you in communication to reassure your collaborators that there is no stigma that we associate with them or their organizations, but we must do our part in containing the virus."
Semester at Sea is rerouting after it was blocked by Seychelles.
"In an effort to maximize our time in port and, with good authority that we now also may be denied entry to Mauritius, we have therefore decided to immediately reroute the ship to instead sail to Maputo, Mozambique," the school said on its website.
Additionally, Fairfield and Sacred Heart universities have called their students back from Italy, reports the Hartford Courant. The University of New Haven is cancelling classes at its Tuscany campus.
WTNH-TV reports that Fairfield has 142 students studying abroad, while Sacred Heart has 17 students in Italy.
Elon University will bring home its 21 students and one faculty member who are in Florence.
"The university and its Italian academic partners will ensure the students are able to complete all coursework remotely," the school announced in a statement on Tuesday.
Florida International University (FIU) is restricting travel to Italy, Japan and South Korea and has cancelled the spring education abroad programs in these countries.
"FIU is asking members of the campus community – including vendors who work on campus and other FIU locations — who have traveled to China, Singapore, Japan and South Korea, and now also Italy, as well as those who have recently been in contact with anyone recently arrived from those countries, to quarantine at home and avoid contact with others during a period of 14 days, even if you have no symptoms of illness," the school said in a statement. " The Office of Education Abroad will work with any students and program directors on repatriation and program cancellations."
2 responses to "Coronavirus Update: Several Universities Cancel Study Abroad Programs"