The Role of Climate and Culture in School Safety
Campus climate and culture are foundational in the creation and maintenance of a safer and more secure school for both students and staff.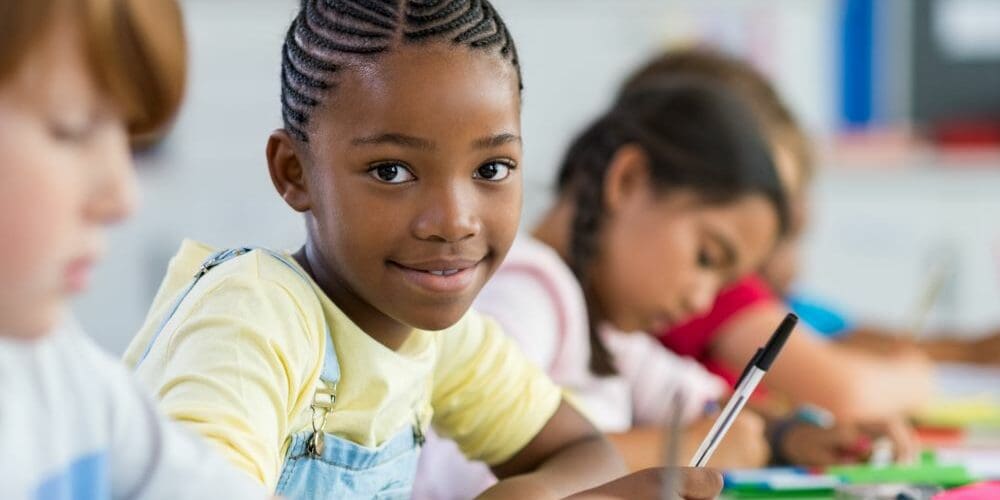 Climate and culture in a school is a foundational element for effective education. Educators have known this as long as there have been teachers. And the most successful teachers embrace this understanding. What is not generally acknowledged is that it is equally foundational for the development and maintenance of a safe and secure educational environment. Educators may not know that they know this, but it resonates for most of them at a visceral level.
Before we proceed, a common understanding of the terms "climate" and "culture" is necessary. For the purposes of our discussion, climate is the general feeling or perception of the safety and security in a school. Culture is the shared ethos and expected and accepted action and practices, common to the school community. The relationship between the two is, at a minimum, correlative, and can often be causal as well.
Following recent high profile school shootings, a great deal of scrutiny has been directed at schools and educators. Everyone in your community has their idea as to the best way to address a safer campus environment, and they are eager to share it with you.  The resultant pressure can be intense. Add to this an army of vendors, many well intentioned, and others less so, all enthusiastic to sell you their next best answer to school security. All of this plays out against a background of limited resources, lack of expertise, and the need to focus on the basic mission: the education of children. How and where to begin to make meaningful improvements in your school security profile becomes a confusing calculus at best.
As a rule, high tech systems for access control, visitor management, video surveillance, shot detection, doors, locks and all the other "hard parts" on their own don't keep schools safe.  Equally, a school's anti-bullying program, anonymous /confidential reporting system, emergency operation plans, activate shooter response protocol, and Behavioral Threat Assessment alone don't keep schools safe. People keep schools safe!
I am not downplaying the importance of all the items I just listed and at least a dozen others. At one time or another, I have specified, purchased, developed, deployed, trained with, written about, and advocated for all of them. I'm a fan. But they are tools. Often very good tools, but at the end of the day, just tools used by people. All will fail, to a lessor or greater extent, absent a school climate and culture developed to cradle and care for students that's supportive of and committed to a safe and secure educational environment.
The obvious next question is "What does a school climate and culture that supports safety and security look like?" And then, how do schools create one? It is easer and likely more instructive to look at some successful examples identified over the course of hundreds of school threat and vulnerability assessments.
Build a Culture of School Security in a Non-Threatening Way
A photo ID prominently worn and displayed by all staff members is much more than identification. It is the first step in creating the cultural expectation that all authorized adults on a school campus will be identified — a detection culture. A master educational leader in a small Idaho school district was struggling with her staff consistently complying with the credentialing requirement. This is not an unusual challenge in smaller districts. After all, everyone knows everyone in a small town. Rather than fight the adults she went to the student bodies in her three schools. She announced that any student reporting an uncredentialed adult in their school (this included the school staff) would receive a candy bar. The cultural shift was nearly immediate and has remained in place over time.
When you add a visitor badging and management protocol that is implemented with fidelity to consistent staff credentialing, the two work together to allow staff and students at all grade levels to help with the detection of unauthorized individuals on your campus. We teach our youngest students to recognize when one thing is not like the other, with universal staff and visitor credentialing you can harness this skill to greatly enhance the detection of unauthorized visitors on campus. You will have created an important element of detection culture. The enculturation of the process here is the key element of effectiveness and sustainability.
Build a Culture of 'Saying Something'
Effective behavioral threat assessment and management (BTAM) works in a similar fashion. BTAM is the tool the U.S. Secret Service indicates is one of the most effective ways to prevent school violence. The process in schools relies on the identification of and referral for review of students exhibiting concerning behaviors or deviance from their normal baseline behavior. When this process fails, it is most often the failure to refer a student for review by the BTAM team, rather than the failure to identify a student of concern.
School staff are particularly well positioned to observe and identify these concerning actions or deviance from baseline behavior. The other group likely to observe this is their fellow students. In both cases, the cultural expectations will affect the referral process.
For teachers, it is four-fold. It involves:
Consistent in-service training identifies what is a reportable behavioral shift
A clearly understood, easy, and reliable process for reporting
A certainty that once reported, the issue will be addressed
A cultural shift from "good teachers handle student issues in their classroom" to "good teachers identify and report behavioral shifts in their students."
For students it is a similar cultural shift that will allow BTAM to be most effective.
The development of a "Upstander" rather than "Bystander" ethos
An easily accessible well-advertised anonymous/confidential reporting system
A certainty that once reported, the issue will be addressed.
Reporting will only happen when students believe that a reported friend will be helped and not disciplined.  There must be a culture developed to "cradle and care for students" as noted above.
Tech-based systems effectiveness is based on the same needs: a climate and culture supportive of and committed to a safe and secure educational environment.
Consider a school-wide access control system. These often fail based on the difference between the expected action and the culturally accepted action. (Note, I did not say culturally expected.) The expectation may well be that all doors remain secure. The interplay of a secure educational environment with the need for a convenient educational environment may well have both staff and students working against the externally imposed expected action. This can manifest in doors left unsecure, doors propped open, and doors opened to allow individuals access, to name just a few.
School Security and Safety Are Best Accomplished by All of Us, Everyday
The key in this failure are the externally imposed expectations and the failure to engage the school community in the development of the expectations. Without these steps, it becomes difficult for operational expectations to achieve cultural expectation status. If it's not a cultural expectation, it will never make it to the "cultural practices, common to the school community" level.
Recent events have again refocused the scrutiny of the educational community and the public at large on the safety and security conditions in our schools. And as the educator I still am, I embrace the old school maxim "assess before you treat."
As you look for a practitioner or process to review your school's efforts, choose a process the includes your school's climate and culture to contextualize the use of your current physical and operational security elements. Without this contextualization, the results could indicate that your school is either potentially more or less vulnerable than you actually are. This will help you target the resources, time, and effort that can truly improve your school's safety and security profile. The outcome will be a safer and more secure educational environment.
If you appreciated this article and want to receive more valuable industry content like this, click here to sign up for our FREE digital newsletters!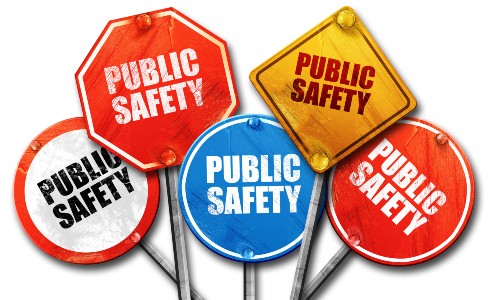 Leading in Turbulent Times: Effective Campus Public Safety Leadership for the 21st Century
This new webcast will discuss how campus public safety leaders can effectively incorporate Clery Act, Title IX, customer service, "helicopter" parents, emergency notification, town-gown relationships, brand management, Greek Life, student recruitment, faculty, and more into their roles and develop the necessary skills to successfully lead their departments. Register today to attend this free webcast!
One response to "The Role of Climate and Culture in School Safety"