Burned Out by Videoconferencing? You're Not Alone. Zoom Fatigue Is Real.
A new study from Microsoft found that we feel more stressed and overworked when we collaborate remotely than when we collaborate in person.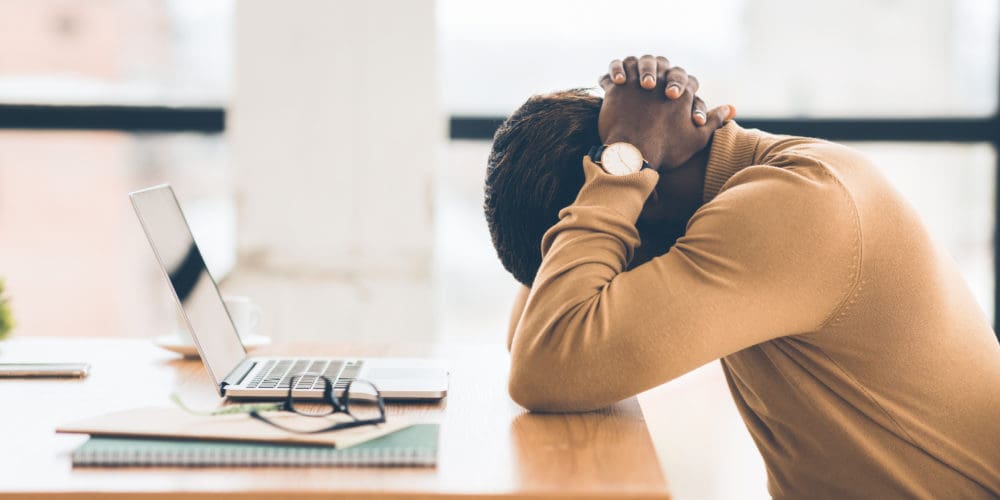 Remember when the world was discovering Microsoft Teams, Zoom, GoToMeeting and other videoconferencing services in March during the beginning of the coronavirus quarantine?
For many of us, it was our first time using these apps. We used videoconferencing to connect to coworkers, clients, family and friends in an attempt to replace the lost in-person connections.
Now, we're tired of it and videoconferencing fatigue is starting to set in, according to Microsoft's Work Trend Index. Performed by the company's Human Factor Labs, the study began pre-COVID-19 and included 13 teams of two wearing a brainwave monitoring device. They were observed interacting with workplace technology.
The study found that brainwave indicators associated with overwork and stress were higher during video meetings than non-meeting work like writing emails.
Microsoft released results of the study simultaneous to unveiling a massive upgrade to Microsoft Teams that aims to address videoconferencing fatigue and productivity concerns for remote workers.
Videoconferencing fatigue typically sets in around 30 or 40 minutes into a meeting. The study suggested several factors lead to this burnout: having to focus on the screen to stay engaged, a lack of non-verbal cues and screen sharing with a small view of the meeting participants.
The study found that remote collaboration is more mentally challenging than in-person collaboration. Brainwave patterns associated with stress and overwork were much higher during remote collaboration than when it is done in person.
However, the study also found something unexpected: if people first worked together remotely, their brainwaves suggested it was more difficult for them to transition back to in-person collaboration.
Per Microsoft, here are some steps to take to keep videoconferencing fatigue low and productivity high:
Take regular breaks every two hours
Limit meetings to 30 minutes
Punctuate long meetings with small breaks
"It seems that the social connection and work strategies created when working in-person transfers to a remote setting, but the opposite is untrue," wrote Jared Spataro, corporate vice president for Microsoft 365, in a blog post. "This study provided two important learnings. In a world that's moving to more remote work, people find remote collaboration more mentally challenging. But also, as people return to more frequent in-person work as the pandemic eases it may feel more difficult than it did before COVID-19."
This article originally ran in CS sister publication, MyTechDecisions.com. Zachary Comeau is TD's web editor.
Read More Articles Like This… With A FREE Subscription
Campus Safety magazine is another great resource for public safety, security and emergency management professionals. It covers all aspects of campus safety, including access control, video surveillance, mass notification and security staff practices. Whether you work in K-12, higher ed, a hospital or corporation, Campus Safety magazine is here to help you do your job better!
Get your free subscription today!