Beginner's Guide to College Campus Access Security and Management
Trying to decide which type of access control credential your campus should adopt? Here's a primer on mag stripe, proximity and smart cards, NFC, BLE and biometrics.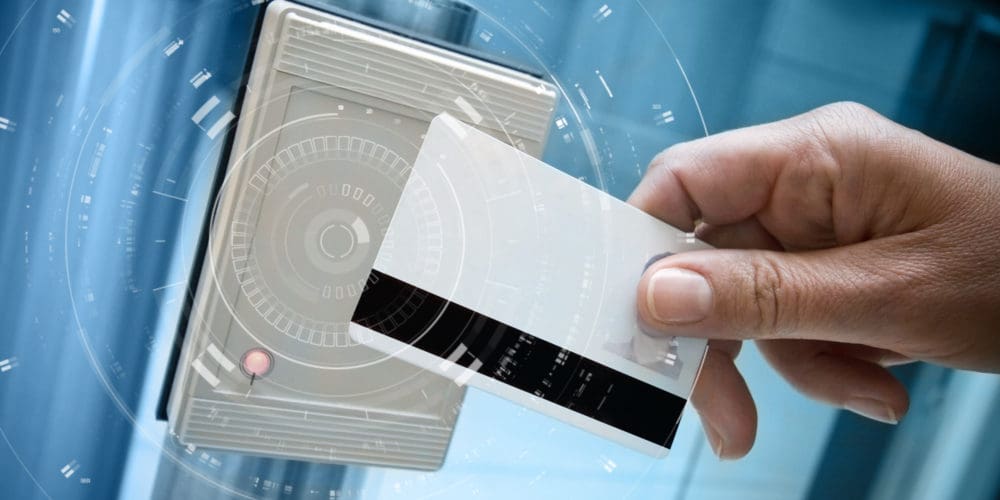 With sprawling acres of land, colleges and universities need to ensure that students, faculty and staff have safe access to campus resources.
Academic institutions historically relied on face-to-face interactions and paper documents to identify students and staff until the development of campus cards in 1993. In their first iteration, campus cards merely served as a form of identification that—when verified by eyesight—provided students with access to library books and school events. Today, photo ID cards do much more.
Many campuses employ the use of access control cards not only for identification, but for purchases on and off campus, as well as for access to physical and logical resources. Some universities even rely on access control cards to expand campus facility hours for the library, gym or labs.
Surprisingly, 20 years into this century, many college dorms are still accessed with traditional locks and keys. Using keys for access may still make sense, for example, if a school uses an older legacy software system that would be too costly or difficult to integrate or replace with a newer system. However, it is time-consuming and tedious to change locks and replace keys if they are lost, stolen or misplaced.
For universities, especially those with long, rich histories—modernizing an access control system to accept mobile credentials or biometric identifiers can be a sizeable undertaking. With access control, an individual is identified by the system. Then, his or her credentials are authenticated via a badge, smart card, password, mobile device or biometric data. Following authentication, access is granted.
"For colleges and universities, the trend continues to rely on physical cards for access control because of the infrastructure that is set up and in place to read and accept a card," said Kevin Freiburger, Valid's director of identity programs and an International Card Manufacturers Association (ICMA) member. "For example, a typical residence hall is arranged with at least one main entrance, as well as hundreds of doors that are accessed several times a day by student residents. Changing out the readers is really expensive, but over time there will be widespread implementation of a mobile platform."
Securing Campuses with Cards
Departments and facilities on campuses typically use one of three types of access cards—proximity (prox), magnetic stripe or smart—to secure doors, buildings, elevators and logical resources. The cards may look the same, but the technology driving them varies considerably.
Prox cards, which rely on older technology resulting in a low-security card, can be made of several different materials, as well as forms—cards, tags or fobs—but they all work in the same way by being held in close proximity to a card reader.
Magnetic stripe cards work by swiping a magnetic stripe through a card reader like the stripe on a credit card. They are one of the oldest forms of access cards and offer minimal security because they can be copied very easily. Magnetic stripe cards typically work as a single application card.
Although some college campuses and universities still rely on legacy technology such as magnetic stripe or prox cards, more are migrating to smart cards, the most recent advancement in the access control card market segment.
Smart cards were developed with the goal of being hard to duplicate. They are more reliable than magnetic stripe and prox cards, and with an increasing demand for security solutions, this market segment growth is significant, especially in higher education.
With an embedded integrated circuit, smart cards are capable of writing data, as well as reading it, which means schools can issue one card to students and staff. The card can then be programmed for multiple applications, such as identification, facility and resource access, cashless vending, as well as dining and laundry.
"Security is a top concern for both private and public entities; many industries are transitioning to smart cards," said Martin Hoff, Entrust Datacard's product marketing manager of hardware, who is an ICMA member.
Issuing a single, multi-function smart card to each student significantly reduces costs for printing materials like toner, ink cartridges and drums and overall card program management. Academic institutions are quickly realizing the benefits of smart cards, which provide greater flexibility and convenience while increasing security and extending the capabilities of ID badges.
"If a card is lost, stolen or permissions need to be amended, an integrated card management system allows the administrator to easily turn off a card and then notify the other integrated systems to turn off physical access control as well as logical access," Freiburger said. "Today, most schools are using an integrated access control system."
Mobile Access: Using NFC to Strengthen Security
In today's world of technology, college students want to carry less in their pockets, purses or backpacks. Nearly everyone has access to a smartphone at all times—either in hand or within close proximity. Since being constantly connected with a device is now the norm, the use of mobile devices within access control systems on college and university campuses is gaining traction.
"Some college campuses are still using prox cards, but many are on the journey to smart cards since they are more secure and more difficult to clone than prox and magnetic stripe cards," Hoff said. "We're also seeing the use of a mobile credential for access, where a smartphone is the credential instead of a card and the smartphone uses Near-Field Communication (NFC) technology for access.
As campuses turn toward smartphone Bluetooth-enabled and NFC for access, the need for students and staff to swipe and carry cards is eliminated.
"NFC was established as a low-power technology for short distance operations with low data traffic. Bluetooth Low Energy (BLE) was also designed for small data transfer with a really low-power consumption," Hoff said. "The difference between the two is operating range—NFC has an operating range of a few centimeters while BLE has an operating range of tens of meters. Both technologies are the key protocols being used in the access control architecture, readers, locks and payment terminals, to drive adoption of mobile."
Mobile credentials have the potential to revolutionize access control on school campuses. Students or faculty would use their smartphone's NFC technology to authenticate their identity and gain access to school resources and locations. A mobile credential used via a smartphone or smart watch interacts with an access control reader in the place of a physical card, which is more convenient, allows for greater flexibility, improves privacy and can also lower a school's credential management costs.
"There has been a tremendous uptick in the popularity of mobile credentials," said Howard Albrow, HID Global's NPI product line manager of PACS credentials and ICMA member.
Although most Android devices have had full NFC support for close to a decade, Apple was more cautious about employing the technology, waiting to introduce NFC in its devices until it found a solid consumer use case.
"It was difficult for widespread adoption to gain traction of NFC as a wireless communication method because a major player, Apple, didn't support it, which automatically eliminated half of the market in the United States," said Freiburger.
But in the last several years, Apple released Apple Pay to the iPhone 6 and 6+ models, adopting NFC for the first time with the functionality locked to Apple Pay.
"Access is not as open as it is with Android, but Apple is starting to partner with curated partners who are building software and solutions around NFC," Freiburger said. "As Apple continues to open up NFC, we'll start seeing more movement of mobile credentials to phones using NFC as a ubiquitous, known standard."
In 2018, multiple higher learning institutions in the United States started employing the use of Transact Mobile Credential, the first NFC-enabled mobile credentials for iPhones, Apple Watches and Android devices. Transact Mobile Credential enables secure contactless transactions in every aspect of student life, providing access to school facilities and supporting cashless payments for dining, laundry, vending and more via a smartphone or smart watch.
Through payment purses, open loop systems act like a Visa or Mastercard, and can be used at multiple retailers—on and off campus. Whether students are entering their dorm room, using the university's transit system or making a purchase at the bookstore, one card can be used for multiple applications. Europay, Mastercard and Visa (EMV) smart credit and debit cards work like bank cards and can be programmed to have multiple applications. For example, in addition to payments, they can be programmed to interface with a centralized printer in a computer lab and give students access to printed copies.
"When mobile is used properly with an application for access control, the security is incredible," said Freiburger. "Issuers want to meet students where they are and that is typically on a phone or on a cloud service."
Biometrics: The Face of the Future
The use of biometric access control continues to gain traction around the world as the benefits of higher security and improved convenience are more widely understood and welcomed. Biometry is the only technology compatible with the card form factor that can unequivocally validate a person's identity. It is on the rise with fingerprint, retinal and facial scanners becoming more common.
Predominantly used in national security, information technology and banking, biometric authentication is slowly expanding to higher education settings for security and convenience-based applications.
Although colleges and universities are not yet seeing widespread adoption of biometric access control, some campuses have started to use the technology in various settings like secure labs, medical research test centers, athletic facilities or dining halls—all environments where strengthening the level of security in favor of convenience is beneficial to the user experience.
"Some universities are moving away from cards and using a fingerprint for access to athletic facilities for athletes or dining services for students with dining plans," Hoff added.
In addition to being incredibly secure, biometric access control provides immediate, frictionless entry, coming in handy for example, at athletic events during which students need access, but don't have pockets or a place to store a card.
"Biometric access control systems used to be incredibly expensive, hard to deploy and difficult to maintain and update," Freiburger said. "Looking ahead to the next five or 10 years, growth will likely accelerate as the prices come down and biometric systems can be inexpensively deployed and upgraded."
Digital Access is Ideal but Will Take Time
Let's face it, college students expect convenience. And an access control system—that relies on a smart card, mobile credential or biometric—provides both the flexibility and security that students demand. Whether a card is swiped, or credentials are entered, there is a digital record of who accessed a space on a specific day or time. This is particularly critical to the safety of campus communities where student turnover is high.
Despite the uptick in use of mobile credentials and biometric authentication, access control card use has increased globally year over year with the demand for increased security driving growth, according to ICMA's 2019 Global Market Statistics Report, and higher education settings continue to depend on their use.
"[Mobile credentials, biometric authentication and access control cards] are complementary form factors that can work together in an overall access control plan to secure universities," Hoff said.
Although technology continues to evolve and advance access control, when it comes to a trusted identity, physical cards will continue to play a valued role in securely granting or restricting access in higher education settings. Campus administrators have a lot to gain from modernizing the way students get into buildings and access campus resources, but it will take time.
Jeffrey E. Barnhart is the founder and executive director of the International Card Manufacturers Association (ICMA). He can be reached at [email protected].
If you enjoyed this article and want to receive more valuable industry content like this, click here to sign up for our FREE digital newsletters!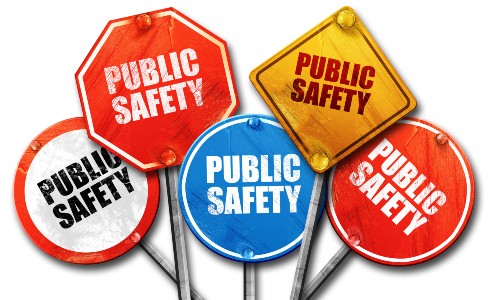 Leading in Turbulent Times: Effective Campus Public Safety Leadership for the 21st Century
This new webcast will discuss how campus public safety leaders can effectively incorporate Clery Act, Title IX, customer service, "helicopter" parents, emergency notification, town-gown relationships, brand management, Greek Life, student recruitment, faculty, and more into their roles and develop the necessary skills to successfully lead their departments. Register today to attend this free webcast!