150 Michigan Schools to Receive $10M in School Safety Grants
The grants will help pay for equipment and/or technology to improve school safety and security.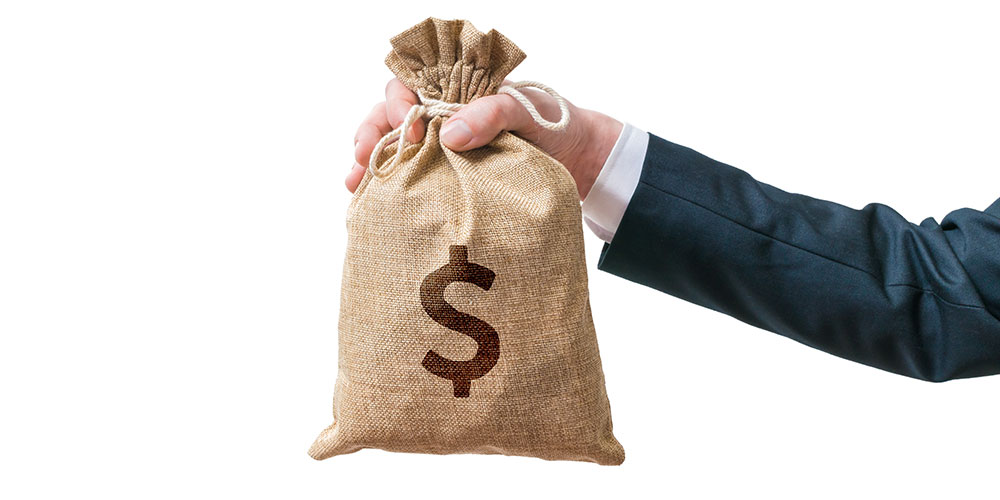 Lansing, Michigan — Governor Gretchen Whitmer announced on May 3 that 150 awards were made to 57 local school districts, 14 intermediate school districts, 40 nonpublic schools, and 39 public school academies for $10 million in state funding from the Competitive School Safety Grant Program (CSSGP). These grants will go toward the purchase of equipment and/or technology to improve the safety and security of school buildings, students, and staff.
A total of 336 eligible applications were received, requesting approximately $35 million in funding.
For next school year, Whitmer has proposed $66 million in school safety grants, which she says is equal to the total amount distributed since 2015.
Here's the breakdown of grant recipients:
| | | |
| --- | --- | --- |
| Algoma Christian School | Kent City | $ 47,213 |
| Allendale Christian School | Allendale | $ 7,911 |
| American Montessori Academy | Livonia | $ 50,000 |
| Arbor Preparatory High School | Saline | $ 9,954 |
| Atlanta Community Schools | Atlanta | $ 24,000 |
| Auburn Area Catholic School | Auburn | $ 41,163 |
| Branch Intermediate School District | Coldwater | $ 112,438 |
| Breitung Township Schools | Kingsford | $ 39,870 |
| Brown City Community Schools | Brown City | $ 20,438 |
| Byron Center Charter School | Byron Center | $ 42,993 |
| Canton Preparatory High School | Canton | $ 10,500 |
| Capac Community Schools | Capac | $ 100,000 |
| Carman-Ainsworth Community Schools | Flint | $ 250,000 |
| Caro Community Schools | Caro | $ 188,651 |
| Cass City Public Schools | Cass City | $ 100,000 |
| Cedar Springs Public Schools | Cedar Springs | $ 99,000 |
| Charlevoix Montessori Academy for the Arts | Charlevoix | $ 18,238 |
| Charlotte Public Schools | Charlotte | $ 220,000 |
| Christ The King Lutheran School | Sebewaing | $46,089 |
| Cole Academy | East Lansing | $ 61,184 |
| Comstock Park Public Schools | Comstock Park | $ 30,000 |
| Concord Academy Boyne | Boyne City | $ 42,650 |
| C.O.O.R. Intermediate School District | Roscommon | $ 50,000 |
| Copper Island Academy | Calumet | $ 35,000 |
| Cornerstone – Jefferson Douglass Academy | Royal Oak | $ 50,000 |
| Delta-Schoolcraft ISD | Escanaba | $ 37,613 |
| Detroit Country Day Upper School | Beverly Hills | $ 18,120 |
| Detroit Leadership Academy | Detroit | $ 6,150 |
| Distinctive College Prep | Harper Woods | $ 22,000 |
| Divine Providence Academy at St Joseph's Church | Ravenna | $ 10,034 |
| Eagle Creek Academy | Oakland Charter Township | $ 67,638 |
| East Intermediate School | Lansing | $ 50,000 |
| East Jordan Public Schools | East Jordan | $ 120,000 |
| East Shore Leadership Academy | Port Huron | $ 41,738 |
| Eaton RESA | Charlotte | $ 50,000 |
| Elkton-Pigeon-Bay Port Lakers | Pigeon | $ 50,000 |
| Evart Public Schools | Evart | $ 91,000 |
| Faith Community Christian School | Belding | $ 8,470 |
| Fennville Public Schools | Fennville | $ 164,052 |
| Flextech High School Brighton | Brighton | $ 42,588 |
| Fraser Public Schools | Fraser | $ 250,000 |
| Genesee Stem Academy | Southfield | $ 50,000 |
| God's Lighthouse Academy | Lambertville | $ 27,013 |
| Gogebic-Ontonagon Intermediate School District | Bergland | $ 50,000 |
| Grand Rapids Christian Schools | Grand Rapids | $ 66,410 |
| Grand River Preparatory High School | Redford | $ 9,512 |
| Grandville Calvin Christian Schools | Grandville | $ 100,000 |
| Greater Heights Academy | Flint | $ 14,000 |
| Gwinn Area Community Schools | Gwinn | $150,000 |
| Hackett Catholic Prep High School | Kalamazoo | $ 45,238 |
| Hadi Educational Institute | Dearborn Heights | $ 49,738 |
| Harrison Community Schools | Harrison | $ 15,792 |
| Heritage Christian School of Cadillac | Cadillac | $ 50,000 |
| Heritage Southwest Intermediate School District | Cassopolis | $ 46,730 |
| Hillman Community Schools | Hillman | $ 54,000 |
| Hillsdale County Intermediate School District | Hillsdale | $70,133 |
| Hillsdale Preparatory School | Hillsdale | $ 50,000 |
| Holy Name Catholic School / Holy Name High School a Chesterton Academy | Escanaba | $ 23,965 |
| Holy Spirit Central (Catholic) School | Norway | $ 24,000 |
| Holy Spirit School | Grand Rapids | $ 49,025 |
| Hope Academy of West Michigan | Grand Rapids | $ 28,664 |
| Houghton-Portage Township Schools | Houghton | $ 25,238 |
| Ingham Intermediate School District | Mason | $50,000 |
| International Academy of Flint | Flint | $ 48,738 |
| Iron Mountain Public Schools | Iron Mountain | $ 250,000 |
| Jenison Public Schools | Jenison | $ 250,000 |
| Kent Intermediate School District | Grand Rapids | $ 50,000 |
| Lake Linden-Hubbell Elementary/High School | Lake Linden | $ 62,238 |
| Lake Michigan Catholic Schools | St. Joseph | $ 77,000 |
| Lake Orion Community Schools | Lake Orion | $ 152,238 |
| Lake Shore Public Schools | St. Clair Shores | $ 250,000 |
| Lakeview School District | Battle Creek | $ 105,000 |
| L'anse Creuse Public Schools | Clinton Township | $ 249,865 |
| Lapeer County Intermediate School District | Lapeer | $ 25,000 |
| Leland Public School | Leland | $ 12,600 |
| Lenawee Intermediate School District | Adrian | $ 100,000 |
| Light of The World Academy | Pinckney | $ 43,500 |
| Lincoln Consolidated School District | Ypsilanti | $ 30,000 |
| Lincoln King Academy Grove | Royal Oak | $ 45,538 |
| Lincoln King Academy Southfield | Royal Oak | $ 39,732 |
| Lutheran High Westland | Westland | $ 34,988 |
| Madison Carver Academy | Royal Oak | $ 27,361 |
| Maple Valley Schools | Vermontville | $ 100,000 |
| Memphis Community Schools | Memphis | $ 100,000 |
| Merritt Academy | New Haven | $ 41,645 |
| Mid Peninsula School District | Rock | $ 40,000 |
| Mid-Michigan Leadership Academy | Lansing | $ 50,000 |
| Moline Christian School | Moline | $ 50,000 |
| Momentum Academy | Waterford Township | $ 9,200 |
| Monroe County ISD | Monroe | $ 50,000 |
| Montabella Community Schools | Blanchard | $ 75,000 |
| Muskegon Heights Public School Academy System | Muskegon Heights | $ 96,832 |
| New Dawn Academy of Warren | Southfield | $50,000 |
| New Haven Community Schools | New Haven | $ 136,230 |
| Nextech High School | Grand Rapids | $ 25,000 |
| Nextech High School of Lansing | Okemos | $ 23,900 |
| North Huron Schools | Kinde | $ 50,000 |
| Northwest Education Services | Traverse City | $ 50,000 |
| Nottawa Community School District | Sturgis | $ 50,000 |
| Oakland Flextech High School | Farmington Hills | $ 13,500 |
| Oholei Yosef Yitzchak Lubavitch | Oak Park | $ 16,000 |
| Oscoda Area Schools | Oscoda | $ 80,336 |
| Our Lady of Good Counsel Parish School | Plymouth | $ 7,045 |
| Pam's Academy of Champions | Lansing | $ 825 |
| Pansophia Academy | Coldwater | $ 20,238 |
| Pinconning Area School District | Pinconning | $ 16,238 |
| Plymouth Christian School | Grand Rapids | $ 50,000 |
| Port Huron Area School District | Port Huron | $ 250,000 |
| Rapid River Public Schools | Rapid River | $ 28,284 |
| Regina High School | Warren | $ 50,000 |
| Renaissance Public School Academy | Mt. Pleasant | $ 24,940 |
| River City Scholars Charter Academy | Kentwood | $25,799 |
| Romulus School District | Romulus | $ 55,116 |
| Roscommon Area Public Schools | Roscommon | $ 147,300 |
| Saginaw Preparatory Academy | Saginaw | $ 34,968 |
| Saline Area Schools | Saline | $ 245,584 |
| Sault Ste. Marie Area Public Schools | Sault Ste Marie | $ 250,000 |
| Shiawassee Regional Educational Service District | Owosso | $ 26,738 |
| South Olive Christian School | Holland | $ 50,000 |
| St Peters Lutheran School | Columbus | $ 43,500 |
| St. Charles Community School District | St. Charles | $ 65,238 |
| St. Fabian Catholic School | Farmington Hills | $ 14,688 |
| St. Ignatius School | Rogers City | $ 45,581 |
| St. Mary Catholic School | Pinckney | $ 2,500 |
| St. Mary Catholic School – Paw Paw | Paw Paw | $ 13,280 |
| St. Mary's Assumption School | Bronson | $ 42,238 |
| St. Mary's School | Spring Lake | $ 11,691 |
| St. Patrick School | Ada | $ 50,000 |
| St. Peter Lutheran School | DeWitt | $ 15,236 |
| St. Stanislaus School | Dorr | $ 19,705 |
| Star International Academy | Dearborn Heights | $ 112,238 |
| Sturgis Public Schools | Sturgis | $ 71,350 |
| Summerfield School District | Petersburg | $ 100,000 |
| Superior Central Schools | Eben Junction | $ 34,238 |
| The Greenspire School – Middle School | Traverse City | $ 37,000 |
| The Montessori School Rochester | Rochester Hills | $ 47,270 |
| Traverse City Area Public Schools | Traverse City | $ 250,000 |
| Union City Community Schools | Union City | $ 150,000 |
| Unionville Sebewaing Area School District | Sebewaing | $ 10,000 |
| University Liggett School | Grosse Pointe Woods | $ 26,088 |
| Walkerville Public Schools | Walkerville | $ 43,655 |
| Washington Parks Academy | Royal Oak | $ 50,000 |
| Wellspring Preparatory Academy | Grand Rapids | $ 7,460 |
| West Bloomfield School District | West Bloomfield | $ 78,000 |
| West Side Christian School | Grand Rapids | $ 50,000 |
| Westwood Community School District | Dearborn Heights | $ 74,622 |
| Whitmore Lake Public Schools | Whitmore Lake | $ 126,455 |
| Yale Public Schools | Yale | $ 102,298 |
| Yeshivas Darchei Torah | Southfield | $ 35,000 |
| Ypsilanti Community Schools | Ypsilanti | $ 250,000 |