AG: Former UPMC Carlisle Nurse Secretly Recorded 206 Patients
Michael Bragg had previously been charged for producing and possessing child pornography and sexually abusing two minors.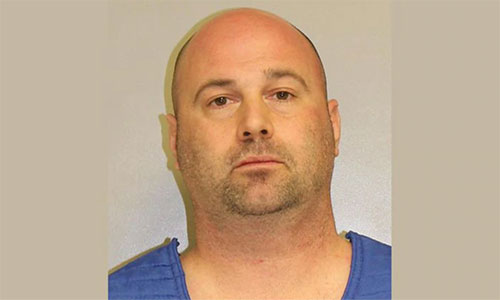 A former nurse is facing charges for allegedly secretly videotaping 206 patients, including nearly two dozen minors, in various stages of undress.
According to a Dec. 18 news release from Pennsylvania Attorney General Josh Shapiro, 39-year-old Michael Bragg, who was a nurse at the University of Pittsburgh Medical Center (UPMC) Carlisle, is also accused of raping a naked, intubated and unconscious woman in the hospital's emergency room and touching the breasts of another ER patient.
"People who were rushed to the emergency room or needed serious medical attention were violated by this man," Shapiro said. "This sick sexual predator took advantage of patients when they were at their most vulnerable, in need of care. Thanks to the full cooperation of UPMC Carlisle, we identified all victims throughout this investigation."
Bragg was initially arrested in April after investigators discovered secretly recorded videos of children using his bathroom and other child pornography videos, reports ABC 27. He was charged with producing and possessing child pornography. Bragg was also charged with aggravated indecent assault and indecent assault for the alleged sexual abuse of two minors.
As the investigation continued, agents discovered videos of hospital patients on Bragg's computer, which led to this week's charges. The affidavit filed against Bragg said he can be seen setting up or turning off a recording device in some of the videos.
Bragg is now facing hundreds of additional charges, including one count of aggravated indecent assault for raping an unconscious patient, one count of indecent assault without consent for fondling a patient's breast, 19 counts of attempting to photograph sexual acts, 171 counts of invasion of privacy, 201 counts of attempting to intercept communications, and one count of criminal use of a communication facility.
UPMC Carlisle fired Bragg the same day the AG's office notified health system officials of the charges back in April. The hospital is offering free counseling services and additional assistance to victims and their families.
Shapiro urged any patients who visited the hospital's ER between January 2016 and April 19, 2019, and who may have been treated by Bragg, to call the Child Predator Hotline at 1-800-385-1044.