Robbery Suspect Injured by 11-Year-Old Escapes UNC Medical Center
The suspect was receiving treatment at UNC Medical Center in Chapel Hill for injuries sustained after the boy hit him in the head with a machete.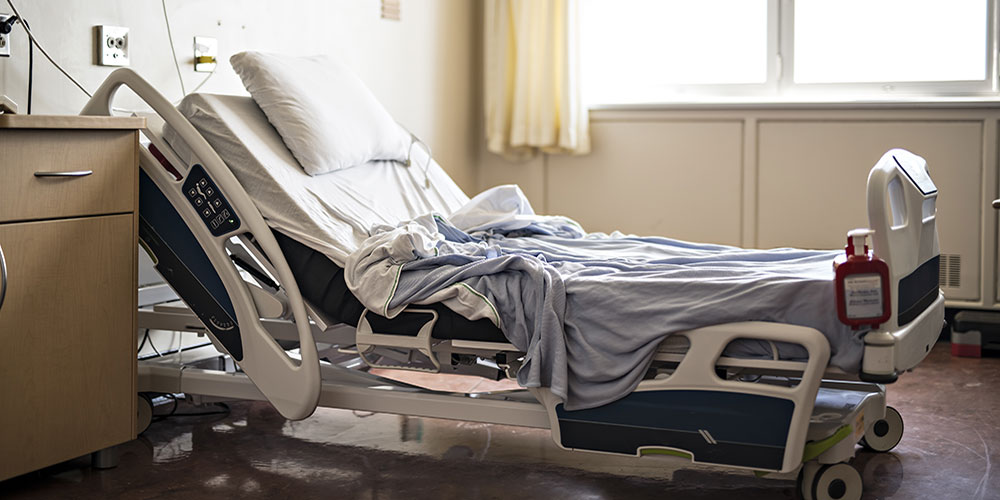 The family of an 11-year-old boy who was able to fend off a home intruder using a machete is demanding answers after the suspect escaped the hospital where he was being treated for his injuries.
Braydon Smith was alone Friday morning and on the phone with his mother when a woman knocked on the door of his Mebane, N.C., home. After the woman told two other men that the home was empty, one of the men, later identified as 19-year-old Jataveon Dashawn Hall, broke in through a window, reports ABC 11.
"He pointed a pellet gun at me that was located in our house. I knew that it wasn't loaded so I just sat down and got in my closet like he told me to," Smith said. "He went into the living room to grab my phone to make sure I didn't call the 911 or anything. When I saw him try to put it in his pocket, I grabbed my machete off of my wall and went to hit him. I hit him in the back of the head."
Hall, who was bleeding from his injury, kicked Smith in and stomach and the side of the head before fleeing the home with the other suspects.
Shortly after, a man matching the description Smith gave of the intruder showed up at UNC Medical Center in Hillsborough to be treated for an injury to the head.
Hall was eventually transferred to UNC Medical Center in Chapel Hill, where hospital officials were notified that investigators had taken out warrants for his arrest.
According to a statement from the Orange County Sheriff's Office, "They were to call the Orange County Sheriff's Office prior to discharging Hall at which time deputies would pick Hall up and take him before a magistrate where the warrants would be served."
However, around 8 p.m. Friday night, a nurse who went to check on Hall's room found he was gone. Smith's mother, Kaitlin Johnson, said the Sheriff's office did not find out about Hall's escape until 6 a.m. — 10 hours after the nurse first noticed he was missing.
"When Hall left the hospital Friday evening against medical advice, we certainly should have been notified," Orange County Chief Deputy Jamison Sykes said in a statement. "But most concerning of all is that hospital police did not even know Hall had left the premises almost 10 hours prior. Indeed, Hall's absence was only discovered when we placed a phone call to them."
Hall was eventually apprehended after the Burlington Police Department received an anonymous tip that he was at his mother's apartment, according to Fox 5.
"Who is responsible? Who should have been there watching him? Who should have been there sitting outside the emergency department? Who is responsible for allowing this criminal to walk out of UNC Hospital?" asked Smith's aunt, Ashley Matthews. "We want to know who it is, and we want somebody to take responsibility."
UNC Health Care said in a statement that the suspect was in the legal custody of the Orange County Sheriff's department, "which did not place an officer with him."
"We believe this situation highlights the issue that emergency-department nurses and physicians cannot be both caregivers and law enforcement at the same time," continued the statement. "Our nurses and physicians focus 100 percent of their time on providing care to patients — that is their job."
Hall is being held on $100,000 bond and is facing charges of breaking and entering, second-degree kidnapping, interfering with emergency communications and assault on a child under 12.