Psychiatric Patient Steals Ambulance From S.C. Hospital
After escaping from Grand Strand Regional Medical Center, a psychiatric patient stole an ambulance and drove it around the parking lot.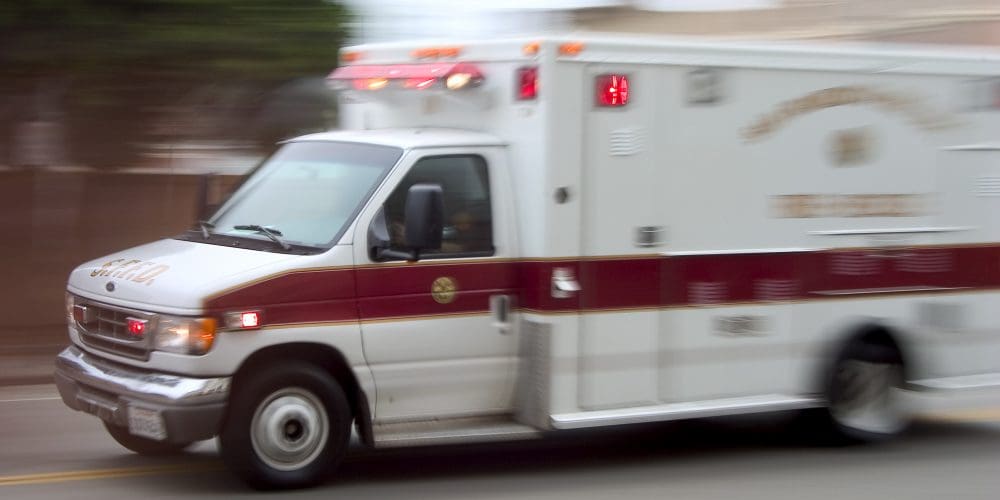 A mental health patient stole an ambulance on Sunday morning from the Grand Strand Regional Medical Center in Horry County, South Carolina.
According to Horry County Police, a medic and two patients were in the back of the ambulance when the suspect stole it, reports Count on News 2. 
At 7:10 a.m., police responded to a "mental subject call" at Blue River Court in Horry County. Officers took the subject into emergency protective custody and brought them back to the hospital.
While in the care of hospital staff earlier that morning, the patient made threats and ran away from security. They exited the hospital near the EMS bay around 9:47 a.m. and stole a Horry County Fire Rescue ambulance.
The patient drove the ambulance around the parking lot, causing property damage along the way. At 9:52 a.m., police were able to take the patient into custody and bring them back inside the hospital.
There were no injuries reported but the incident is still under investigation. Charges are expected to be filed against the patient.
A comprehensive training program is the most effective means of preparing staff to address disruptive behaviors or assaults. The following tips can aid in early interventions and increase the likelihood of staff de-escalating an incident before it becomes dangerous, like the Horry County Police were able to do during this incident.
Respect all individual's personal space
Be aware of your own body position
Be empathetic to other's feelings
Keen nonverbal cues non-threatening
Ignore challenging questions
Set and enforce reasonable limits
Permit verbal venting when possible
Identify the real reason for the behavior
Stay composed and avoid overreacting
Use physical techniques only as a last resort