Man Crashes Vehicle Into BSA Hospital, Shoots Out Glass Door
Police found $300,000 worth of narcotics in the man's vehicle, including methamphetamine, cocaine, and marijuana.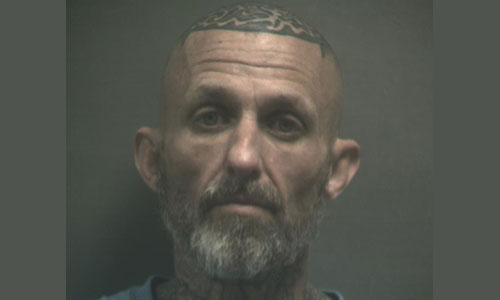 AMARILLO, Texas — A man is in custody after he crashed his car into a hospital entrance and fired a gun Saturday morning.
According to the Amarillo Police Department, officers were dispatched to BSA Hospital around 1:06 a.m. regarding a man with a gun in the front lobby, reports NEWS4SA. When they arrived, officers were told a man drove his vehicle through a window, climbed out, and walked through a broken window in the entrance doors that were locked.
The suspect, identified as 46-year-old William Cash Love, then allegedly fired two shots in the direction of the glass entrance doors and entered the hospital. He was detained by hospital security before police arrived.
BSA spokesperson Sharon Gongora said the man was "quickly apprehended in an empty administrative area a short distance from the site of the crash." No one was injured.
BSA security searched Love and found a gun and a large sum of money in several clear Ziplock bags, according to News Channel 10. Police searched Love's vehicle and discovered a backpack inside the passenger compartment which contained $300,000 worth of narcotics, including marijuana, methamphetamine, and cocaine.
During an interview with police, Love reportedly said he had been driving around all night and thought the police were following him. He said the drugs in the vehicle and the weapon were his and that the vehicle belonged to a friend.
Love, a convicted felon, was booked into the Randall County Jail on federal charges of possession with intent to distribute a controlled substance.
APD's Narcotics Unit and the U.S. Drug Enforcement Administration (DEA) are investigating the incident.