Man Bites Wichita Hospital Security Officer Over Mask Policy
The man bit the security officer's thumb so hard that it exposed the bone.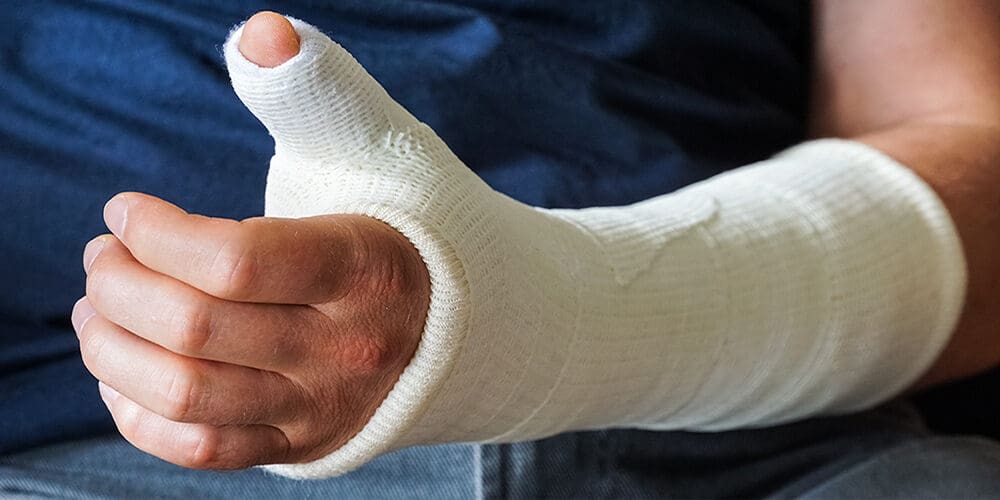 WICHITA FALLS, Texas – A man has been charged after police say he attacked a security officer at Kell West Regional Hospital over its COVID-19 mask policy.
Wichita Falls police were called the hospital around 11:45 a.m. on Sept. 20 after a man, later identified as 37-year-old Chad Staelens, had been told multiple times that it was hospital policy to wear a mask inside. Staelens then continued inside the hospital where he was confronted by the security guard again, reports Everything Lubbock.
After being asked to leave, Staelens became physical with the security officer, striking him in the face and neck area. When the guard put his hands up to stop Staelens, he bit his thumb, causing it to bleed and exposing the bone.
Staelens has been charged with assault on a public servant, which is a third-degree felony. He was previously convicted of assault in 2018 after police say he grabbed a woman's thumb and bent it back.
Jerry Myers, CEO of Kell West, told News 6 this isn't the first time someone has gotten angry over the policy.
"We don't know if they're coming in because they have COVID. We don't know their symptoms until they arrive with a mask on and certainly if they're going back to visit. You can't go see patients if they're on the floor and not have a mask on," said Myers.
Healthcare workers in Texas have reported a significant increase in verbal and physical attacks. In Ohio, a public health official said hospitals in the Cincinnati area have had to increase security as healthcare workers continue to endure physical violence and verbal attacks.
Thankfully, Sergeant Charlie Eipper said Wichita Falls police haven't had to get involved in many incidents involving mask policies.
"If they walk into an establishment that has that rule and get approached, typically they handle it themselves and they just leave," he said.