More Kids Seeking Help for Mental Health at ERs, Research Shows
More than 293,000 children have been diagnosed for some type of mental illness in a pediatric emergency room from 2012 to 2016.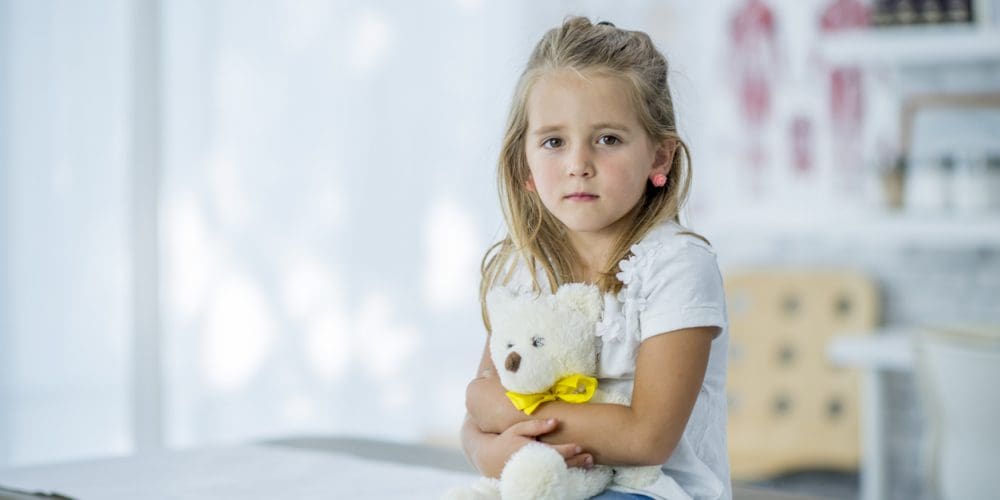 Researchers have found that an increasing number of children are showing up in U.S. emergency rooms due to a mental health crisis.
Unsure of the reason why, researchers say the same pattern is showing up across the country and are startled by their findings, reports NBC.
Dr. Anna Abrams, one of the researchers, is a pediatric health physician at Children's National Medical Center in Washington, D.C. She is studying disparities in health care at the hospital.
"It's really disheartening. Community resources for mental health, especially for youth, are incredibly scarce," said Abrams.
She says she began to see more mental health cases in her practice and wanted to find out if the same thing was happening elsewhere in the country.
The study focused on the increasing visits and the racial and ethnic disparities, reports Health Day. The team plans to research the specific reasons for the increase later.
The researched looked at data from 45 children's hospitals in the U.S. from 2012 to 2016.
"We saw about a 55 percent increase over the entire period in mental health presentations," Abrams said.
One thing Abrams noticed was that most of the kids seeking help for mental health problems were from minority communities.
According to Abrams, the five-year increase was seen in 48 percent of white children, 64 percent among the black population and 77 percent among Hispanics.
In 2012, they found 50.4 ER visits per 100,000 visits were mental health-related. By 2016, that number jumped up to 78.5 visits.
"When stratified by race and ethnicity, mental health-related visits to the nation's emergency departments rose for non-Latino black children and adolescents at almost double the rate seen for non-Latino white children and adolescents," said Dr. Monika Goyal, director of research in emergency medicine at Children's.
Researchers found that a non-Hispanic black child was 1.5 times more likely to go to the ER with a mental health issue than a white child.
Abrams and her team will present their findings to the American Academy of Pediatrics on Friday.
The CDC has also noted this rise across the country. They say depression is a major issue among teenagers right now.
According to the CDC, one in five children, ages 3 through 17, have a diagnosable mental, emotional or behavior disorder in a given year. This makes up about 15 million children in the U.S. Shockingly, only 20 percent of them get diagnosed or receive care.
"Access to mental health services among children can be difficult and data suggests that it can be even more challenging for minority children compared with non-minority youths," Goyal said.
As for the reason for this increase, Abrams says there are many factors, including the lack of mental health professionals who can help children.
"We can speculate, but we can't say for what is happening," she said. "Large numbers of children never see a specialty healthcare provider. Many, many times these kids need specialty mental health care that goes beyond the capability of a general pediatrician."
2 responses to "More Kids Seeking Help for Mental Health at ERs, Research Shows"