How Hospitals Can Manage Patient Surges Using Social Media
Here's how hospitals can keep track of breaking incidents in their communities so they can provide appropriate treatment and security during patient surges.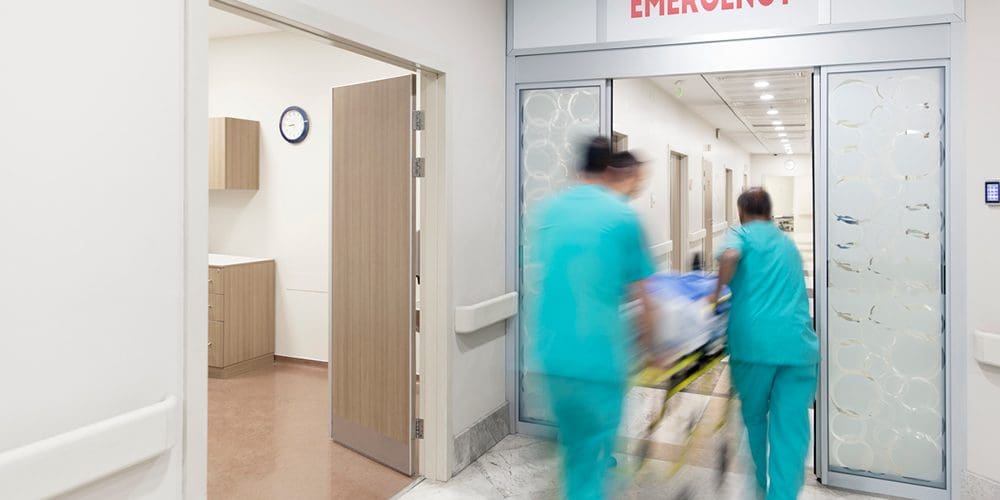 Before hospitals triage patients, they triage information to ensure they have the right resources in place to provide the highest standard of care. All hospitals, especially hospital networks, rely heavily on their information-gathering teams to equip staff with the most accurate information to best do their jobs. This is essential in any operation, but when it comes to the hospital and healthcare industry, responding quickly and effectively can be the difference between life and death.
Hospitals must do this to stay ahead of breaking incidents so they aren't caught flat-footed when ambulances deliver patients to their door. Hospital dispatch teams need to know about every variable of an incident, both large and small. They need to know about the water main break down the road affecting traffic to and from their facility. They need to know about a car accident sending three patients to the ER. And they need to know about mass casualty incidents bringing a large number of critically injured victims to their facilities. To stay informed, dispatch teams process various information streams, including those from police and fire departments, scanner traffic and news organizations.
The volume of information, however, can be staggering, especially in times of unforeseen events, which can produce an influx of fragmented and sometimes contradictory information. Making matters worse, traditional information streams often are delayed, even more so when incidents are unfolding. Such delays routinely impede patient care as hospital staff rush to have the proper facilities and manpower ready after they assess an individual on site.
The solution is real-time information, which gives dispatch teams an understanding of incidents as they happen, instead of after they happen.
Social Media Streams Real-Time Information
Modern life is punctuated by social media. People report their lives online every moment, including events that impact hospitals. Today, when people see something, they post about it on public platforms, sometimes before even calling 911. Given this immediacy, social media can serve as a crucial dataset for hospital dispatch teams. It can provide indications of unforeseen events so they can begin information gathering sooner.
However, an early warning is only the first step. Getting the full picture is just as important. Images and video posted online, alongside social media users' descriptions, provide dispatch teams with eyewitness accounts and enables them to have a more detailed understanding of a situation. This helps hospitals be proactive instead of reactive while preparing for the arrival of those injured.
Likewise, emergency management teams must use real-time information. While the hospital dispatch team keeps them informed of breaking events, inevitably, there are gaps in communication. By utilizing publicly available social media data, emergency management professionals can ensure they are never caught off guard by questions from key stakeholders or new developments that impact resource allocation. They need the most up-to-date knowledge in order to decide what information is needed by the various departments to keep the healthcare facility operating smoothly.
How Hospitals Can Use Real-Time Social Media Data
To understand how real-time social media data can lead to better patient care, consider how hospitals respond to mass shootings. A recent example is the 2017 Las Vegas mass shooting where, on Oct. 2, a gunman opened fire from his hotel room at a country music festival on the Las Vegas Strip, killing 59 people and injuring more than 500 others. The scene was chaotic and the information that local hospitals were receiving was wildly disparate. For the staff at the University Medical Center Southern Nevada, the true scale of the event was initially unknown.
Deborah Kuhls, medical director for UMC's trauma intensive care unit, told Healthcare Finance News that their first reports said five to 10 patients were en route to their trauma center. However, later reports stated that 50 to 100 patients were coming.
The information changed drastically, and it impacted how the hospital needed to prepare. Responding to mass shootings like this one requires that hospitals make space in their trauma centers for patient surges. It requires them to page doctors and prepare operating rooms. Information derived from social media gave a clearer grasp of the Las Vegas shooting during the initial response.
Immediately following the first gunshots, people took to social media reporting their experience. They posted images and video, all of which offered grim insight into the scale of the attack. For healthcare emergency management professionals, this real-time social media information would have immediately told them to expect more than 10 patients. This context is critical for emergency management teams, but it should also be noted that information posted publicly on social media is frequently the first indication that an incident is in progress.
For example, Dataminr, a company that delivers real-time alerts about breaking events derived from publicly available data, sent their first notification about the Las Vegas shooting 22 minutes ahead of major news outlets. Such a significant advantage has the potential to reduce response times, which leads to better patient care.
Identify Small Issues Before They Become Big
Social media not only aids hospital preparedness in these large-scale events, it also helps them learn of minor incidents that can impede hospital operations in a major way. For example, any issue impacting mass transit can have cascading effects throughout a hospital. Such transportation delays can affect staff's ability to get to work or cause a mass casualty incident if not resolved quickly.
For example, in June 2017, a subway train in New York City was stalled without power for 45 minutes. It was a hot summer day and the cars quickly became overheated without air conditioning. Some riders panicked when they were unable to pry open doors or windows to circulate air. What started as a minor event became dire as the temperature rose inside the train cars. This event had the potential to send a significant amount of passengers to hospitals due to the psychological and physical strains it caused, but learning of the situation early or understanding the conditions riders were enduring would be a challenge for hospitals using only traditional information streams.
Public social media posts from stranded riders, many of them accompanied by photos and videos, documented the severity of the situation. Had this event escalated further, hospitals could have used this ground-level knowledge to ready their staff and facilities so they would be prepared to treat patients suffering from heat-related maladies or emotional distress. Traditional information streams were unlikely to notify hospitals of this transit malfunction in a timely manner or offer a sense of the potentially serious health effects for riders.
Similarly, this past March, a Nor'easter dumped two feet of snow on northern New Jersey. The storm caused serious backups on highways, including on Route 280 where 500 cars were stuck for hours. Authorities used snowmobiles to check on those trapped who were susceptible to the cold and at risk of dehydration. Fortunately, roadways were cleared before anyone suffered serious health consequences, but the storm also contributed to 506 vehicle accidents. Once more, real-time social media posts reported everything from car crashes to the plights of those stuck in cars, giving hospitals added visibility into the effects of the storm.
In addition to aiding response, incorporating social media into a healthcare organization's emergency plans can help with CMS compliance. Last November, new CMS guidelines for hospitals were issued. The updates require more explicit planning for natural disasters and other emergencies, and increased coordination with local, state, and federal authorities. The changes aim to help hospitals "better anticipate and plan for needs, rapidly respond as a facility, as well as integrate with local public health and emergency management agencies." By incorporating social media data into emergency preparedness plans, healthcare facilities can work towards meeting these new CMS guidelines and improve their monitoring of ongoing emergencies.
Real-Time Information Can Improve General Hospital Operations
Beyond the needs of emergency management teams, real-time social media information can similarly aid in the operations for both hospital security and administration. Security, for example, must maintain awareness of everything from a gas leak in the vicinity to crime nearby that requires security guards to be on high alert. Hospital administration can use social media to help ensure patient privacy, especially when VIPs are being treated and they need to protect against information leaks online. More generally, hospital administrators and C-suites can use social media to maintain a high level of awareness of events impacting their facilities, staff and operations. Such awareness can allow administration professionals to stay on top of any personnel issues, public grievances or lapses in service that may adversely affect the hospital's reputation.
Even communications teams can benefit from real-time data by helping them protect their organization's brand. They need to stay abreast of how their hospitals are discussed online so they can mitigate potential PR problems. If inaccurate information is circulating, they need to correct the record immediately. If there are patient or staff complaints online, they need to address these issues before they gain traction or press attention. Conversely, positive social media posts should be shared and commented on quickly to build brand awareness for the facility.
Lastly, communications teams need real-time information to inform their messaging to journalists. Reporters are known for their savvy use of social media to get a jump on stories. Communications teams do not want to find out about an issue when they're being asked to comment on it by a journalist. They need to operate like the media so they can stay ahead of the story.
How Can We Find a Needle in the Haystack?
Clearly, real-time public social media data can be extremely valuable, but social media is a vast dataset full of extraneous and irrelevant information as well. In order to make use of social media information, hospitals need a platform that combines artificial intelligence and machine-learning to separate the signals from the noise so they can extract the right information instantly. Social media alerts should not require keyword searches or be time-consuming to use. They should be proactive and customizable based on location, topic and priority level, making them valuable across hospital functions. Furthermore, integrating social media data should fit seamlessly into current hospital operations. No changes to staffing or physical infrastructure should be necessary, thus allowing requisite team members access to this information through the existing technological frameworks.
Considered together, what emerges is a portrait of how essential real-time information is to hospital efficiency. Gone are the days when social media was viewed merely as an avenue for selfies, likes and shares. Instead, it has become a singular and immediate dataset, one that, when properly utilized, can allow for the clearest understanding and the fastest response times. As the adage goes, an ounce of prevention is worth a pound of cure. Stated differently, it is better to be proactive than reactive. To achieve this, it is essential that hospitals operate with real-time information. It is the only way to stay apprised of breaking events, provide the best patient care and, ultimately, save lives.
---
Ed Monan is Dataminr's Director of Corporate Security Sales
If you enjoyed this article and want to receive more valuable industry content like this, click here to sign up for our FREE digital newsletters!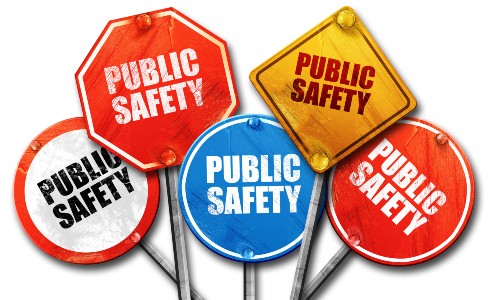 Leading in Turbulent Times: Effective Campus Public Safety Leadership for the 21st Century
This new webcast will discuss how campus public safety leaders can effectively incorporate Clery Act, Title IX, customer service, "helicopter" parents, emergency notification, town-gown relationships, brand management, Greek Life, student recruitment, faculty, and more into their roles and develop the necessary skills to successfully lead their departments. Register today to attend this free webcast!