Combative Patient Shot By Deputy at Harbor-UCLA Medical Center
The man, who is listed in critical condition, attempted to enter another patient's room that was being guarded by sheriff's deputies.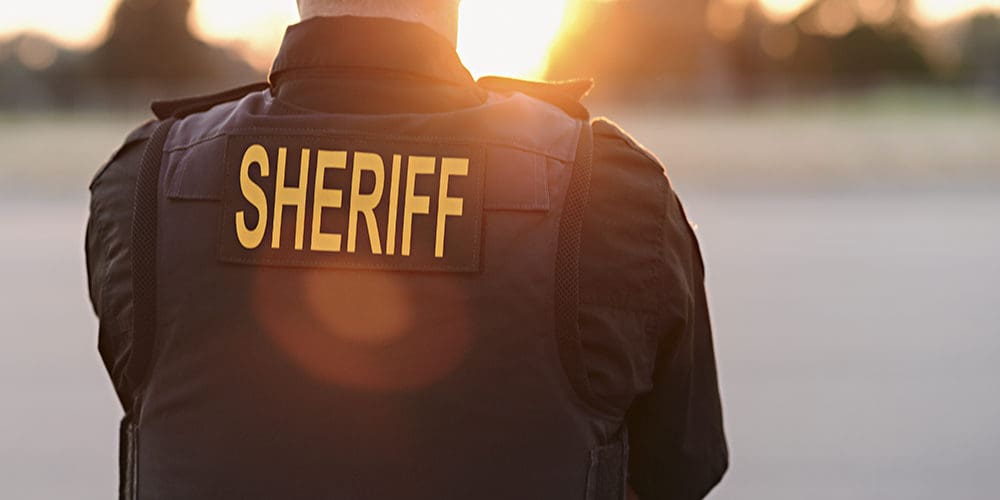 UPDATE OCTOBER 15, 2020: In response to the shooting, dozens of healthcare providers demonstrated on Tuesday outside Harbor-UCLA Medical Center to protest the use of guns by law enforcement inside hospitals.
The protesters held signs that said, "remove guns from hospitals," "policy change now" and "done with guns," reports NBC Los Angeles.
The hospital said on Tuesday that the officer who shot their weapon was not part of the hospital-based sheriff's unit. The officer was providing security for another patient in an adjacent room.
The incident continues to be investigated.
---
ORIGINAL OCTOBER 8, 2020 ARTICLE:
WEST CARSON, Calif. — A patient was shot and critically wounded by a Los Angeles County Sheriff's deputy late Tuesday after a violent rampage through the hospital.
The incident unfolded around 11:15 p.m. at Harbor-UCLA Medical Center after the patient, a man between 30 and 40-years-old, left his room and tried to enter the room of a nearby patient who was being guarded by sheriff's deputies, the hospital said in a statement.
The man then allegedly tried destroying medical equipment, including a computer, and attempted to smash a fourth-story window with a medical device, reports CBS Local.
A female deputy, who was providing security for the hospital, was trying to help staff move other patients to safety when the suspect allegedly attacked her, leading to her firing her service weapon.
"I heard medical staff there trying to control him and also some patients screaming," said sheriff's Lieutenant Derrick Alfred. "She assisted the medical staff in moving some of the patients out of there. At that point, the suspect, or patient in question, turned his attention toward the deputy and went after the deputy and that is when the deputy-involved shooting occurred."
The suspect was struck at least once and was immediately treated at the scene. As of Wednesday morning, the man was still listed in critical condition.
It is unclear what the patient was being treated for prior to the shooting, but the statement from the hospital said he was being treated for injuries sustained prior to admission. No deputies, patients, or medical personnel were injured during the incident.
The  LA County Sheriff's Department will investigate the incident alongside the Los Angeles County District Attorney's Office, according to The Daily Breeze.
Harbor-UCLA is one of LA County's Level 1 trauma centers. It has more than 500 beds and is affiliated with the UCLA School of Medicine.
One response to "Combative Patient Shot By Deputy at Harbor-UCLA Medical Center"