Preventing Elderly Patient Wandering and Elopement: Part 1
The U.S. population is aging, and the number of patients with Alzheimer's disease and dementia is skyrocketing. How is your hospital addressing their wandering and elopement vulnerabilities?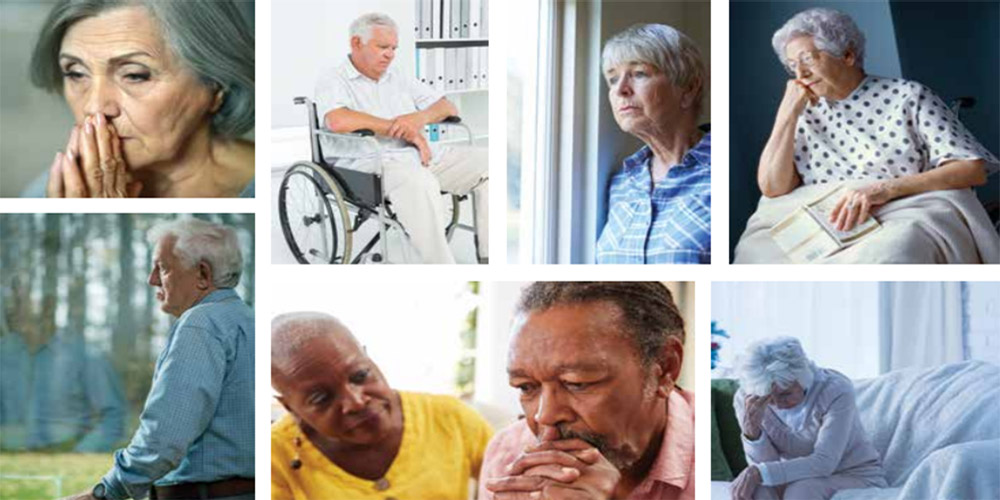 Photos and Videos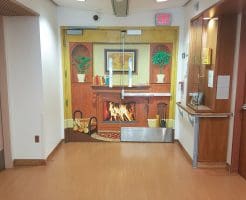 View Slideshow
More than one in five Americans will be 65 years of age or older by the year 2030, according to the latest U.S. census, and by 2050 the number of Americans with Alzheimer's disease will double to 13.8 million, according to the CDC. Not surprisingly, it's anticipated that these projected trends — dubbed the "Silver Tsunami" — will significantly impact our nation's entire healthcare system.
If hospitals and long-term healthcare facilities think they can put off planning for these issues and the effects that patients with Alzheimer's and dementia will have on them, they should think again. Between 1999 and 2014, the death rate from Alzheimer's increased 55 percent. Patients with Alzheimer's and dementia are already testing how hospitals and nursing homes can prevent and respond to the safety issues associated with this population.
For clinicians and security professionals responsible for ensuring the safety and security of these patients, the issues of wandering and elopement must be addressed. Not doing so puts patients at greater risk and increases the facility's liability exposure.
Know the Difference Between Wandering and Elopement
Before any prevention and response strategies are put in place to address wandering and elopement, those terms must be defined and understood by clinicians, security staff and other facility personnel.
According to Diane Hosson, vice president of protection solutions for Stanley Healthcare, wandering is not only associated with Alzheimer's and dementia, but also autism, Down syndrome, stroke, autism spectrum disorder, Parkinson's disease and head injuries.
"Even some medications can temporarily affect a patient and have them wander," she says. "When they wander, it means that they are moving about, usually within the facility. They don't really have an appreciation for the risks they may pose to their health or safety by doing so."
The International Association for Healthcare Security and Safety (IAHSS) defines wandering as "a patient who 'strays' beyond the view or control of clinical staff, causing concern, but without intent of leaving."
On the other hand, the term "elopement" (sometimes called "absconding") is different from wandering in that it refers to a patient or resident who is not permitted to leave but does so with intent.
IAHSS defines elopement as "a patient incapable of adequately protecting him or herself, and who departs the healthcare facility without the knowledge and agreement of the clinical staff."
Like wandering, other patients besides those with Alzheimer's and dementia can elope, such as those with behavioral health issues or traumatic head injuries.
"Elopements can occur when patients have not been properly assessed or when their condition changes without notice by clinical staff," says Tom Smith, who is president of Healthcare Security Consultants Inc. and is currently chair of the IAHSS' Council on Guidelines. "Patient conditions are very fluid in some cases and often difficult to catch in a timely way prior to an elopement attempt. Many elopements occur when a behavioral health patient or closed-head injury patient is not properly monitored."
According to Paul Sarnese, who is Virtua's assistant vice president of safety, security and emergency management as well as chair of IAHSS' Delaware chapter, almost half of all elopements occur within 48 hours of admission to a facility. When behavioral health patients elope, the risk to their safety is particularly significant.
"Research has shown that when psychiatric patients elope, there is an increased risk of suicide," says Sarnese.
Alzheimer's, Dementia Patients Require Special Attention
Although many of the solutions to wandering and elopement outlined in this article apply to behavioral health patients, patients with head injuries, patients with autism and other diagnoses, the focus of this article will primarily be on protecting patients with Alzheimer's and dementia. (It should also be noted that aggression is another potential issue with this type of patient, but aggression will not be covered in depth here.)
That being said, smaller hospitals with more limited resources might not have separate units for patients with Alzheimer's, autism, brain injuries and behavioral health issues.
"You end up converting a medical unit where you might have ten patients having surgery for various medical reasons, many of them elderly these days, and then you have a behavioral health patient in there or someone with Alzheimer's or autism," says Don MacAlister, who is chief operating officer for Paladin Security and PalAmerican Security, as well as a volunteer leader on the IAHSS guidelines council. "The challenge for clinicians is to try and ensure these folks can be safely cared for while recognizing that they may have a propensity to want to leave the facility. And yet, the clinical staff won't have the design that would help them mitigate that risk."
Why Patients Exhibit Exit-Seeking Behavior and Pacing
Before a hospital or long-term care facility adopts any preventive, mitigation, response or recovery measures, staff must understand the reasons why patients want to leave or walk around.
Leaving Against Medical Advice Isn't Elopement
An elopement is not the same as a patient leaving against medical advice (AMA). The IAHSS defines AMAs as being "determined by the patient's decision to leave the facility after being informed of and understanding the risks of leaving without completing treatment."
According to Tom Smith, who is president of Healthcare Security Consultants Inc. and is currently chair of the IAHSS' Council on Guidelines, mislabeling AMAs as elopements can be a very big problem when a regulatory body is investigating an adverse event.
"During the investigation, they will often ask for a listing of incidents at the healthcare facility," Smith says. "If your officers have mislabeled an AMA incident as an elopement, you have a lot more explaining to do. For the same reasons, when it comes time for litigation, if opposing council can make it look like you have all these elopements (when in fact they were AMAs), you will have a more challenging time as you explain that you miscategorized all those AMAs as elopements."
With wandering, "they may be looking for a safe place, or they may be wanting a little bit of exercise," says Hosson. "They may do it just to familiarize themselves with an unknown environment, such as when they're first put into either a nursing home or hospital. It can be very scary for those who may be suffering from certain ailments such as dementia, and so they may do it in an aimless action, but the truth is there's usually a reason that they're walking about. Are they bored? Are they in pain? Are they feeling some level of anxiety? Are they lost? The more we can discover why that person might be wandering, the easier it's going to be to personalize their care and ensure their safety."
For some patients who attempt to elope, they might not remember that the nursing home is their home or the reason why they are in the hospital temporarily. Under these circumstances, they might try to go "home." Some might believe they need to go to work.
According to MacAlister, the opportunity to leave via a frequently used door is another circumstance that might prompt a patient with Alzheimer's or dementia to elope.
"You get folks who are able to recognize opportunities to leave and seek them," he says. "They hang around the door where they know someone's going to bring food in, or visitors and staff come in that way. Sometimes a door is found open or a staff member maybe didn't pay enough attention to them if they're not in a secure part of the facility."
How Has the Patient Behavior Previously?
One of the most important keys to preventing and mitigating wandering and elopement attempts is to identify that a patient has a history of this type of activity. Most of the experts interviewed for this article are proponents of flagging medical records in some way.
"If we don't, we're likely to experience the same thing again," MacAlister says. "If we do, we're able to take precautions, creating a care plan that involves managing that propensity to wander or elope, and making sure that's communicated unit-to-unit in a hospital, shift-to-shift on a unit and then between hospitals to the largest degree possible.
"People argue about the intrusiveness of [flagging] medical records sometimes," MacAlister adds. "We used to worry about that for aggression. Do you flag someone as violent? Are you, in fact, labeling them? How do you get that label off if they had a bad day five years ago when their child was in crisis and they flipped out for a half an hour? Are they then violent for the rest of their lives every time they come to the hospital? I think what's different with elopement is that once you start down that slippery slope, you're almost always going to be a risk for elopement, and in many cases increasingly so, particularly with Alzheimer's patients, but also with autism patients and brain injured patients."
Martin Green, who is Baycrest Health Sciences' manager of security, telecommunications and emergency preparedness and IAHSS president, says sometimes family members of patients with Alzheimer's or dementia don't want to disclose that the patient has a history of elopement.
"They're afraid we won't take them," he says. "There have been some unfortunate cases where families have lied about the condition of their loved ones and there have been some negative events that have happened because of it."
Green notes that some nursing homes might not be able to accept patients who have a history of wandering or elopement because they aren't equipped to handle them. Hospitals and long-term care facilities, however, usually must take everyone.
"But we need to have a history so we know within which unit in our facility we can place them because some are more secure and better equipped than others," says Green.
Sarnese also believes initial assessments are critical.
"Policies must be in place to initially assess every patient for risk of elopement during admission and frequently during their stay," he says. "The identified risk level then determines the amount of supervision and observation. Each patient identified as a risk of elopement and wandering must have an individualized plan of care to manage that risk. Facilities must pull together a multidisciplinary team that includes legal, risk management, facilities, nursing and a healthcare security expert."
Facility Design Plays Important Role in Prevention
Nursing homes and hospitals that have designated Alzheimer's and dementia units can design the physical environment of their facilities to mitigate the risk of wandering and elopement while keeping the facility looking and feeling welcoming.
"Certain physical security measures help reduce the stress of those who might be prone to wander," says Hosson. "In the case of memory care units in long-term care facilities, you might find that they design their building to allow freedom of movement because we have to keep in mind that wandering isn't always a bad thing. Sometimes they might be doing it to get some exercise. If you give them an outlet to be able to walk around, get their exercise and wander in a safe environment, it's a plus for them."
Some memory care units are specifically designed for patients who wander so they can do so safely. Bumpers might be put on the walls so they don't injure themselves.
"The units will very often not have corners but instead have rounded areas as people need to turn a corner, and that's very, very helpful for dealing with wandering so they don't hurt themselves and don't get confused by coming to a wall and feeling like it's a dead end for them," adds Hosson. "When it's rounded, they don't get that sense."
Other design elements that help ensure safety for wandering patients include lighted paths so the patients see where they are going in the evening and motion detectors to turn on lights and notify staff when the patient gets up from their bed. It's also important that staff remove items, such as a janitor's bucket, that might cause patients to fall.
Another design option is painting doors like the walls so they look like one continuous scene (see photos above). This helps prevent exit-seeking individuals from recognizing that there is a door. Even placing a piece of paper over the doorknob of a patient's room can discourage them from leaving.
Positioning nurse stations by the doors also helps in that it enables clinical staff to keep an eye on the exits. Additionally, for hospitals that have a wide variety of patients on the same floor, placing the rooms of patients with a history of elopement or wandering in the middle of a hallway as opposed to next to an exit or elevator can help.
Staff Training is Key
Training of employees is a critical component in the prevention, mitigation and response to patient wandering and elopements. According to Hosson, nurses, doctors, staff and even janitors must understand the habits of their patients with Alzheimer's and dementia.
"Perhaps [the patient is] going to a particular door at a particular hour because that used to be their routine, and it's triggered a need for them to feel like they need to go outside," says Hosson. "[Staff] should look for patterns and then fill the wandering patient's day with activities around those times in order to dissuade them from getting agitated and going near an exit, perhaps elevating the risk of elopement."
Green says it's important for staff to learn how to redirect a patient who is attempting to elope.
"If we see someone trying to get onto an elevator and they have an [RFID] bracelet on, rather than saying, 'No, you can't come in here, you're not allowed,' and aggravating them, we do redirection techniques, such as asking where they want to go and telling the patient, 'Come on, I'll take you there,' and we escort them back to the unit. Or, we'll distract them until we can get help from other people."
On a more general level, MacAlister recommends healthcare organizations offer initial training sessions for new staff and then conduct annual refreshers.
"Sometimes it's a blitz education day," he says. "It can be accentuated with an exercise, with a mock missing patient scenario that's done unit by unit and then periodically done for the whole healthcare facility."
Training on responding to an elopement should cover how to report a missing patient, how to search the facility and outside grounds and what external agencies should be notified. Areas covered by searches should include stairwells, parking lots, roof, closets and other patient rooms.
---
Part 2 of this article will appear in the April/May 2018 issue of Campus Safety magazine and on CampusSafetyMagazine.com. It will cover one-to-one patient monitoring, telemonitoring, video surveillance, access control, RFID solutions and response plans
If you enjoyed this article and want to receive more valuable industry content like this, click here to sign up for our FREE digital newsletters!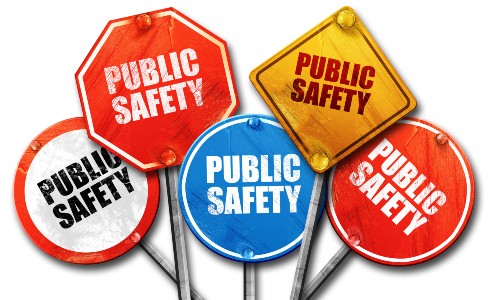 Leading in Turbulent Times: Effective Campus Public Safety Leadership for the 21st Century
This new webcast will discuss how campus public safety leaders can effectively incorporate Clery Act, Title IX, customer service, "helicopter" parents, emergency notification, town-gown relationships, brand management, Greek Life, student recruitment, faculty, and more into their roles and develop the necessary skills to successfully lead their departments. Register today to attend this free webcast!