Understanding the Rise of Push-to-Talk Radios
Far from being a thing of the past, the push-to-talk radio market is expected to grow in coming years.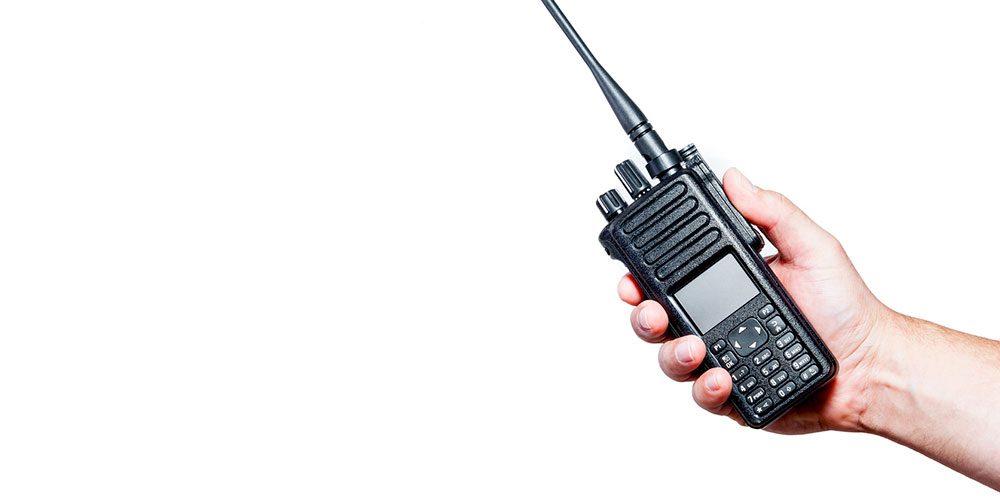 Most people, at one point or another, were able to play with push-to-talk radios, or PTT radios. Before the true rise of cellphones, these were the de facto mode of wireless communication — easy to use, very durable and secure.
But for most people in the U.S., cellphones have mostly replaced them. Hardly anyone out there today uses them — perhaps some truckers, ham operators, construction workers or police departments — but besides that, they are mostly for nostalgic reasons to relive the past. Or are they?
Surprisingly, this industry is picking up steam, and rapidly! Various surveys show that we can expect a yearly rise of as high as 16 percent in this market — from a $13.5 billion industry in 2017 to a nearly $30 billion industry in 2022.
These devices are actually more popular than ever — partly due to the fact that they are easy, cheap and VERY secure compared to cellphones.
Yes, cellphones provide other features not available to PTT radios, but this also comes at a significant price and during even the smallest hiccups (power outage anyone?), they are essentially worthless.
According to Technovia:
One of the primary drivers for this market is the high rate of migration from analog to digital Land Mobile Radios (LMR). Advantages of less power consumption, better quality coverage and high standards of performance are a few of the features that compelled manufacturers and users to shift towards digital LMR from analog ones. Also, the above features support digital LMR to offer strong communication involvement and high bandwidth. Many technological advances have taken place during the developmental phase of LMR technology. It has grown over time from traditional analog systems, which offer a basic platform for reliable two-way radio communications, such as PTT and one-to-many communications, to digital systems that are compatible with a seamless cloud ecosystem. Moreover, the capability of digital LMR to offer low total cost of ownership to users, rugged and robust products that can operate in the toughest conditions, and productivity tools that maximize ROI, will further propel growth in the global LMR market during the forecast period.
They have a number of benefits compared to cellphones — cellphones require towers to provide service. While cities are well covered, countrysides are a different story, so a LMR might be the only way to get connected.
And as already mentioned, they work even when the power grid fails (at least, until their battery runs out). And from a security standpoint, they are wonderful — cell towers have a fixed location and a very complex infrastructure that can be brought down.
But LMR's only require two people and two radios and provide very secure communication. They can easily be encrypted to prevent third parties from listening in or, through the magic of digital service, allow to be trunked to function as a very capable system that works even in the worst conditions, so that a number of recipients can use them similarly to cellphone (one on one) communication.
Many in the field are familiar with the radios provided by companies like Motorola, JVCKenwood or Harris, but the low barrier to entry allows a large number of new companies to take advantage — specifically Chinese manufacturers are flooding the market.
Boafeng is a good example of a manufacturer who has been incredibly successful in the world market.
These are very capable systems and come at a very low price — Amazon offers a wide variety for $25 per unit, or entire sets sufficient to provide comms for a dozen people for less than $200.
On the flipside of course, is that bad guys can take advantage of the same exact benefits — low cost and good comms are essential to them as well.
That also means that the modern security professional must be vigilant and cognizant of the shift we might experience, and what we might encounter.
The military is well aware of this — LMRs are sometimes the only mode of comms in the rugged, mountainous regions of the Middle East.
Even domestically, since the NSA leaks started happening, we all learned that cellphones can be compromised and might not be the best mode of communication to discuss important dealings.
Communication is an absolute critical part of security — be it in the physical world (one person communicating with another person), or the cyber world (computer talking to computer).
Since the beginning of time, communication has been the most critical part of human evolution — it allows us to share ideas, plan together and learn from one another.
Being aware of the technology available to secure it, or ways to crack it, must be understood to be able to plan ahead for the "what if" scenarios.
3 responses to "Understanding the Rise of Push-to-Talk Radios"