CDC: School Closures Might Need to Be Longer to Combat the Coronavirus
Handwashing and home isolation are still most effective at slowing down COVID-19.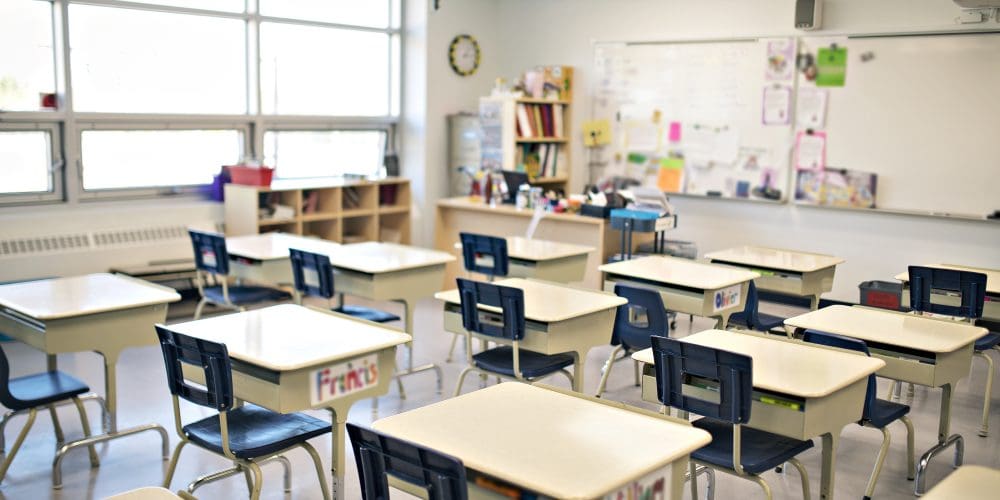 Although many school districts across the nation have announced they are closing schools for two or three weeks in response to COVID-19, according to new guidance from the Centers for Disease Control (CDC), schools might need to close for eight weeks or longer to more effectively mitigate the impacts of the virus.
That being said, the latest CDC guidance says that handwashing and home isolation still appear to be more effective at slowing down the spread of the coronavirus.
"Available modeling data indicate that early, short to medium closures do not impact the epi curve of COVID-19 or available health care measures (e.g., hospitalizations)," the guidance said in reference to school closures. "There may be some impact of much longer closures (8 weeks, 20 weeks) further into community spread, but that modelling also shows that other mitigation efforts (e.g., handwashing, home isolation) have more impact on both spread of disease and health care measures. In other countries, those places who closed school (e.g., Hong Kong) have not had more success in reducing spread than those that did not (e.g., Singapore)."
The challenges with closing schools are significant. Social mixing may still occur outside of school, and school officials would have less ability to monitor those interactions, especially among older students. Additionally, it will increase the risk to older adults of exposure to COVID-19. Nearly 40% of U.S. grandparents provide childcare for their grandchildren. School closures will likely increase this percentage.
The interruption of services provided by K-12 campuses to students — such as meals, social services, physical and mental health services and after school programs – is another issue. Parents will also be affected because of the costs of childcare and lost wages. Even parents who telework could reduce their productivity.
For K-12 districts offering distance learning, some students might not be able to participate because they don't have computers or internet access at home, even if they are provided by the school.