Outfitting the Troops
Casual dress has made significant inroads in American culture and fashion, begging the question: Is it acceptable for campus safety officers to dress down?
It is easy to see how far the "casualization" of American dress has come. For starters, you could pop your head into just about any college classroom where you will find some of today's top young minds and the leaders of tomorrow with their undergarments in plain view.
And anyone who purchased a new suit or gown to attend a semi-formal Saturday evening wedding only to see a guy show up in a red short-sleeve golf shirt can understand why Emily Post – the 20th century's most well-known arbiter of etiquette and manners – is likely spinning in her grave on a regular basis.
But Mrs. Manners notwithstanding, what does casualization mean for campus public safety departments? The consensus is that casual uniforms are, with limited exceptions, unacceptable on campuses.
Students, Patients Respect Formal Uniforms
Each of the campus safety professionals contacted by Campus Safety magazine for this article agreed in whole or in part with Lt. V.G. "Skip" Frost of the University of Illinois at Urbana-Champaign, who is steadfastly opposed to casual uniforms for campus law enforcement.
"I think that people react much differently to someone who looks like 'security' vs. someone who looks like a 'police officer,'" says Frost. "It has been my experience that being a campus law enforcement officer can carry its own inherent stigma, and dressing down officers does not help. If you have a police force, dress them as professionals and require compliance. While appearance is not everything, it is surely the first step in promoting that positive first impression of being in charge, responsive and professional."
The same seems to hold true on medical campuses. Vincent Pacelli, director of police and security at the University of Maryland Medical Center, Baltimore, tells CS that when he took over, special police officers wore light blue golf shirts with blue "battle dress uniform" (BDU) trousers, while security officers wore a white uniform shirt and gray slacks. One of Pacelli's first acts as director was to change the officers' tops to a dark blue uniform shirt with patches. The entire department now patrols the medical campus in the dark blue BDU pants.
"The new uniform has gone over extremely well," Pacelli says. "There have been no complaints. In fact, those I have spoken to say the uniform looks very professional. [They say] that we now look like we know what we're doing, and that because we stand out in appearance, the community feels safer."
Many But Not All K-12 Schools Go Casual
There are exceptions to the preference for formal uniforms, especially at the middle school and high school level where resistance to having a "police presence" on campus still exists. School safety consultant Kenneth Trump of National School Safety and Security Services in Cleveland visits scores of campuses throughout the country every year. He says that with the exception of large school districts that have their own sworn police force, nonsworn safety personnel at middle schools and high schools sometimes go casual.
But James Bondi, chief of security at the Illinois Math and Sciences Academy, a residential college prep school based in Aurora, Ill., believes his officers should wear uniforms similar to those of municipal officers even though students on the campus are 10th, 11th and 12th graders.
"We started many years ago with a blazer, tie, slacks and a pocket badge," Bondi says. "People treated the officers with little respect and often walked away from them. We changed to a police-type uniform, and the situation changed dramatically."
Despite the overall tendency to go traditional, many college and medical campuses exempt parking personnel from wearing the full uniform. Parking employees are often nonsworn officers and distinguishing parking from security employees often helps the reputation of the security side among those they protect and serve.
If you run a campus that has different standards for different types of personnel, Jeff Young, chief of police at California State University Channel Islands in Camarillo, Calif., says those standards should be in writing and should be strictly enforced. "My preference is to have a limited number of uniform classes and regulations that set forth when each class is required or appropriate. Without this, what I call 'policy creep' occurs, and pretty soon almost anything goes. I think that just looks bad."
These Aren't Your Father's Uniforms
Advancements in uniform material, design and manufacture have significantly improved every part of the officer's attire, providing better durability, less need for special and expensive cleaning, better "breathability," and more customization to suit the unique needs of the campus safety officer.
According to Matt Sinclair, vice president of sales at Modesto, Calif.-based manufacturer 5.11, the recent trend in campus safety uniforms is toward functional innovation. "It really all comes down to us, as manufacturers, creating uniforms and tactical gear that allows officers to carry the things they need to do their job better."
Dr. Charlie Mesloh, director of the Weapons and Equipment Research Institute at Florida Gulf Coast University in Fort Myers, Fla., says advances in the fabric and manufacture of the duty belt allow officers to carry a great deal of equipment, including less lethal weapons. "There are a number of high quality gun belts in leather and nylon that provide decent weapon security while not having an over-aggressive appearance," says Mesloh. "TASER can be easily worn on the weak-hand side in either a cross-draw or low-ride holster."
Quality Counts When Buying Garments
When purchasing uniforms, it is advised that decision-makers consider more than just pants, shirts and jackets, but rather the complete package, which can include patches, hats, ties, shoes, duty belts and other applicable tactical gear.
Sinclair recommends an emphasis on quality over price whenever possible. "To make your dollar go farther, you have to buy high-quality product. The uniform business is a tough business where you get what you pay for. You are better off spending a few more dollars when buying and then taking care of the garment by following washing instructions."
As with any major purchase, campus safety professionals should talk to their colleagues to complete some due diligence on vendors before writing the purchase order.
Because campus police sometimes order uniform and gear in smaller quantities than their municipal counterparts, Kellie DeArmas of the University of Central Florida (Orlando) Police Department suggests a thorough search of the Web and follow-up phone calls to secure the best pricing.
"We often search the Web and then call to place the order," DeArmas says. "Often times, companies will give law enforcement agency discounts that are not specified on the Web site. And it never hurts to try to lower your price by working with two or three companies at a time."
DeArmas also suggests that campus decision-makers contact local, state and federal law enforcement agencies to see if the campus can "piggyback" its order onto the larger agency's contracted rate, which can be below the retail rate quoted on the phone or the Web.
Keep Safety, Productivity in Mind When Making Selections
Of course, the No. 1 concern when choosing a style and brand of uniform for your campus should be that whatever choice is made, it in no way compromises officer or public safety.
Some officers carry lethal and nonlethal weapons, radios, extra cuffs, keys, flashlights, knives and tools (such as pliers). It does them no good to tote all that gear around campus if their uniform or duty belt prevents them from accessing them quickly and effectively.
As far as uniforms go, many campus safety professionals believe that officers who are dressed down do not engender the respect of the community they serve, something that could lead to a potentially dangerous situation if an officer in casual dress attempts to take someone into custody. "Many students mistakenly believe that ca
mpus officers do not have arrest powers and are simply security guards. It is very possible that a student might believe that he or she has a right to resist arrest when, in fact, they do not," says FGCU's Mesloh.
Donna Pierson, director of communication and marketing at the New York-based National Association of Uniform Manufacturers and Dealers, says that school, college and medical campus law enforcement departments deserve a great deal of credit for holding the line in the face of America's pervasive "casual is better" dress culture."Campus security and police departments deserve an enormous amount of respect and understanding from the people they serve," says Pierson. "Uniforms can help in that regard by helping them to show presence in a positive way."
Tom Nelson is Campus Safety's editorial consultant. He can be reached at [email protected].
For the complete version of this article, please refer to the March/April 2006 issue of Campus Safety Magazine.
If you appreciated this article and want to receive more valuable industry content like this, click here to sign up for our FREE digital newsletters!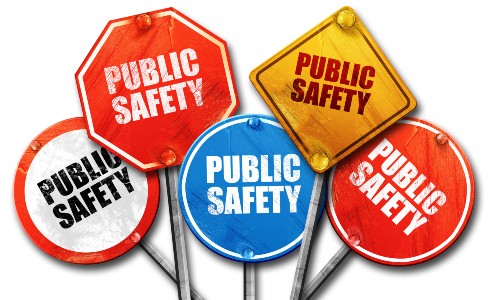 Leading in Turbulent Times: Effective Campus Public Safety Leadership for the 21st Century
This new webcast will discuss how campus public safety leaders can effectively incorporate Clery Act, Title IX, customer service, "helicopter" parents, emergency notification, town-gown relationships, brand management, Greek Life, student recruitment, faculty, and more into their roles and develop the necessary skills to successfully lead their departments. Register today to attend this free webcast!