Make the Most of Your Command Post
Whether you're responding to a natural catastrophe, major criminal activity or another type of significant disturbance, it's important to properly administer your command post. Additionally, using the Incident Command System will enable you to manage the resources needed to effectively take action.
Four of your campus' multistory buildings have just collapsed from a major earthquake. The science lab on campus just had a chemical spill of a highly poisonous substance. A student group at your school is having a radical speaker, and they anticipate several thousand protesters. Finally, you have not had your morning mineral water and bagel yet.
These and other similar, potentially high stress incidents should be looked upon as a challenge and not a reason for early retirement. Every major incident has similarities, and one of them is that they are controlled from a command post using an Incident Command System (ICS). Although there have been many meltdowns by incident commanders, the process should not be scary. In fact, when properly implemented, command posts can actually make managing an incident much easier.
Location Must Be Secure, Far Enough Away From Incident
When the call comes in that a major incident has occurred, one of the first orders of business is to set up a command post in a strategic yet safe location.There are several factors to consider when determining where to place your command post. Of utmost importance is immediate security. There have been incident commanders who established their posts, only to be embarrassed later when they discovered their suspects were hiding in or right next to where the agency's field operations were based. Therefore, when determining the location of a command post, look around first, including under vehicles nearby. Be certain local bad guys or gang members are not wandering within or near your command post area.
Command posts do not have to be, and often should not be, within sight of the disaster/crime scene, especially for an incident that is large in its physical nature. Remember, stay away from the four multistory buildings that have fallen or are about to fall. You also may not want to be too close to the fire burning in your campus lab when the toxic fumes start floating out, lest they waft in your direction. The best example where this rule applies are bombs: If you can see the bomb, it may be able to reach out and touch you if it explodes.
Additionally, it is important to consider accessibility and accommodations for responding personnel (both campus and mutual aid responders). If there is a current or future need, will your command post have utilities, telephones, room for personnel, logistics, vehicles, a rest area, restrooms and space to grow as required?
But before any incident occurs, proper planning will allow you to predesignate sites for future posts. With the above information in mind, take a look around your campus. Determine what building/ spaces at various parts of the campus would make viable command posts if an incident took place. Ensure that, if people occupy the area you plan to use, they know that in an emergency they are going to be relocated.
Command Posts Come in All Shapes, Sizes
A mobile command post ranges in size and, therefore price, from the trunk of a police unit to a specially equipped "Tahoe"-type vehicle to a quarter-of-a-million-dollar, custom-made, logo-inscribed, state-of-the-art trailer. The custom trailer is impressive in looks and has a purpose as well. The highly equipped SUV is much cheaper and very effective. The police car is functional and still the most commonly used for command post operations.
Most everything that needs to be done at a command post can be done from the trunk of the police vehicle. The biggest advantage to the patrol unit is it normally arrives with the incident commander (IC). In addition, the IC (normally a field supervisor or senior officer) usually has personalized the patrol unit with equipment he or she knows will be needed in the event of an incident. This includes items such as forms, administrative supplies, tactical equipment, barrier tape and checklists, which experience has shown are necessary.
The SUV-type command post is the next step up and still affordable for most agencies. It would be a good idea to have at least one of these on your campus. Some agencies put all their supervisors in one as their patrol unit. This command post arrives at the scene with additional radios, computer equipment and, in many cases, a fax machine and copier.
The customized trailer command post is great if you have the money. The big advantages to this type of command post are protection from the elements, privacy and every imaginable piece of equipment you could fit into the structure or afford.
Never forget that your command post does not have to be a vehicle. Depending on the incident, the post could be your police station, a school, private home, park facility, government building, office, business or just about any place you determine is appropriate.
Incident Command System Grows, Shrinks as Needed
When running a command post, it is important to have a good understanding of the Incident Command System. Without prior training, the ICS can be confusing. This system is designed to grow or shrink, relative to the incident being handled. It is intended to improve coordination of involved agencies at all levels and jurisdictions, and is designed to improve communications, mobilization, mutual aid and the flow of information. The ICS will work from a basic law enforcement incident to a major disaster to a potentially life-threatening campus accident to a terrorist attack.
The incident command structure is simple. In almost all cases, the names of the positions speak for themselves. It is often a good idea to add the position of executive officer to your staff – the person who actually runs the command post operation. This individual will make the life of the IC much less stressful. If there is a shortage of personnel, the executive officer can also be the No. 2 person in charge. Take advantage of each of the other's positions, as each can be vital to your operation.
The IC will keep both your personnel and the rest of the world informed. He or she will deal with the press and those community members who need to be briefed.
The safety officer was conceived by the fire department, and the reasons were obvious to them: Use this person to ensure your personnel are operating in as safe an environment as possible. Also, use him/her to make sure the appropriate/trained people operate equipment.
The liaison officer is there as the bridge between your agency and all the responding (mutual aid) personnel who are going to assist you in resolving your problem.
General Staff Assist IC With Operation, Planning, Logistics
The sections in the general staff are your functional units. These will assist the IC in managing the incident. Again, section titles can be self-explanatory. The operations section will be the field personnel who employ the tactics needed. Depending on the incident, they will be the personnel who support other agencies in the field (fire, hazmat, health, public works and others).
The planning and intelligence section will develop an incident action plan, which will aid you in achieving your objectives. The people in this section are those who collect and evaluate information. In addition, they disseminate this information/intelligence to people who need it to operate and make timely decisions. Among other responsibilities, they operate the resource, situation, documentation and demobilization units.
The logistics section will provide support to meet incident needs. Think of this section as your resource section. In an ICS, everything is a resource. Resources include people, equipment, facilities and supplies. If they do their job properly, they should stay at least one step ahead of the incident and have the necessary resources available before they are actually needed. Among the many units within the logistics section will be the communications, ground support, volunteer and mutual aid units.
The finance/administration section manages all financial aspects of the incident. This section provides accounting, procurement, time recording and cost analysis. This is also the section that will handle internal and external claims arising from the incident.
Get Trained Now So You Don't Panic Later
Although this information merely scratches the surface, the key concepts covered can be implemented to make your life easier. Don't allow yourself to be overcome by the incident that you are professionally trained to resolve. Utilize people and systems to resolve issues. Develop a decision-making process that will enable you to handle all problems, regardless of their size or complexity. Of utmost importance, however, is training. Get it before you need it. Train for both the similarities and differences of all incidents. Then you'll be better prepared to deal with whatever disaster may befall your campus.
The owner of Police Training Services Co., Art Ruditsky was a lieutenant with the Los Angeles Police Department for 30 years. He can be reached at (805) 526-1460 or [email protected].
For the complete version of this article, please refer to the July/August 2006 issue of Campus Safety Magazine.
If you appreciated this article and want to receive more valuable industry content like this, click here to sign up for our FREE digital newsletters!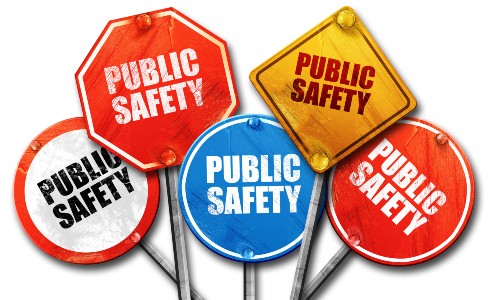 Leading in Turbulent Times: Effective Campus Public Safety Leadership for the 21st Century
This new webcast will discuss how campus public safety leaders can effectively incorporate Clery Act, Title IX, customer service, "helicopter" parents, emergency notification, town-gown relationships, brand management, Greek Life, student recruitment, faculty, and more into their roles and develop the necessary skills to successfully lead their departments. Register today to attend this free webcast!