Boldly Going Where No Call Box Has Gone Before
With their ever-expanding responsibilities and campuses, hospital and university law enforcement departments turn to wireless emergency communication devices to extend their reach to remote areas and retrofit applications.
The casual observer may believe that due to the proliferation of cell phones in today's society, call boxes aren't all that necessary anymore. Campus police chiefs, public safety directors, administrators and risk managers, however, know better. They fully appreciate the customer service, decreased liability exposure, safety and security these emergency communication devices provide.
Much like security cameras, call boxes act as force multipliers that provide 24/7 protection in isolated, distant areas that are not easily patrolled. In these types of locations, as well as in areas where trenching through concrete or asphalt is not an option, wireless communication solutions are particularly attractive to campuses.
Another reason why campus administrators and safety personnel favor call boxes of all varieties is the fact that unlike cell phones, call boxes don't require a person to dial a three-, seven- or 10-digit number to obtain help. Both hardwired and wireless call boxes allow an individual requiring assistance to initiate a response with just the press of a button.
Two-way communication enables dispatchers, an off-site monitoring center, or officers on foot, in their patrol vehicles or in their guard booths to quickly evaluate and respond to a situation no matter what its location.
Additionally, the flashing lights of emergency phone systems draw attention to the area surrounding the call box, often scaring away criminals.
Wireless Devices Often Installed on Existing Infrastructure
There are a wide variety of call boxes available, and many are connected via cable. Hardwired systems are very reliable, and unlike wireless products, are not subject to interference. Generally, these types of systems are well suited to new construction.
In remote outdoor environments where there are no preexisting power lines or telephone connections, however, call boxes requiring cabling can be difficult to install. Wireless devices can overcome these challenges because they rely on radio technology to transmit the signals and voice communications.
In retrofit situations, the installation of hardwired connections can also be problematic because they usually require trenching through pavement, which can be messy, slow, expensive and labor intensive. Additionally, the wires must be shielded so rodents won't gnaw through them. Cables may also be subject to flooding in low-lying areas.
In these kinds of environments, wireless communication devices are typically the preferred solution as well.
Companies such as Winston-Salem, N.C.-based CALL 24 specifically cater to hospitals and universities with these types of environments. "We are normally dealing with campuses looking for a retrofit," says Tom Davenport, CALL 24's national sales manager. "They have existing grounds and facilities, and they want to impose an emergency communications system in those areas. They are trying to take advantage of any infrastructure, including electrical, communication and physical infrastructure, that they can to reduce the cost required for installation."
Call Boxes Can Be Placed in a Wide Range of Areas
Specific locations where wireless and hardwired call boxes are often installed include parking structures, surface parking lots and areas with poor lighting. With increasing frequency, wireless call boxes are being installed in areas that are far away and isolated, such as intramural fields where injuries may occur.
Walkways and high traffic stairwells, particularly in colder climates where snow and ice may present slip-and-fall hazards, are also well suited for deployment of both types of call boxes. Intersections that experience significant bicycle and pedestrian traffic (and collisions) are other favored locations. Some sites even use their call boxes as intercoms.
When determining placement as well as the number of devices deployed, Davenport says it is important to define what is going to be protected and what types of services will be provided. For example, a hospital's public safety and risk management departments may determine that call boxes placed at shuttle services may reduce liability exposure.
When officials at the University of Wisconsin, Parkside (UWP) were considering deployment of new wireless call boxes recently, Chief of Police Michael Marzion, the school's head of residence life, the dean of students and UWP's head of facilities management all worked together to determine the proper locations of the devices. "We put an aerial view of the university on the table and marked where the best placement of all of these would be based on all of our discussions regarding where things could happen," says Marzion.
UWP placed its wireless call boxes along the sidewalks, between some of the buildings, in the middle of each parking lot, by the athletic fields, on the cross-country course and by all of the bus shelters.
According to Steve Rice, president of Ritron, a U.S. wireless communications device manufacturer based in Carmel, Ind., since 9/11, hospitals have also started placing call boxes at predefined emergency gathering points (muster areas). "The call box positioned in that location allows them to talk with the individuals in charge of making sure everyone is accounted for," he says. "It allows that to happen more efficiently."
Site Surveys Address Wireless Coverage Issues
When installing a wireless call box, or any wireless device for that matter, it is important to verify that there will be complete coverage of the campus. Correct antenna placement is critical and, according to Rice, should be done by a professional. "An integrator needs to be involved in surveying the site," he says. "We need to test each location to find out if the device will be able to communicate. If it is a large area that has lots of buildings and you want to talk in the buildings, [the system] is probably going to involve several or at least one repeater to give you blanket coverage."
Objects such as tree foliage can absorb radio frequency (RF) signal and reduce its range. Thus, campuses looking to deploy wireless call boxes might want to have their site surveys conducted in the spring when the trees are in full bloom and at their greatest potential for blocking radio signals.
Campus personnel should also be mindful of new construction in surrounding areas, which may include steel girders that can block RF. Electromagnetic interference (EMI) from nearby power lines, airports or industrial facilities can also affect signal strength. In these types of cases, a campus might want to consider installing hardwired products.
Many Units Automatically Identify Location of Calls
In addition to resolving call box placement issues and determining whether to go hardwired or wireless, campus personnel should determine the types of features they will need. Many of the wireless and hardwired products available today have automatic location identification or mapping. This feature is provided because often a caller does not know or is unable to describe his or her location. Mapping is also very important if a campus has many call boxes or if the location in question, such as a baseball field, is not frequently patrolled by officers.
Because wireless devices usually transmit via business frequencies that may be crowded, interference by other users on the same channel can be another challenge. Fortunately, the subaudible tone feature of many radios can eliminate or greatly reduce this problem.
Another popular feature with campuses is solar panel power. This feature is particularly handy for units located in areas with no power, so long as there aren't too many consecutive days without sunlight.
Closed circuit television (CCTV) cameras can also be installed on or near the call boxes to record incidents.
Call Boxes Must Be Clearly Marked to Be Effective
Once the call boxes have been selected and installed, it is important that they be visible and properly marked. After all, what's the point of having a strategically placed call
box if no one knows it is there? Most call box manufacturers make their products very visible, with blue lights and brightly colored exteriors. Clearly marked signs with the words "assistance" or "emergency" also help draw attention to the boxes.
When UWP first installed its units, it embarked on a media campaign to let students, staff and faculty know the call boxes were available. "We put in our student newspaper, saying 'Hey, if you need the police, just hit this button, and you'll get us,'" says Marzion. "It has been very successful."
---
Robin Hattersley Gray is executive editor of Campus Safety Magazine and can be reached at [email protected].
For the unabridged version of this article, please refer to the January/February 2007 issue of Campus Safety Magazine. To subscribe, go to https://www.secure-mag.com/CSM_Subscribe/.
If you appreciated this article and want to receive more valuable industry content like this, click here to sign up for our FREE digital newsletters!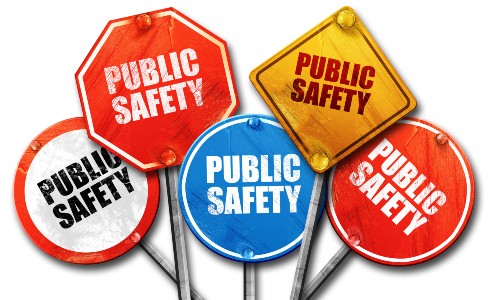 Leading in Turbulent Times: Effective Campus Public Safety Leadership for the 21st Century
This new webcast will discuss how campus public safety leaders can effectively incorporate Clery Act, Title IX, customer service, "helicopter" parents, emergency notification, town-gown relationships, brand management, Greek Life, student recruitment, faculty, and more into their roles and develop the necessary skills to successfully lead their departments. Register today to attend this free webcast!