At DSU, Efficiency and Security Do Mix
When Delaware State University upgraded its access control system, it discovered that today's integrated technology can help to not only decrease crime and increase arrest rates, but also streamline other campus operations.
Some believe that convenience must be sacrificed in order to properly protect a campus. It's impossible to guarantee student safety without increased delays and decreased service, right?
Although this may be true in some situations – look no further than the long security check lines at your local airport for proof – it doesn't have to be this way.
Just ask officials at the public safety department of Delaware State University (DSU). They know that a university need not sacrifice well-run administrative processes for a safe and secure campus. In fact, the very software that integrates an upgraded access control, CCTV, ID badging and intrusion detection system can also improve enrollment, citation, event, meal plan, library and disciplinary operations.
DSU achieved this by working with a security systems integrator that delivered just such a solution. Delaware State did indeed discover that security and efficiency can complement rather than compete with one another.
Previous Access Systems Weren't Standardized
Initially, when DSU officials were in the market for a new security service provider, they wanted the integrator to support the public safety department in handling the school's existing access control systems. It quickly became apparent, however, that the university's security system needed a significant upgrade.
"There were many standalone systems in various buildings throughout the campus," says Eric Schaeffer, president of Dover, Del.-based Advantech Inc., the integrator eventually selected by DSU to be its security provider. "There was no standard within the technology that had been installed by previous administrations. Much like most college campuses and multifacility organizations out there, they just had a mis match of systems."
The previous access systems didn't function at all. Campus police couldn't retrieve information from the system nor could they control doors or access remotely from the school's dispatch center.
To make matters worse, the ink on the previous badges was rubbing off because protective overlays were not on the cards. Within a couple months of issuance, the IDs were difficult to read.
Key management was another concern because often when a student or faculty member left DSU, he or she would not return the key. The police department didn't know who had keys or which buildings were vulnerable to unauthorized entry. Because of this, internal theft of valuable equipment was a major concern.
Despite these problems, service with the previous vendors was the most significant issue. DSU had contracted with two local companies that were not very responsive to the school's needs, "It would be days before they would come out," says DSU Chief of Police James Overton. "If there was a part needed, we would have to wait even longer."
They also had many vendors involved in the maintenance and support of the systems. That made it difficult to coordinate the disparate technologies, and few, if any, efficiencies could be achieved.
Because of DSU's less-than-positive experience with its previous access system and security providers, school officials insisted the company they hired to install the new system be available to provide maintenance and support on short notice.
DSU's Relationship With Security Integrator Is Long-Term
Probably the best way a campus can have a successful relationship with a security technology provider is for the school to find a good integrator and continue working with that company for several years. This is not to say, however, that the bidding process should be bypassed. The best situation usually involves a service provider that not only provides the best support and technology, but also the lowest price via a bid.
In DSU's case, Advantech was just such a provider. As a result, both organizations have been working together since 2000, when the campus police force was created.
After Advantech was designated as the integrator, former police chief Dr. Carl Wyche, Overton and Schaeffer, as well as some other key stakeholders at the university developed a clear vision of what the school needed to accomplish. That included deciding on the new system's features and controls, how it would integrate with other systems, as well as the efficiencies they wanted to achieve.
Once the overall vision was determined, the college's security system proponents began laying the political groundwork that would pave the way for wider acceptance of the new technology. "You need to get everyone involved who will be occupying the space or has anything to do with the facility before you draw up your specifications," says Overton. "I know how to secure a building, but there are other things that may be unique to residence halls or academic buildings that professors, students or residents life staff would be more familiar with."
Political push-back may also come in the form of concern for privacy rights, which in DSU's case, came from the faculty. Surprisingly enough, the university did not experience resistance from its student population. "The students liked the fact they wouldn't have to carry a key or separate keys around," says Overton.
Another factor that persuaded many of the stakeholders was the successful initial installation at DSU's college of agriculture, which was spearheaded by department head Dr. Kenneth Bell.
But before that installation occurred, Advantech had to work closely with the school's IT department so bandwidth issues could be resolved. IT departments in almost all organizations want to know what is coming across their network, particularly when video is involved. Network security is also an issue.
Successes Lead to Increased Adoption of Video Surveillance
Initially, the core installation involved access control to buildings and parking lots. Video was then added to the original installations. Since that time, video has been greatly expanded due to some very quick successes in deterring and solving crime.
Since 2000, the agriculture school has installed card access, intrusion detection and fire detection, video and digital video recorders (DVRs); the cooperative extension building installed card access; the dorms adopted card access, cameras and new fire alarm systems; the administration buildings have cameras and access control; the on-campus student apartments installed cameras and access control; three of the parking lots have gate access; and all new construction now includes card access and video surveillance.
Running all of this technology is Honeywell's ProWatch security management system, which is a multitiered client server architecture. ProWatch integrates DSU's access control (building and parking access), video, identification badging, intrusion detection and asset detection.
Security Software Also Integrates Administrative Processes
Officials at DSU were so impressed with ProWatch that its functionality was expanded beyond security to provide streamlined operations in other administrative areas.
Originally, the university had spent a significant amount of time and money contracting with another company to integrate student accounts (human resources), security, meal plan, vending, library and other functions. The system installed didn't work properly, so Advantech and Honeywell were called in to provide a solution.
They were tasked with writing and maintaining an integration solution between ProWatch and DSU's student accounts system, called Banner. Through this integration, Banner functions as the authoritative system for the creation and status of student, staff and faculty cardholder records. This eliminates duplicate data entry and reduces information inaccuracies because, as opposed to running multiple independent systems, with the ProWatch/Banner solution the card-holder record only needs to be entered once.
ProWatch also streamlines the student enrollment and registration process by supporting DSU's meal plan, bookstore and library system. The software automatically encodes the pupil's meal plan and bookstore information and prints the library bar code
on the card. This means that when a student registers, he or she no longer must take an entire day to enroll in multiple systems.
According to both Schaeffer and Overton, all of this integration easily translates in real-world applications. The system's data is updated every 10 minutes, so there is little or no delay when privileges are granted or revoked.
Event and Citation Processes Realize Efficiencies
Systems from other vendors have also been integrated into the ProWatch system to improve various operations on campus. For events such as basketball and football games, concerts and dances, the issuing of tickets was formerly costly and labor intensive. Tickets needed to be printed, and a DSU employee had to verify each one was valid.
"We brought in a company called Beacon Technologies, and they developed a PDA device that will synch with the ProWatch database," says Schaeffer. "When the student comes to the stadium to attend a football game, he presents his ID. The officer then scans it and gives the student a validation." This allows the officer at the gate to process a large number of students quickly.
Prior to this technology being deployed, athletics was losing revenue because noncurrent students were using the facilities. However, according to Overton, "The first time we used it, we ran a trial at a football game. I would say 10 percent to 15 percent of the attendees were not current students, and they were turned away."
The citation process has also been improved with the implementation of this system. Instead of an officer manually writing a ticket, he or she can scan the student's ID or drivers license with the PDA, which automatically populates fields in the system for the citation.
Administrator Training Is Critical for Proper Functioning
Probably the most challenging aspect of DSU's new integrated system is the commitment to training required for system administrators. Dispatchers dealing with real-time monitoring, alarm monitoring and recorded video need two to four hours of instruction on the system. Administrators who set up time zones, access rights, holiday schedules and oversee the locking and unlocking of doors require eight hours of training, which is usually done in three or four sittings.
Fortunately, Advantech and Honeywell offer excellent support of these systems. Both provide onsite training and tutorial materials as needed.This allows the appropriate university administrators to be assigned the level of system access that matches their needs.
Security Upgrade Leads to Increased Arrests
As a result of the improved security technology, DSU's campus police have made some significant arrests, including three burglary apprehensions in June. Also, video surveillance helped police track a robbery and assault suspect leading to an arrest in October. "We were even able to track and make an arrest on a credit card fraud case by watching the video," says Overton. "The times the credit card was used coincided with the video, so we were actually able to see who did what."
Statistically, the number of burglaries has decreased, the arrest rate has increased and more stolen property has been recovered. In 2003, DSU had 37 burglaries, with only three arrests. In 2004, the number of burglaries was almost cut in half (18), and the arrests tripled (nine).
In addition to improved security, the efficiencies in other operations that have been achieved have made the system quite popular with administrators. These successes have prompted departments who currently don't have the upgraded security system to inquire about installations in their buildings.
As of press time, three of DSU's older buildings are out for bid on a new surveillance system. All of the residence halls are now being retrofitted with access and video, and all new construction is slated to have security installed. DSU is also considering further deployment of wireless technology, which would enable video associated with alarm events to be transmitted to the PDAs of responding officers.
For the officials at DSU, their experience with Advantech and Honeywell has taught them that they can have it all, at least when it comes to security and efficiency.
Robin Hattersley Gray is Executive Editor of Campus Safety Magazine. She can be reached at robin.gray@bobit.com.
For the complete version of this article, please refer to the March/April 2006 issue of Campus Safety Magazine.
If you appreciated this article and want to receive more valuable industry content like this, click here to sign up for our FREE digital newsletters!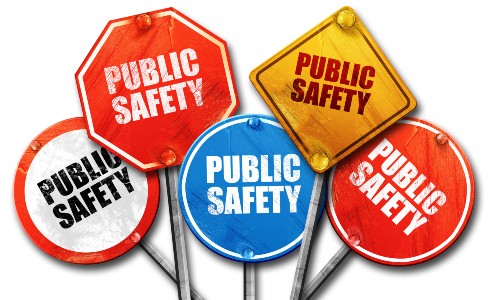 Leading in Turbulent Times: Effective Campus Public Safety Leadership for the 21st Century
This new webcast will discuss how campus public safety leaders can effectively incorporate Clery Act, Title IX, customer service, "helicopter" parents, emergency notification, town-gown relationships, brand management, Greek Life, student recruitment, faculty, and more into their roles and develop the necessary skills to successfully lead their departments. Register today to attend this free webcast!