There Is No Campus Security Without Power
Administrators must develop solid power backup plans to keep campuses safe.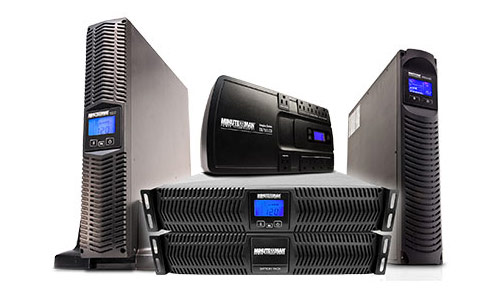 In today's world, campuses have become completely reliant on the availability of electrical power. They cannot function without computers, servers, telephone systems, security systems and all of the peripheral devices that support them. All of the devices have one thing in common — they require clean electrical power to operate.
Because electrical power and campus operations are so tightly interwoven, power problems cut directly into an institution's ability to keep its mission-critical systems fully functional and its students and faculty safe. Failure of this infrastructure can create operational and financial havoc, not to mention major security issues.
When a student or teacher enters an educational institution, the assumption is the student and faculty are protected. When an employee goes to work every day, the employer has an obligation to provide a secure work environment. When a constituent enters a government office, safety and security are presumed.
All of these institutions are exposed to liability if a security-related incident occurs. When the security system goes down, the exposure and liability are magnified. Power protection must be an integral part of an installation. Adequate power protection safeguards an institution from possible liability and safety issues. Administrators must have plans in place for any type of event that disrupts power. As Winston Churchill said, "Failure to plan is planning to fail."
With more than 35 years in the power protection business, Minuteman's comprehensive line of power protection solutions is protecting hundreds of campuses and critical infrastructure across the country. For non-critical equipment, Minuteman offers a variety of choices in surge protection products. For critical devices, Minuteman offers UPSs that range from 350VA up to 20kVA, with many of these products providing extended run-time solutions capable of many hours of battery backup time. Remote Power Management solutions are also available, allowing remote reboots of locked up equipment from any smart device.
Visit minutemanups.com for more information.