10 Tips for Title IX Coordinators in the Era of COVID-19
Law firm Husch Blackwell provides tips for continuing Title IX investigations while colleges and universities are largely shut down due to coronavirus.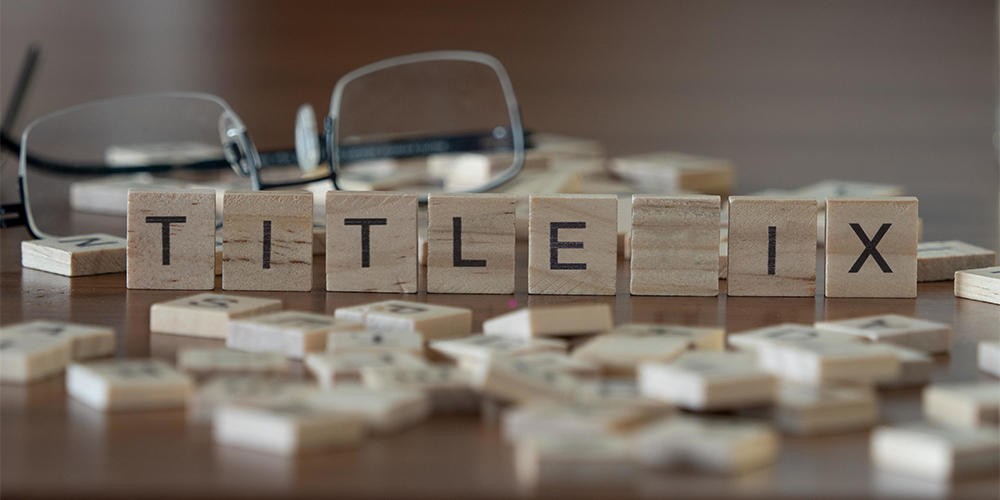 Below, we have included questions posed by participants during a recent Husch Blackwell webinar addressing Title IX issues in light of COVID-19.
Can institutions postpone investigations until students return to campus?
No. Institutions should not adopt a blanket policy postponing all investigations. You may have complainants who decide they are no longer interested in pursuing an investigation due to a change in circumstances resulting from COVID-19, but institutions must allow complainants to make this determination themselves.
In accordance with your policy, institutions should also continue to investigate allegations that are serious enough to warrant moving forward irrespective of the complainant's wishes (e.g., assault with a weapon, pattern of perpetration or other immediate safety risk to the community). At the same time, depending upon the facts of the case and the willingness of the parties, institutions can be flexible in terms of both whether to proceed and the timing in which the investigation will be conducted, in accordance with your policies and existing practices.
Recognition of the unique circumstances created by this global pandemic is more than reasonable, so long as institutions do not, even inadvertently, deprioritize allegations or the rights of parties.
What if the complainant wishes to postpone an investigation, but the respondent wishes to proceed?
Institutions should ensure that any decisions they make are fair, reasonable and provide procedural protections to all parties. Any request to postpone an investigation due to COVID-19-related concerns, which may be reasonable for a variety of safety, administrative and personal reasons, must be balanced with the harm such a request, if granted, could cause to the non-requesting party or to the investigation overall.
For one thing, respondents may want to proceed in order to get the benefit of witness' recollections that may be fresher now or evidence that may be more readily available now than later. Further, where the respondent is subject to an interim measure (e.g., a registration hold or an interim suspension), any unreasonable delay in investigating and adjudicating a complaint may be unfair to the respondent or create risk to the institution.
Given the potential impact to respondents, institutions should only consider delaying an investigation until student return where both parties agree or where a delay can occur in a manner with adequate protections for the rights of the respondent. On the other hand, some reasonable delays due to the pandemic, particularly in these first few weeks of adjustments, are expected and reasonable so long as the institution clearly communicates with the parties about these circumstances.
Instead of emailing or sharing a report through a document-sharing platform, can we set up a video call with the party and share our screen?
We understand that some institutions are considering this option, as it may reduce the likelihood that a party takes a photograph of the preliminary report. As a practical matter, this may be time-consuming for your Title IX office. Furthermore, if your past practice has been to allow the party to be alone with a report, your presence on a video chat while a party reviews the report may undermine an existing expectation of privacy in this circumstance.
If your policy only allows for in-person review of certain information, and you are working with highly sensitive information and anticipate a meaningful risk that information from a report may be disseminated in violation of your policy, one possible solution is to rely on your community of practice to arrange a socially distanced visit with a partner in their location (e.g., a peer institution, a law firm or mediation center) at which the parties can review the information at that location. In doing so, the institution should consider utilizing a Family Educational Rights and Privacy Act (FERPA) release with the parties so that this information can be permissibly shared with your partner for the purpose of facilitating the review and to ensure that the information will not be redisclosed.
Can we record online video interviews? How do we make sure the parties don't record?
Institutions should comply with their past practices regarding recording by both the interviewer and interviewee. If your policy prohibits the parties from recording an interview, institutions should stress that requirement to the parties. While it may be near-impossible to ensure that the parties are not recording remotely, covertly doing so in violation of policy could be grounds in and of itself for disciplinary action, and furthermore may, in some states, be a violation of state law. As such, clear and consistent communication on an ongoing basis about your policies and procedures is important.
Critically, institutions should not use the recording feature on a technology platform without fully vetting how the recording is stored. As a best practice, institutions should continue to record interviews using the same tools you previously used. If you want to utilize the recording tools on external platforms, be sure to consult with your IT department or CIO regarding encryption, security and storage.
What about live hearings? Should we continue to conduct hearings in-person, or via video conferencing?
At this time, moving live hearings to a remote format is advised. While the decision will depend on whether your state or locality has issued a shelter-in-place or stay-at-home order and how your institution is implementing COVID-19 prevention measures, using video conferencing is likely the easiest – and safest – means of conducting the hearing. The video conferencing tools we mentioned earlier allow for multi-party video conferencing, so all parties can see, hear and talk to each other. There are also technology tools that allow for "break-out" rooms, where the parties can consult with their counsel (as appropriate) and support persons, who may be located remotely from the party, in a private manner.
The submission and sharing of evidence in advance of the hearing, which may already be required in your policy, will help ensure that the hearing can be conducted smoothly even in a remote setting.
If for some reason a remote hearing is not possible, your institution must carefully weigh the rights of the parties, the requirements of your policies and procedures, the state and federal requirements or advisements regarding stay-at-home orders and essential activities, and public safety in deciding whether to go forward with a live hearing in-person or postpone the hearing. It is unclear and may depend on applicable government orders (which may not address this issue) whether these hearings would be considered "essential," and thus take place in-person.
Whether to host a live hearing, postpone a hearing until a stay-at-home order is lifted or conduct a remote hearing may be one of the toughest questions facing Title IX coordinators in the near future, and we strongly advise consulting with your attorneys to make these decisions on a case-by-case basis.
---
Julie Miceli is a Chicago-based partner with Husch Blackwell LLP where she advises colleges and universities on legal issues related to campus safety, financial aid, and development matters. Julie previously served as the deputy general counsel for higher education and federal student aid at the U.S. Department of Education.
Mary Deweese is an attorney in Husch Blackwell LLP's Chicago office where she works with both public and private institutions, including national research universities, academic medical centers, religiously affiliated colleges and K-12 schools.