College Sports Doctors Take Extra Precautions After Sex Abuse Scandals
More and more physicians, particularly college sports doctors, are making it standard practice to have a chaperone present during physical exams.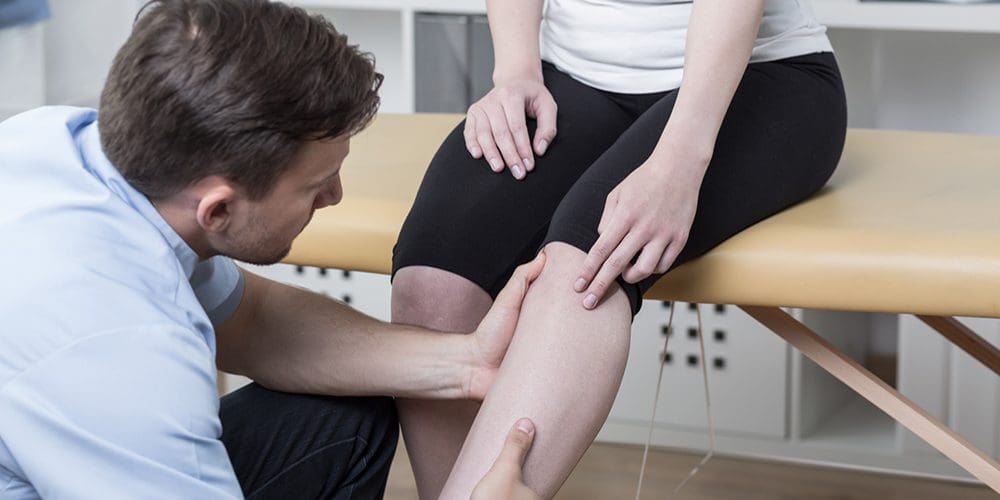 Recent sexual abuse scandals involving college sports doctors have led many university athletic departments to change its patient policies and practices.
As sexual abuse victims of disgraced former doctors at Michigan State University, Ohio State University and the University of Southern California continue to come forward, many schools are ramping up the presence of exam chaperones to curb liability and protect students from potential abuse, reports AP News.
Last year, as former MSU team physician Larry Nassar was on trial and later sentenced to 175 years for the sexual abuse of hundreds of girls and women under the guise of treatment, MSU updated its policy to require chaperones for team doctors, even if students don't request one. Purdue University is also currently working on a similar policy.
"It's almost this god figure that people don't want to question," said Dani Moffit, who leads a master's program in athletic training at Idaho State University and studies sexual harassment in college sports. "They are thought to be these people who are not going to make mistakes."
While sports medicine is hardly the only profession that has been rocked by sexual abuse scandals, the decision-making power held by college team doctors and their ability to shape an athlete's career creates a dynamic that is ripe for abuse, according to Dr. Saul Marks, a sports psychiatrist at the University of Toronto.
A state investigation conducted in April found Nassar convinced gymnasts that his vaginal "treatments" had a medical purpose and that his authority within the industry kept many victims from reporting their abuse.
"Athletes are especially vulnerable at this age. They're looking for guidance and growth, and so the intensity in the relationships can be stronger," said Marks. "As people become closer, boundary crossings can become easier to slide into without realizing what's happening."
Other Physicians Implementing Policies to Limit Liability
Dr. Chad Asplund, president of the American Medical Society for Sports Medicine, said other physicians are also bringing in chaperones for their own protection. Asplund, who also works at Georgia Southern University, now requires a chaperone any time he examines a female athlete or asks a patient to remove clothing.
"It's safety for the patient and safety for me," he said. "I think people are becoming a lot more protected and a lot more cautious about doing the right thing."
Asplund also said that while both the Ohio State and MSU cases stem from physicians who became too powerful within their institutions, he does not see it as a sign of a deeper problem within the industry.
"The Nassar case and the Strauss case were unfortunate, but they were outliers," he said. "I hope we don't hear about anything more."
The National Athletic Trainers' Association also responded by issuing several new guidances, including training members on how to identify abuse and requiring that they report misconduct to legal authorities rather than university officials.
As an additional measure to curb sexual abuse, Moffit said she has added lectures on sexual abuse and is helping other colleges develop their own training.
"It's something that is going to be talked about a lot more. There's just so much education that has to be done," she said.