UPDATE: Hawaii Employee Who Sent False Alarm Had Job Performance Issues
The Jan. 13 emergency notification blunder in Hawaii highlights the importance of proper systems, training, policies and procedures on campus.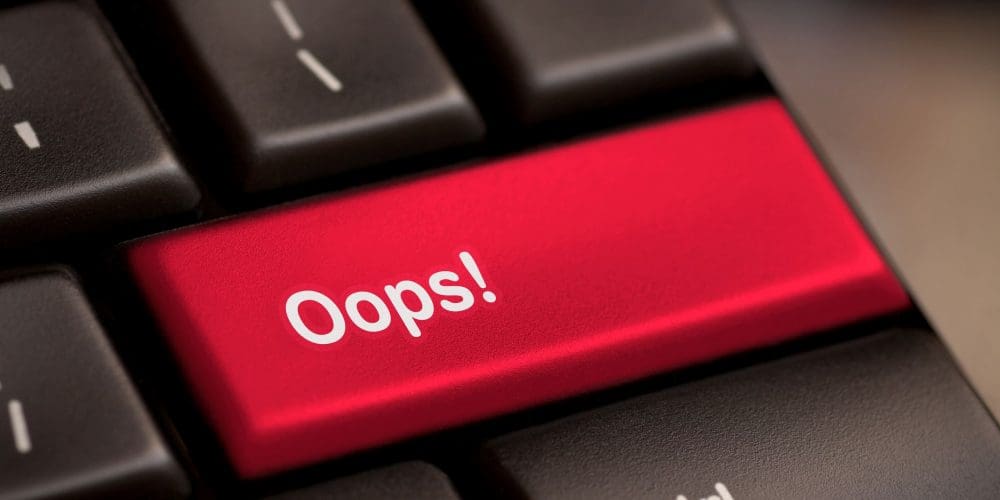 Updated on Feb.1, 2018: It turns out that I shouldn't have given as much benefit of the doubt to the Hawaiian emergency management employee and his supervisors who were responsible for last month's false alarm that warned state residents of an imminent missile attack.
The Associated Press is now reporting that state emergency management officials knew that the errant employee had previous job performance issues. His colleagues were not comfortable working with him, and he had been counseled by his supervisors. He had a history of believing that drills for tsunami and fire warnings were real events. Despite this, the employee's supervisors kept him on staff for 10 years.
Federal and state reports on the false alarm also found that the Hawaii Emergency Management Agency had a vague checklist for missile alerts that could be interpreted differently by employees. Additionally, a second person was not required to sign off on all emergency notifications before being sent.
The FCC found that the employee who issued the false alarm believed an attack was imminent. The AP reports he believed this due to a mistake in how the drill was initiated during a shift change. The wording of the exercise announcement was also confusing.
Once the worker was instructed to cancel the message, he "just sat there and didn't respond." According to a state report, another worker took over and sent out the correction because the original employee "seemed confused."
The employee who sent the alert has been fired, and Hawaii Emergency Management Agency Administrator Vern Miyagi resigned when the federal and state reports were released on Tuesday. A second employee quit before being disciplined, and another has been suspended without pay.
---
Original Jan. 17, 2018 article: On Saturday, at 8:07 a.m., more than a million mobile phones in Hawaii received an emergency notification, warning citizens about an imminent missile attack. Although there was no incoming missile and state officials canceled the alert only six minutes later, it took them nearly 38 minutes to send a new mobile phone message informing the public that the first notification was issued in error.
Between the time when the initial cellphone alert was sent and the correction was issued, people throughout the state were scrambling for cover, fearing a nuclear attack was just about to happen. Honolulu's 911 system received 5,500 calls, reports CBS News.
On Tuesday, Japan experienced a similar false alarm. The country's public broadcaster mistakenly sent an alert warning its citizens of a North Korean missile launch, only to issue a correction minutes later, reports ABC News.
In the Hawaiian case, human error was to blame. During a routine test of the emergency warning system, an employee selected the wrong option on a drop-down menu that was confusing, reports the Washington Post. The staff member realized after two or three minutes that he made a mistake. (In response to the false alarm, Hawaii has stopped conducting those tests, pending a full review of the system. The employee who made the error has also been reassigned to another position.)
I'm certain that right now, campus emergency managers, other public safety officials and administrators are thanking their lucky stars that they don't work for Hawaii's or Japan's offices of emergency management. But for the Grace of God go they.
Campuses have had their fair share of challenges with their mass notification programs. Some have sent out emergency notifications in error, although those false alarms pale in comparison to the ones experienced by Hawaii and Japan this past week. College campuses, in particular, have experienced the wrath of their communities when they've not sent out an emergency notification when some members of the public thought they should. They've also experienced push-back when their communities believed they issued too many alerts.
What happened in Hawaii last weekend highlights the need for emergency notification systems to have the ability to send multiple messages quickly, such as follow-up messages when an initial alert is sent in error.  In Hawaii's case, the state didn't have procedures for issuing corrections. (It does now.)
Additionally, it highlights the importance of having multiple modes of communication that can be quickly mobilized to address threats, issue all-clears and correct false alarms.
Furthermore, the Hawaiian false alarm fiasco demonstrates the need for adequate training of users of the emergency notification system and to make that system easy to use. On many campuses, there usually are one or two individuals who are well trained on their institution's or district's mass notification system, and if an emergency happens while they are working, things go well. But how will the second or third shifts perform when an emergency happens at 3 a.m. or during spring break or summer vacation? Do those employees know how to properly operate your mass notification system and do they understand the policies and procedures supporting it?
And what happens if the one or two people who know everything about your emergency notification program leave? What's the process for transferring all of their knowledge to the new people?
What happened in Hawaii and Japan this week is truly unfortunate. The good news is that they were both false alarms, and in Hawaii's case at least, showed that the system worked and that the false alarm that was issued was done so by mistake. I have a whole lot of compassion for the errant emergency management employee in Hawaii, and I can understand how he could have been confused by the drop-down menu.
That being said, institutions of higher education, K-12 schools and districts and hospitals must learn from these errors so that when a crisis happens to their campus, the right messages will be delivered to the right people quickly and effectively.
One response to "UPDATE: Hawaii Employee Who Sent False Alarm Had Job Performance Issues"