Helpful Hints on Access Control and Lockdown from Campus Security Pros
Learn from these campus security practitioners on the various approaches they've used to implement their access control and lockdown systems.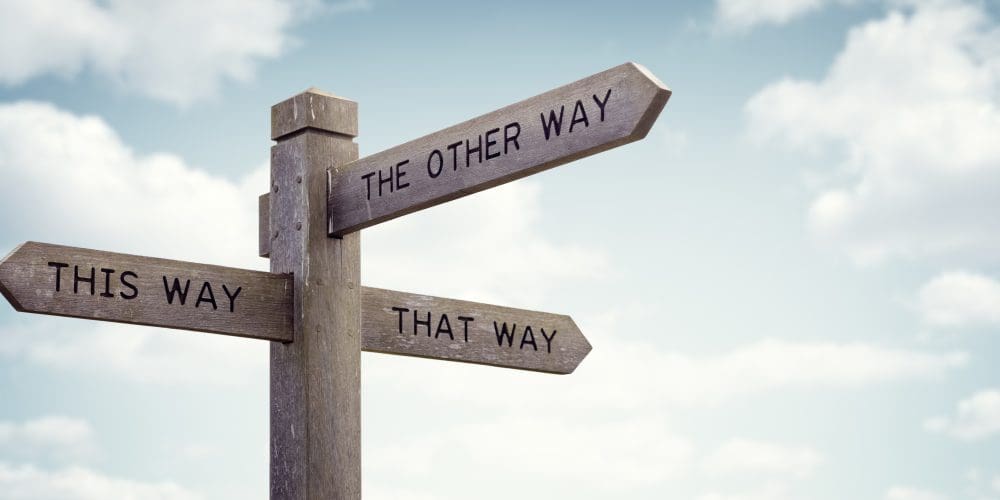 Whenever Campus Safety (CS) conducts a survey, in addition to the overall trends that we uncover, I'm always keenly interested in the individual comments provided by our participants on their various campus security initiatives. These comments highlight the successes and challenges their organizations have experienced. They also provide valuable deployment tips on what has worked for them and what mistakes other schools, universities and healthcare facilities should avoid.
The Campus Safety 2019 Access Control & Lockdown Survey was no exception in providing outstanding input from our survey respondents. Below are many of the comments that were offered. Because this was a confidential survey, we are not including the identities of the individuals who provided this input. Doing so enabled them to freely convey their opinions.
The "advice" and "successful deployment strategies" comments from these campus security pros will help you implement your access control systems, locks and door hardware more effectively. The "overall successes" comments will help you convince the various stakeholders in your organization of the benefits of access control, locks and door hardware. The "challenges" comments will provide you with a realistic idea of what to expect when implementing these solutions.
Advice
At previous locations the positive experiences came after much education of leadership and proof that such methods would NOT hinder a free flow of staff and even visitors. I think this is a key factor educating leadership who otherwise, have little to no experience in safety or pro-active security measures; or downplay such out of fear that too much implementation will appear like a jail facility.
Access control is a vital system within our safety department. It adds another layer of security and plays a vital role in stopping potential threats to our campus. Staying on top of it and maintaining it is important and requires a robust IT department to make sure that the system stays healthy
When planning on implementing access control systems, start slow and gradually build on to the system. It [takes the] community time to adjust to the new features.
Keep good notes and emails when communicating with the vendor as they may get amnesia.
One of the largest challenges is with access control manufactures that require you to use a single VAR. This locks our business into a relationship with a vendor that may not provide the best or most competitive value for our organization.
Wireless locks have proven to be lower cost up front, but far less reliable. Service calls and the impact to our reputation and credibility have erased any up front savings. Proceed with extreme caution before investing in wireless locks.
Don't try to add access control everywhere. Gradually integrate it in your problem areas and gain buy in and then continue the integration process.
I like to keep it simple and not to totally rely on technology.
We are currently adding a new phone system that will directly connect to door locks cameras sirens and lighting.
Make it sensible. Money is always going to be an issue, but work to make it sensible and easy to use for staff and students.
Cost and support seems to be the most challenging aspect. Often we get the initial money for set up, but upkeep is not funded.  Also, it is important to have a deployment plan so that we define where and under what conditions areas should have card access.
Make sure that the equipment is non-proprietary, can integrate current system components, cloud or web based with encryption, and is expandable.
Plan the full package from the beginning, then purchase pieces that will fit into the final project as you can afford them
All personnel (including substitutes) need to be trained how to use the systems!
Do your own research. Don't just wholly trust the service provider/vendor you select. They don't always know everything, and they're not always right. Before and especially throughout your research, keep a list of what features you want/need out of your access control system. Ask how these can be accomplished with each vendor's product.
Locking down is a complex issue as many mutual aid responders would not have access if a building was locked down. In addition, if a severe enough incident occurred, students may be fumbling for a credential or in the case of public access buildings (student centers, libraries), members of the public, vendors, deliveries and visitors would be locked out. "Lockdown" is a term that can have different meanings to different campuses. It is important to know what it means on a particular campus. Who are we locking down? Everyone, everyone except first responders, those without proper credentials? This would also create multiple access control levels on the system end that would need to be managed.
Access control must be a part of any design conversation. From new construction to remodels having access control people at the table allows for cost savings and code compliance from the beginning.
Successful Deployment Strategies
All valid card holders, [including] faculty, staff, students, affiliates, are in the access control system database. If an individual shows up on campus and calls PD for entry and the individual is not active or not yet/ no longer in the system or the event they are claiming to be on campus for is not on the university calendar system, they are denied access. If they are verified as authorized access, there is a $50 charge for PD to send a unit to grant entry. Our electronic keybox system with one or more units per building has greatly reduced key requests and key loss. Students and contractors are not issued keys in their name. They are able to have keybox access to required keys requested by faculty or staff. All requests for keys, card access and keybox access are processed online in a four-step process with the building manager authorizing the access as step four.
I can lock down 20 buildings in less than five seconds. My panic alarms also run on the same system. This can be done from anywhere on campus. We carry a pendant on a person. Any one of my staff can lock down in seconds.
Visitors buzz into office and must be cleared through locked doors to enter the hallway. Two sets of safety doors must be cleared.
ID badges are used for multiple purposes (computer login, bedside medication administration and testing), which helps promote keeping badges up to date and working.
At my school, we have current security and safety procedures in place. We train our security staff in their duties as required. We conduct training as a school as required. The security staff personnel are motivated, dedicated and trained for the safety and security of our students and staff.
Purchased new mechanical classroom locks that are easy to use. Instructions placed on each door on how to secure. All doors take one motion to lock.
We have three "one-button" solutions: Lockdown allowing constituents to card into buildings; Lockdown disallowing all access to buildings except for emergency personnel; Anti-Lockdown that unlocks all exterior doors in the event the public needs to take shelter. All triggered by a button that immediately (within three seconds) triggers the system.
Very robust operationally. Rarely goes down. Each set of doors operates independently, so if one part of the system goes down, the others still function properly.
The system is robust and allows for expansion. The number of electronic access doors is between 5,000-7,000, with more being added every day. In addition, there are over 100,000 doors with manual locks, and key control is above average but I would not say great. As a large institution, our buildings are 100% covered on the exterior with electronic access control, which allows for locking down a building, however, the vast majority of interior doors are manual.
Overall Successes
Through grants we have been able to upgrade and update many features in our security system. More staff are beginning to understand the need for security.
Assist in identifying criminal suspects
Versatile based on situation
Visitors welcome the idea.
By scanning driver licenses of individuals entering our campus as guests, we have detected sexual offenders and other criminals
It gives us the ability to quickly lockdown our 18-acre campus and to screen the many visitors we have visiting the campus.
Able to identify who comes and goes or even tries to activate a system
Can be a very effective tool with the proper integration provided that all stakeholders have input into the process.
Allows schedules to be set up instead of security having to come off patrol to open for a class.
Great integration between our access control system and our video management system. Our access control system is also tied into our visitor management system.
Easy to lock down multiple buildings at once.
The current access management system has scaled to be able to integrate multiple locations across three states. This allows for stronger centralized management.
Our limited access control systems at some schools have provided staff reassurance of their safety
Kept bank robber and thief out of dorms.
The convenience of simply being able to set a schedule for the perimeter of public facilities and not have to rely on a human to ensure facilities are open and closed on time.
Visitor management has been a huge staff satisfier and has reduced vagrancy
Hard-wired card readers and locks have been extremely reliable here.
Elimination of hard keys a big advantage. Event logging critical to security building access scheduling a big plus.
We have had access control for a few years and are now developing a plan to add points to our high school campuses, and grant access to our staff. It has been a three-year project.
We have just installed a one button solution in police dispatch where any campus' (we have 20) exterior doors can be locked down with a single button push.
Since we went to a locked campus, although expecting grief, complaints were few and students and employees verbalize their appreciation of this status.
In the last two years we completely changed out our access control platform. The new DSX system has been very flexible and reliable.  The issue now is having the time and resources to train security staff and maximize the accessories, reporting, alerts/notifications, etc.
HUGS Child Protection system works well with visitor management system.
Our visitor management systems have identified several sex offenders before they entered the school. Otherwise we would not have known about them.
Being able to lock down the campus in seconds is wonderful.
Access control allows us to manage who travels where on our campus. Visitor management lets us know who is entering our buildings.
When they work, they are great. We limit hours/access points based on need. Lost fobs are quickly deactivated with almost no cost, especially compared to keys.
Improved staff morale as of result of systems improvements.
Recent expansion of access control system to all primary campus buildings has reduced the workload of police/security in locking buildings daily. Electronic access controls system has made building open/close scheduling more reliable and efficient. Card readers integrated with access control has made controlling building access more reliable and effective.
Pleased to see that areas I've recommend to be hardened have had access control locks placed on them in the past year!
Electronic means of locking down a building is so much easier to do versus having to lock each door manually.
It's a very robust system that when paired with the right hardware can give you the options and flexibility that you need and desire.
In process of installing electronic locks in half of our schools. Other half out to RFP
We test the access control system annually with always positive results.
The system we have is a great one. There are always ways to get past it, but any system is very good as long as the persons who are working them are great.
We have been able to maintain consistent control over who can access the campus.
An elementary school staff followed the policy correctly and an intruder was denied entry.
During a school-wide picnic, when the entire student body and staff were outside a threat was relayed via phone to the district office. In less than 10 minutes the student body and staff were all in the gym and the school was locked down.
Everyone likes the system, so they cooperate because they know it's about personal safety
What we have works well. We need more of it!
The ability to have all information in one place. For instance, student information, student access, and report of activity of specific student or specific card reader/location.
Challenges
Our monthly tests for lockdown have provided vulnerabilities we had not expected.
Finally got it working correctly five or six years after it was installed
Just finally completed an upgrade to our system and the vendor appeared to have misled us and/or was not familiar with its new system as many functions did not and/or does not currently work as designed. Also, the completion of the project is nine weeks from the original established system conversion/cut-over date.
We have an enterprise system but not enough integrators to provide cost-effective alternatives
The [visitor management] system works fine as long you have trained personnel to screen visitors. Other schools in our area use [the same system] with self serve kiosks. In my opinion, this is like having no access control. Without trained professionals screening visitors, technology is useless.
Piggy backing: People following cardholders into the facility. This is a training issue.
Our system works great. Only challenge is getting some doors to shut because of pressure from A/C.
Can't wait to go wireless, so we can move towards adding electronic accesses to interior doors.
There is still the mentality that it happens everywhere else.
If funds were available, we would look into access control technology options.
Poor safety and procedures at all our campuses, including residential dorms.
The decision makers often are not those who have to use these systems on a daily basis, so a proper understanding of the system user needs is not always present.
Difficult with visitor access because of building design. Buzz- in system office located on second floor. Entrance on first.
The best technology in the world can still be overcome by some simple tricks and those wishing to get past the barriers always seem to find them
Upgrading and integration with computer systems have become more important over the past few years for staff access and control. These features carry more weight than previous
We can't add these systems fast enough for me
Cost is very high and hard to implement into older buildings.
Mobile solutions sound intriguing, but with 55,000+ students and the need for a physical card for student payment plans/credit card on campus plus the management of mobile credentials seems daunting.
The school has no evacuation policies or procedures.
Ventilation system keeps doors open instead of securely closing
We are looking into this technology. Looking for assistance with cost
Many of our classroom doors have to be locked with a key on the outside. Some teachers do not like to keep their doors locked at all times, even though they are encouraged to do so.
Faculty members put trash cans in the doors to hold them open and defeat the system. Most think "It can't happen here."
We have found that after each major incident in the country that there are new lessons applied to increase the safety (access control, locks, etc.). As we harden the access it also makes it more difficult for our first responders to access once a building has been locked down.
Would be nice to find grant money for our small school to upgrade our door lock system and public access points
Having camera systems integrated with access/lock systems would be ideal
Need staff buy in to keeping classroom doors locked and never prop open
I feel that the state should arrange and partially fund, one generic package that distributors would sell to school districts at a discounted bulk price. (In addition to the state funding). These systems would allow cameras, alarms and access controls to communicate amongst systems. Having one system would allow law enforcement the ability to effectively communicate with individual school systems.  So if there is a fire alarm, law enforcement would be able to immediately assess any fire threats.  Or if a panic alarm is triggered for an active shooter, law enforcement will be able to assess where the threat is located and there will be no hesitation to gain entry into a campus.
The main problem we've encountered is getting staff and students to follow security procedures. Without their cooperation, securing our schools is a difficult task. The second biggest hurdle is money. No one wants to spend money on security because they still believe bad things wont happen in our district.
We currently have no emergency procedures for catastrophic events like 911, storms, outside attacks, etc. for sheltering in place. We currently have no emergency procedures for any kind of bomb threat or active shooter scenarios. No personnel are trained for cover / concealment in this type of threat.
Would like new access control system but funding would be very high.
Propped doors are the bane of my existence. The devaluation of security/safety to make room for convenience.
When someone finds a way to get all staff to take security seriously, I'd like to know their strategy!
More training for staff and then students. The casual atmosphere regarding potential threats on campus is alarming and potentially dangerous.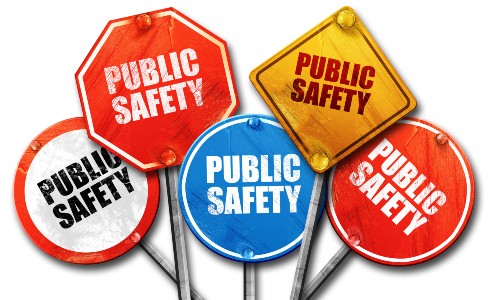 Leading in Turbulent Times: Effective Campus Public Safety Leadership for the 21st Century
This new webcast will discuss how campus public safety leaders can effectively incorporate Clery Act, Title IX, customer service, "helicopter" parents, emergency notification, town-gown relationships, brand management, Greek Life, student recruitment, faculty, and more into their roles and develop the necessary skills to successfully lead their departments. Register today to attend this free webcast!
One response to "Helpful Hints on Access Control and Lockdown from Campus Security Pros"