Call Box Basics and Beyond
Crime is a constant reality throughout much of society, and campus parking facilities and outdoor locations are no exception. In fact, according to the Bureau of Justice Statistics (BJS), an analysis of campus crime data involving students between the ages 18 and 24 shows that 24.2 percent of violent victimizations occur in open areas, while 9 percent take place in parking lots and garages. Both areas are of special concern to campus officials.
This month, we will explore a variety of emergency phone technologies that can deter crimes, summon immediate medical and police assistance as well as provide information when needed.
Phone Towers Help Curb Crimes of Opportunity
Criminals who operate in the campus setting are generally considered to be opportunists, looking to take advantage of lone individuals who are not paying attention. To minimize the opportunities for crimes and maximize the potential for law enforcement to discover incidents as they occur, institutions usually install emergency call boxes, many of which come with a flashing strobe.
"You often hear people use the term emergency phones, phone towers or wall-mounted emergency phones," says Samuel Shanes, chairman and CEO of Chicago-based Talk-A-Phone Co. These emergency phone systems draw attention to the area surrounding an emergency call box, and they connect the intended victim to campus security. In applications where constant on-site surveillance is not practical, they can be programmed to contact a remote monitoring station using a number of technologies.
Emergency Phones Are Available in 2 Basic Styles
There are several variations of emergency call boxes to choose from, including a fairly wide variety of colors. Most of them, however, fit into two basic groups: wall-mount and tower.
Wall-mount units are generally deployed where ceiling height is limited, such as the interior levels of a parking garage. Some manufacturers do make tall and short towers, enabling the shorter models to fit in locations where ceiling height is an issue. Shorter towers require the use of special mounting kits – available from their manufacturers.
No matter whether a campus uses the wall-mount or tower emergency call box systems, their purpose is identical – to provide immediate help to those who need it. The secondary mission is to effectively facilitate the documentation of an incident as it happens.
Call Boxes 101: How They Work in Campus Settings
All emergency call boxes share the same or similar features, including the user interface and electronics that go into them. Some models contain an automatic dial-up telephone where phone service is provided at each unit. Others contain an intercom-style speakerphone equipped with one, two or more buttons.
"Some of our units have two buttons on them. The top one (labeled emergency) calls the security office and the bottom one (labeled info) can be programmed to call the parking attendant," says Shanes. "There's a blue light that is used in conjunction with this unit. When a patron pushes the top button, the light will start to flash so others [in the vicinity] can look and see what's happening."
When an emergency occurs, pressing this button connects the individual to security officers in a security room. Two-way communication enables the officers to quickly determine the individual's situation so they can respond as quickly as possible. Witnessing the flashing blue light built into the wall unit, those in the immediate vicinity of the emergency may also choose to assist.
Emergency phone systems are also used for nonemergency purposes. The bottom info button, in Shanes' case, can be programmed to connect the individual to a parking management office where he or she can expect to find general help.
Options, Integration Allow for Enhanced Security
There are an assortment of options and add-ons to consider when designing an emergency call box system. Before you begin, have a clear vision of what you expect it to accomplish.
A standard unit usually comes with one or two buttons on a single faceplate and a built-in strobe light. But by installing a second faceplate, extra features can be added by the manufacturer. For example, an optional keypad can be used to allow someone to call another person on campus using the PBX system, such as a professor or roommate.
An additional feature involves the installation of a camera for video surveillance of the area directly in front of the call box. This can be done by mounting the camera behind the optional faceplate. It can also be accomplished by including a pendant-type camera dome on top of the tower.
Nearby cameras also can be made to respond to activation of an emergency phone unit. This is commonly done with relays within the control unit in the tower or wall-mounted emergency phone.
There really is no limit to what can be added to an outside wall-mounted or tower-type emergency phone system. "We've looked at WiFi, and we've been asked to do certain things with our emergency phones related to this," says Code Blue National Sales Manager Carl Gandolfo of Holland, Mich. "We've been asked by a couple of universities to take a look at making our emergency phones a WiFi hub, if you will."
This would help saturate a campus setting with wireless broadband, which both students and teachers will be able to use in and outside of the classrooms.
Lamps for safety and security can also be built into some of the emergency phone systems. Gandolfo says his firm makes an emergency phone unit that can be mounted to an existing light pole. They also make one that is an integral part of a pole assembly right from the start.
Issues to Consider Before Buying an Emergency Phone System
Before deciding on what type of emergency phone system to use, know how you intend to carry the alert signals and two-way communications to and from each emergency phone and remote monitoring point. The most common method of communication is to extend the campus PBX system to include all of the emergency phone units. In this case, it's merely a matter of installing the appropriate cable.
"Typically, the emergency phones in a university setting are connected to a campus PBX system," says Shanes. "Voice over Internet protocol [VoIP] is another option at larger universities. We provide analog and IP switches that allow these emergency phones to operate over the PBX system."
Where this is not always practical, such as in retrofit situations, radio technology can be used to transmit signaling and voice communications in two-way format as required. The wireless option can include WiFi, cellular and dedicated radio. The emergency and nonemergency signals are sent using two-way radio and then converted and connected to the campus PBX.
"We have a WiFi-enabled emergency phone system that is often integrated with IP closed circuit television [CCTV]. We have both 2.4GHz and 900MHz RF available, all integrated through our VoIP capability," says Shanes. "As more and more campuses have WiFi operational in the open areas, we will probably be seeing an increase in the use of these systems."
Software Plays Ever-Growing Role in System Management
More recently, some manufacturers have added software-based emergency call box management to their offerings. This enables security officers to more easily track activity throughout their system. Icons will flash and special instructions will pop up to assist the operator when someone presses the emergency button on one of the units.
Additionally, emergency phone systems are becoming part of fully integrated campus security and safety systems. "Systems must be built around the products of a number of manufacturers that really are designed to operate as a system, rather than as a number of products strapped together and somehow made to coexist," says Shanes. "We have the ability to work with other firms as customer needs arise."
Toward this end, Talk-A-Phone is already part of the Lenel Alliance Partner and MicroKey Strategic Partner programs. This strategy is enabling Talk-A-Phone and other firms to enhance their emergency phone products by allowing them to converge with access control, central station monitoring, CCTV and others systems.
---
Al Colombo has spent more than 30 years in various capacities of the electronic security industry. He can be reached at (330) 867-4401 or al.colombo@bobit.com.
For the complete version of this article, please refer to the May/June 2006 issue of Campus Safety Magazine.
If you appreciated this article and want to receive more valuable industry content like this, click here to sign up for our FREE digital newsletters!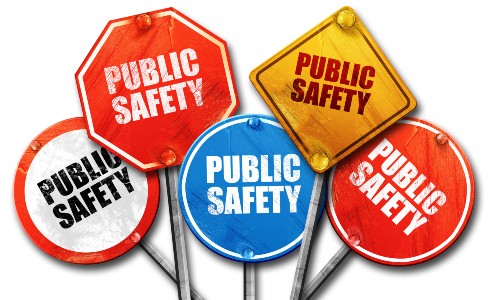 Leading in Turbulent Times: Effective Campus Public Safety Leadership for the 21st Century
This new webcast will discuss how campus public safety leaders can effectively incorporate Clery Act, Title IX, customer service, "helicopter" parents, emergency notification, town-gown relationships, brand management, Greek Life, student recruitment, faculty, and more into their roles and develop the necessary skills to successfully lead their departments. Register today to attend this free webcast!