Webcasts
Why Every Second Matters: The Story of Alyssa's Law and Its Road to Implementation
During this free webinar, attendees will learn about Alyssa's Law, which requires schools to have silent panic alert systems linked directly to first responders. Find out about the law's requirements, its impact on schools, and more from the experts at Centegix.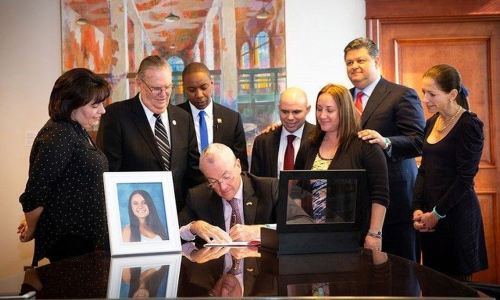 Join school safety advocate and School Board Member of Broward County, Fla., Lori Alhadeff, as she shares her own personal experiences of school safety and loss.
Joining Mrs. Alhadeff, CENTEGIX will explore the growing momentum of Alyssa's Law across the country and the different models that states are adopting regarding requirements and implementation.
District leaders will walk away from this informative session with a new-found understanding of:
Alyssa's Law and its impact on schools
What Alyssa's Law typically requires
What states have implemented Alyssa's Law and which states could be next
Different approaches when implementing Alyssa's law in your district
CENTEGIX and Mrs. Alhadeff will also share practical tips and recommendations on how to take action to make your school safer.
Join us on October 6, 2022, at 2:00 pm EST.
Speakers: 
 Lori Alhadeff, Vice Chairman of Board, President, Make Our Schools Safe
Lori Alhadeff was raised in New Jersey and lived there for over thirty eight years. She graduated from The College of New Jersey with a Bachelor of Science in Health and Physical Education and a Master of Arts in Education from Gratz College.
She is a former K-12 Health and Physical Education teacher. Lori obtained her certification in Health and Physical Education in the State of New Jersey and her certification in Health and Physical Education in the State of New York. She was employed four years at Union Township School in Hampton, New Jersey where she coached volleyball, cheerleading and softball. She also has experience as a Health & Physical Education teacher for children with dyslexia and language-based learning disabilities at Windward School.
For fourteen years, Lori was a stay-at-home mom of her three children. When her daughter, Alyssa, was tragically killed at Stoneman Douglas High School on February 14, 2018, she founded Make Our Schools Safe, dedicated to protecting students and teachers at school. She founded the 501(c)(3) national non-profit organization with her husband of 17 years, Dr. Ilan Alhadeff, and became a school safety advocate. In 2018, she was elected to The School Board of Broward County, Florida and currently serves as District 4 Board Member. She is also a fundraising volunteer for the Parkland Soccer Club.
William J. Fullerton, Senior Vice President of Government Affairs, Centegix

William Fullerton is the Senior Vice President of Government Affairs at Centegix. He brings more than 2 decades of experience in public affairs.
Currently, Fullerton also serves as Chairman of the Texas Business Alliance for Education (TBAE), a bipartisan, non-profit organization working in partnership with education, business, and community leaders to provide greater opportunity for Texas children by improving education in the state. TBAE is committed to building a world-class education system that provides every child the opportunity to achieve their full potential and contribute to a stronger Texas.
William has served in key roles assisting clients ranging from public-private partnerships, statewide political campaigns, industry associations, local issue-focused campaigns, PK-12 and higher education companies, an energy investment portfolio, and carbon-based as well as renewable energy interests.
While serving as the Chief of Staff at the Texas Education Agency, William led the agency through several legislative sessions, fiscal, and school years, focusing on strategic fiscal and policy reviews of the agency's multi-billion-dollar budget and managing a staff charged with regulating over 1200 public school districts serving more than 5.5 million students.
Presented By:
If you appreciated this webcast and want to receive more valuable industry content like this, click here to sign up for our FREE digital newsletters!