Webcasts
Visual AI: A Proactive Solution to Prevent School Shootings
In this free webinar, attendees will learn how visual AI technology can analyze images and videos to identify weapons and suspicious behavior, proactively stopping incidents before they occur.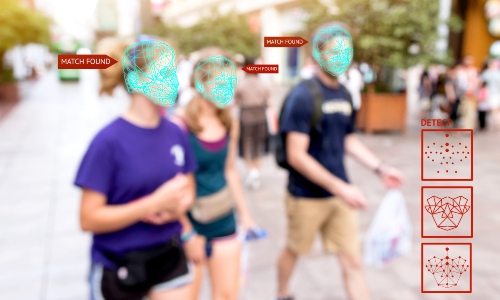 Since Columbine, more than 348,000 students have been exposed to gun incidents, with the 2021-2022 school year being a record year (193) for campus shootings. The time and place of the shooting are highly mixed:
21.8% in the parking lot
10.3% in the classroom
10.2% at school sporting events
Traditional methods of protection, including fencing, window films, and automated door locks, don't often apply and have not proven to be an effective deterrent when they do. These solutions are reactive in nature and limited in scope. This is where visual AI excels.
The Visual AI Advisor (VAIA) utilizes a school's existing cameras to identify threats, safety-related issues, and activities. These include everything from identifying a perimeter breach or weapon to intrusion detection and loitering. Its ability to analyze video feeds in real-time, 24×7, and provide actionable alerts or trigger alarms, is critical when second counts. VAIA complements existing SROs and law enforcement resources and never takes a holiday.
Join this webinar to learn how visual AI ensures school safety, including weapon identification, strangers on campus, suspicious behavior, and more.
Benefits of VAIA include:
Real-time alerts on safety issues, including weapon detection
Deploy in days on your existing cameras
No data science or technical expertise is required
Proven solution under contract in 17 countries, 130,000 cameras
Register today to discover how artificial intelligence is redefining school safety and helping ensure our students and faculty can get back to focusing on education.
Speaker: 
Stephen Gold, Chief Marketing Officer, SparkCognition

Stephen Gold is the Chief Marketing Officer (CMO) bringing over 30 years of experience, including B2B application software development, AI and data science, and IoT services. He previously was the General Manager of Honeywell's $2.5B Connected enterprise, where he led the digital transformation and IoT advancement of this century-old $40B manufacturer.
As Group CMO of IBM Watson, Gold was one of the principal business architects who delivered next-generation AI technology, driving over 10,000 engagements. Prior positions included CCO of HZO, CMO of SPSS, President of Aberdeen Group, and President & CEO of Azerity. Gold has also served on various private and public boards and has been featured on various media outlets, including CNN, CNBC, Today Show, and Fox News.
Presented By:
If you appreciated this webcast and want to receive more valuable industry content like this, click here to sign up for our FREE digital newsletters!