Webcasts
The Five Layers of School Safety
Join us for this on-demand webinar presented by Gary L. Sigrist, Jr. as he discusses five layers of school safety.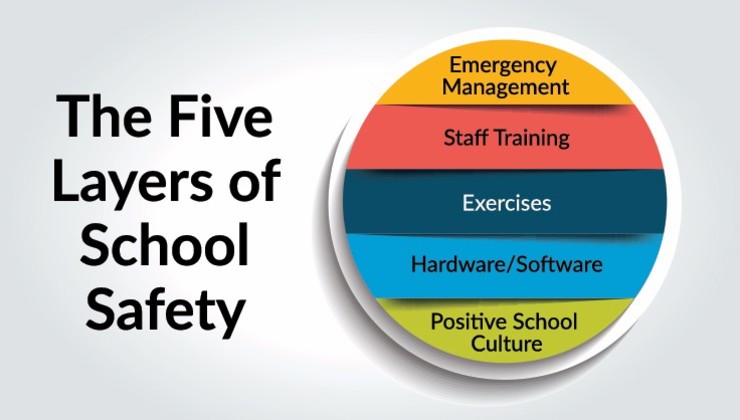 There is no 'one thing' schools can do to keep our students and staff safe.  School safety is a multi-layered approach that involves all stakeholders in the school community.  People and policies are more important than just hardware and software to promote a culture of safety in our schools.  This webinar " 
The Five Layers of School Safety
" and the accompanying white paper written by Gary L. Sigrist, Jr. will help guide you through these five layers.
Attendees will learn:
How to use free resources from the US Department of Education to work with their First Responders in developing Emergency Operation Plans (EOP).
The importance of using Exercises with their staff to test both their EOP and the training of their staff in using their EOP.
Hardware and software are just one layer of school safety and simply the use of hardware and software does not mean schools are safe.
How to use the findings of the Secret Service Safe School Initiative, to develop Threat Assessment Teams in their schools.
School safety does not have to be expensive.  Creating a positive school climate costs almost nothing and can significantly reduce the threat of violence in schools.
Meet the Presenter:
Gary L. Sigrist, Jr., is a nationally known speaker, consultant, author, and expert on emergency preparedness. His career spans more than 30 years as an educator, administrator, school safety director, and police officer. Gary's background in both education and law enforcement gives him a unique perspective on safety and preparedness, which he brings to his work with clients of Safeguard Risk Solutions.
If you appreciated this webcast and want to receive more valuable industry content like this, click here to sign up for our FREE digital newsletters!
Presented by: