Webcasts
Targeted Violence: Prevention and Response in Schools
Incidents of targeted violence in schools are on the rise. Learn how to detect and report possible danger signs and how to respond.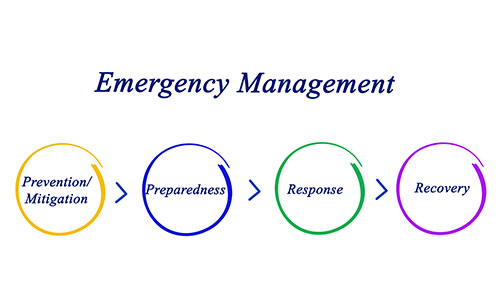 While schools have spent years and considerable effort and resources working to address potential active shooter threats, the sometimes-related issue of targeted violence against students or staff members has often been overlooked. The perpetrator of targeted violence can come from within the school but is also just as likely to come from outside.
In addition, the targeted violence can range from stalking to kidnapping, and even murder. Prevention of targeted violence also requires cooperation from the potential victim (both in school and out) for a safety plan to be effective. This webinar will offer expertise on:
Prevention: How to recognize possible targeted violence danger signs and things you can do when implementing a protection plan, including the importance of involving external partners and understanding limitations schools might encounter.
Education: What you can do to help guide a potential victim of targeted violence to reduce exposure, detect and report possible danger signs, and cope with the stress.
Response: What you can expect that might be similar and different from other incidents, what might tip you off at the scene that it is targeted violence, and steps you might need to take to help resolve the incident.
SPEAKER
Stephen Lopez
Emergency Manager
Doña Ana County Office of Emergency Management
Stephen Lopez is a retired police chief with over 30 years in law enforcement. During that time, he worked on a number of cases of targeted violence. He is a graduate of the FBI National Academy and holds bachelor's degrees in criminal justice and psychology, and a master's degree in strategic planning for critical infrastructures. Lopez retired in 2021 to become the manager of the Office of Emergency Management for Doña Ana County, New Mexico, where he continues to work on planning, mitigation, response, and recovery for all types of natural and manmade disasters.
This Campus Safety Webinar is Presented by:

If you appreciated this webcast and want to receive more valuable industry content like this, click here to sign up for our FREE digital newsletters!