Webcasts
Using Smart Technology to Secure Schools Amid Increased Gun Violence
Learn how a unified approach and the latest smart technologies, such as gunshot detection, can help your school be prepared and create a safe learning environment.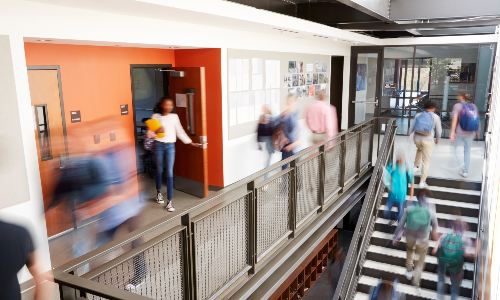 As a post-pandemic world becomes more of a reality, it's a harsh realization that active shooter incidents not only continue to happen, but they are also on the rise. According to the Washington Post, there were more school shootings in 2021 than there were in any year since 1999. In a situation where seconds matter most, having a unified, smart approach to your school's security helps to mitigate risk and saves lives.
In this webinar, Siemens Smart Infrastructure and Shooter Detection Systems will present on the latest smart technology that helps ensure your school is prepared and protected so your students, staff and faculty feel safe and can focus on the core mission of education.
Register for this webinar to learn from the experts:
How to take a more proactive approach to school security
How modern-day issues have changed the school security landscape
Understand the 5 keys to a smart, safe school
What happens after the first shot? Examples from past active shooter incidents
How to automate situational awareness with gunshot detection 
How to leverage industry experts to establish a safe school security plan
Speakers:
Matthew Hamilton, MBA
Education Business Development Manager (BDM), Siemens
Years with Siemens: 3
As the national BDM for Education, Matthew leads implementation for Siemens Smart Infrastructure's Smart Campus and Smart School initiatives. He brings a diverse background in infrastructure consulting as well as expertise in digital transformation of energy and automation systems, campus infrastructure strategic planning, decarbonization road mapping, cross-functional stakeholder alignment, service program design and educational partnerships.
Kyle Desjarlais
Regional Sales Manager – Northeast U.S., Shooter Detection Systems
As a Regional Sales Manager for Shooter Detection Systems, Kyle works closely with end users, authorized dealers, and integration partners to cultivate new business opportunities within his territory.  Kyle covers 11 states in the Northeast U.S. territory spanning from as far south as Delaware and up through New England.  Kyle has over 10 years of technical sales and territory management experience in the electronic components, aerospace, and security technology industries respectively.  Kyle leverages this experience to help partners and end-users improve their knowledge of the most reliable gunshot detection technology on the market, so they can design and deliver effective integrated security solutions to their customers.
David Stolerow
National Business Manager – Smart Buildings/Security & Enterprise, Siemens
Years with Security Experience: 15
David Stolerow is a National Business Manager – Enterprise & Smart Buildings / Security for Siemens Industry, Inc. David is a subject matter expert in physical security solutions with a background in design and security engineering. He is responsible for supporting smart building security solutions and integrations, and complex integrated projects for Siemens customers across the US and Canada.
Sponsored By: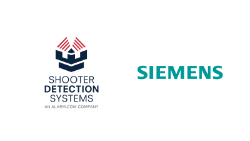 If you appreciated this webcast and want to receive more valuable industry content like this, click here to sign up for our FREE digital newsletters!