Webcasts
School Violence Prevention and Response: Lockdowns and More
In this free training, attendees will learn how to address student and staff mental health issues, enhance school lockdowns, and respond to both critical events and active threats.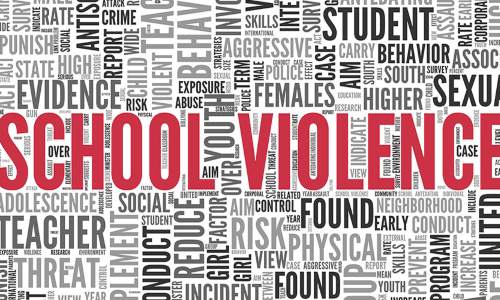 Although Campus Safety has been covering active threat response techniques for years, there have been some significant changes to the K-12 campus safety and security landscape since the COVID-19 pandemic. Schools and school district administrators would be wise to revisit how they identify and attempt to prevent threats before they escalate, as well as how they respond to life-threatening situations once they occur.
The challenges with student and teacher mental health and school employee burnout have mushroomed over the past three years. Additionally, there has been a steep rise in gun violence in our nation as a whole. And we can't forget that in addition to active shooter events and mental health issues, there are many other safety and security challenges that schools often encounter, such as weather emergencies, medical emergencies, maintenance issues, and violence in the community coming onto campus.
This training, presented by Gary L. Sigrist Jr., who is president and CEO of Safeguard Risk Solutions, will teach attendees how to address student and staff mental health issues, enhance school lockdowns, and respond to both critical events and active threats.
Speaker:
Gary Sigrist, CEO and President, Safeguard Risk Solutions, LLC
Gary L. Sigrist, Jr., is the CEO and President of Safeguard Risk Solutions, LLC. His career spans more than 30 years as an educator, administrator, and police officer. He is a nationally known speaker, consultant, author, and expert on emergency preparedness and how to build relationships with first responders. Gary was an educator and administrator for the South-Western City School District (SWCSD) for 30 years. In 2008, he was named Project Director for Readiness and Emergency Management in Schools. SWCSD is only one of a handful of school districts to win the Readiness and Emergency Management for Schools (REMS) Grant in 2008 and 2010, under his guidance.
He secured almost $1M in funding and resources through federal and state grants for SWCSD to enhance safety, security, and crisis management programs, as well as implementing the district's visitor ID system, and developing its Continuity of Operations/Disaster Recovery Plan and Food Defense Plan. He led the re-engineering of the district's two-way radio communication system and oversaw the implementation of its Mass Notification Plan.
His work with law enforcement, training from New Mexico Tech, the U.S. Department of Homeland Security, and his work with members of the Columbus (OH) Fire Department Bomb Squad lead to the current training "Bomb Threat Protocols for Schools" that is being delivered to schools across the nation. Gary is a certified Department of Homeland Security trainer for both the Law Enforcement Active Shooter Emergency Response (LASER) and Screening of Persons through Observational Techniques (SPOT) organizations.
He is a trainer for ALERRT and delivers Citizen Response to Active Shooter Events (CRASE) training, and is a Law Enforcement Instructor for Single Officer Response to Active Threats (SORAT). Gary earned a Bachelor of Science degree in elementary education from Ohio University and a Master of Science degree in education administration from The University of Dayton. He also completed Ohio Peace Officers Basic Training through the Central Ohio Peace Officer's Training Academy.
Presented By:

If you appreciated this webcast and want to receive more valuable industry content like this, click here to sign up for our FREE digital newsletters!