Webcasts
Using Drills and Exercises to Test Your School's Emergency Operations Plan
Learn how to train staff and test your school's emergency operations plan using various drills and exercises for a wide array of threats.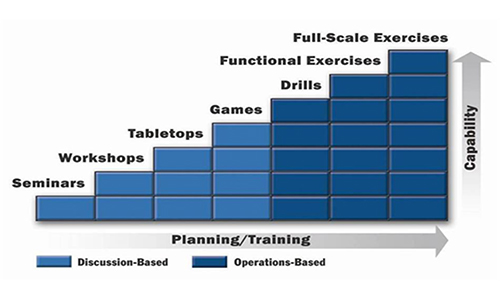 An emergency operations plan (EOP) is a set of written procedures for dealing with emergencies that minimize the impact of the event and facilitate recovery from the event. They must address all aspects of an emergency, including prevention, mitigation, response, and recovery.
Although EOPs should be reviewed annually, most tend to gather dust on a shelf and are never "put to the test." You may have the greatest EOP ever written but if you never conduct an exercise to test your plans, capabilities, and training, then all you have is a good theory.
The best way to test your EOP is through varying exercises for a wide array of threats, including natural disasters, biological disasters, and human-caused threats.
During this webinar, we will discuss:
What is an Emergency Operation Plan (EOP)?
How to create an EOP and the types of hazards/threats that need to be considered
How to train staff and test EOPs using drills/exercises of varying difficulty levels
Exercise successes and failures
The importance of conducting an after-action review following an exercise
Speaker: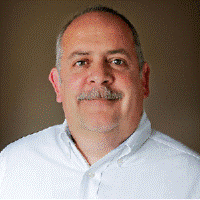 Gary Sigrist
CEO and President, Safeguard Risk Solutions, LLC
Gary L. Sigrist, Jr., is the CEO and President of Safeguard Risk Solutions, LLC. His career spans more than 30 years as an educator, administrator, and police officer. He is a nationally known speaker, consultant, author, and expert on emergency preparedness and on how to build relationships with first responders.
Gary was an educator and administrator for the South-Western City School District (SWCSD) for 30 years. In 2008, he was named Project Director for Readiness and Emergency Management in Schools. SWCSD is only one of a handful of school districts to win the Readiness and Emergency Management for Schools (REMS) Grant in 2008 and 2010, under his guidance. He secured almost $1M in funding and resources through federal and state grants for SWCSD to enhance safety, security, and crisis management programs, as well as implementing the district's visitor ID system, developing its Continuity of Operations/Disaster Recovery Plan, and Food Defense Plan. He led the re-engineering of the district's two-way radio communication system and oversaw the implementation of its Mass Notification Plan.
His work with Law Enforcement, training from New Mexico Tech, the US Department of Homeland Security, and his work with members of the Columbus (OH) Fire Department Bomb Squad lead to the current training "Bomb Threat Protocols for Schools" that is being delivered to schools across the nation. Gary is a certified Department of Homeland Security trainer for both the Law Enforcement Active Shooter Emergency Response (LASER) and Screening of Persons through Observational Techniques (SPOT) organizations. He is a trainer for ALERRT and delivers Citizen Response to Active Shooter Events (CRASE) training, and a Law Enforcement Instructor for Single Officer Response to Active Threats (SORAT). Gary earned a Bachelor of Science degree in elementary education from Ohio University and a Master of Science degree in education administration from The University of Dayton. He also completed Ohio Peace Officers Basic Training through the Central Ohio Peace Officer's Training Academy.
If you appreciated this webcast and want to receive more valuable industry content like this, click here to sign up for our FREE digital newsletters!