Webcasts
Power of 3: Improving Campus Security in a Changing Environment
Learn how to increase flexibility, future proof your security infrastructure and detect risk scenarios in real-time.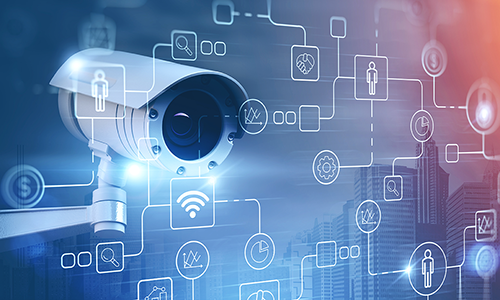 Taking advantage of new technologies is one way to maintain a strong security posture even as the environment changes around you. The nature of threats and risks change, students or employees may be off-campus more than on campus, and the need to detect risks in real-time increases. Bringing together an open video management platform, cutting-edge AI-powered video analytics, and a hyper-converged security platform enables you to deal with today's challenges yet be flexible enough to address the future of campus security.
Attend this lively conversation to learn how to:
Increase flexibility and future proof your security infrastructure
Instantly make any fixed IP camera "smart"
Detect risk scenarios in real-time and quickly produce evidence for investigations.
Access your security operations center (SOC) remotely and enable online access to video
Reduce costs, complexity, and downtime of your server and storage infrastructure
Bonus: How to partner closely with your IT department to maximize the value of your investments.
Speakers:

Jeremy Scott
National Sales Manager, North US, Milestone Systems
Jeremy is a 27-year veteran of the security industry. He started out as a technician installing commercial access control and video surveillance systems and, after 14 years, he transferred into presales engineering and then to project management before moving to Milestone Systems in 2014 as their Channel Business Manager for the Great Lakes Region. In 2018, Jeremy was ready for a bigger challenge and became Milestone's Strategic Alliances Manager, managing all go-to-market functions for third party hardware and software integrations for the Americas. In August 2019, he became the National Sales Manager, North US, where he manages a team of Channel Business Managers driving sales strategies and tactics for the North region of the U.S.
Mike Koponen
Sr. Director Strategic Alliances, Pivot3
Mike Koponen leads Strategic Alliances at Pivot3. In his role, Mike works with industry-leading software and hardware suppliers in the video surveillance, security and analytics arena in order to deliver solutions to market. Prior to joining Pivot3, Koponen was the worldwide leader of Solutions Marketing for the HP Storage Group and has worked in a variety of roles in the storage and high tech industry for more than 30 years. Mike holds a Bachelor of Science degree in Electrical Engineering from North Dakota State University and an MBA from the University of Colorado.
AJ Frazer
VP Business Development, Agent Video Intelligence
AJ Frazer has extensive product and business development experience with complex voice/video/data products and services. His career includes the launch of new software services in multiple industries ranging from remote telemetry gathering for mobile and stationary assets to physical security. AJ's role with Agent Vi frequently brings him in close contact with end users interested in employing video analytics to raise their security profile. Since the launch of Agent Vi's video analytics software-as-a-service (SaaS) platform, AJ has, in addition to his daily sales management role, served as a technology evangelist, presenting the benefits and trade-offs of cloud-based verses on-premise and hybrid designs.
If you appreciated this webcast and want to receive more valuable industry content like this, click here to sign up for our FREE digital newsletters!
Presented by: