Webcasts
Post-Columbine: Key Lessons Learned About Active Killer Situations
Dive deeper into how police training and response has evolved over the past decade and the continued efforts, drills, equipment, and overall communication that must continue to evolve.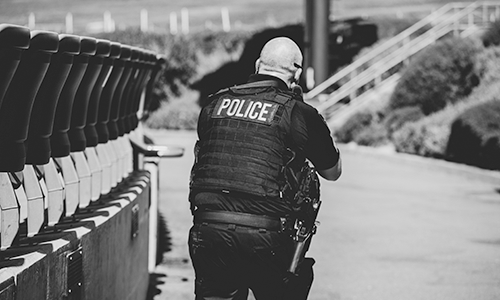 In April 1999, thirteen people were killed and 21 others were injured at Columbine High School during what would be one of the most influential "active killer" events to ever take place in a school setting.
In the 21 years since that tragedy, an entire generation of students have moved through the school system and have been replaced with students who weren't even born when the incident unfolded. Even most teachers, faculty, staff and administrators today came on board after the 1999 incident.
This webinar will examine some of the key lessons learned from both Columbine and the active killer incidents that have taken place since. While the breadth of material from 21 years of lessons learned is huge, attendees can expect a strong overview that will serve as both a refresher for seasoned practitioners and a starting point for those new to campus safety.
The webinar will include lessons learned related to training and tactics, information sharing, and threat assessment, as well as the role of the campus safety professional in helping prepare the community for similar events. We will also delve into some of the directions future incidents might move, and what campus safety professionals can do to prepare for and address these challenges. This will include detection, prevention, and mitigation strategies that should be considered moving forward.
Key takeaways will include:
Identification of lessons learned from active killer tragedies
Understanding both successes and failures in mitigation and response to help us improve current and future efforts
Planning for likely changes in active killer incidents so we can prevent or minimize the impact of future tragedies to the greatest extent possible
Stephen Lopez
Chief
New Mexico State University (NMSU)
Stephen Lopez is the Chief of Police for the New Mexico State University system and has been in campus law enforcement for 30 years. Lopez was adjunct faculty for 14 years teaching courses in criminal investigations and public health and holds numerous law enforcement instructor certifications. He has Bachelors degrees in criminal justice and psychology and a Masters in strategic planning for critical infrastructures.
Lopez has taught at regional and national conferences, including the Campus Safety Conferences, and conducts workshops on topics such as integrating training in use-of-force, active shooter response and selecting fire weapons for patrol. He is also a regular facilitator and evaluator in tabletop, functional, and full-scale exercises.
Presented by:


If you appreciated this webcast and want to receive more valuable industry content like this, click here to sign up for our FREE digital newsletters!