Webcasts
Improving Emergency Response Times with Mass Notification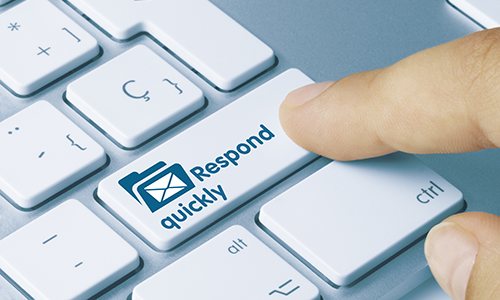 When an emergency occurs, it is critical that assistance is provided as soon as possible. However, many organizations have complicated processes or tools in place that delay response times. That delay can often put people at risk and can sometimes mean the difference between safety and harm. During this webinar, Pat Scheckel from Singlewire Software will talk with Scott Collins, Chief of Police for Aubrey ISD about how implementing a mass notification system in his district helped enhance safety and communication leading to better response times. From getting a better understanding of when an emergency had taken place to expanding the methods used to reach people with important alerts, Chief Collins will share his expertise to help attendees develop improved safety strategies within their own organizations.
Takeaways:
Receive a first-hand account of district's experience implementing a mass notification system
Learn how mass notification can be used to improve response times during critical events
Develop actionable strategies for enhancing safety and communication in your organization
Presenters: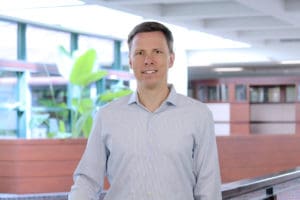 Pat Scheckel, Executive Vice President of Product Management for Singlewire Software
Pat Scheckel is the Executive Vice President of Product Management for Singlewire Software, a leading developer of mass notification solutions. Pat has more than 15 years of experience helping organizations across a wide range of industries implement tools that enhance safety and communication. Pat is keenly aware of the challenges organizations face when trying to keeping their people safe and informed. Pat and his team work to directly address the issues customers are experiencing with innovative solutions. He works to ensure that every organization can reach all of their people with important safety updates everywhere, every time.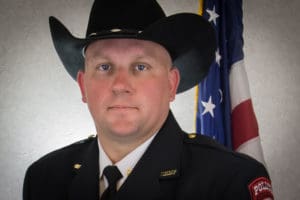 Scott Collins, Chief of Police for Aubrey ISD Police Department
Chief Collins has worked in various capacities during his law enforcement career, such as Patrol, Traffic, K-9 Unit (Narcotics K-9), School Resource Officer, Investigations.  In 2007 Chief Collins was selected to go to the SRO Division of his previous agency and start the Truancy Program for that district.  During his tenure, he worked hard to keep kids in school and focused on decreasing the dropout rate and increasing students' graduation rates.   Chief Collins also brought various specialized programs to the district and was valuable at shaping the SRO Program.
Chief Collins was selected to be the Chief of Police for Aubrey ISD PD in November of 2014 and to continue the newly formed Police Department for the district.  He was also tasked with building community relations, building the department, and taking the department to the next level of school policing.  While serving the department, Chief Collins is an active member of the community who works diligently to build relationships both in and out of the district and know the students in his district.  Chief Collins works hard to get into the classroom to teach and be very visible to the schools' kids.  Chief Collins focuses on expanding the department and training the new officers to be the best in Texas.  Chief Collins is a servant leader who is the first on-duty and the last to leave to make sure the officers who work with him are taken care of.
Chief Collins is a recent graduate of several of the National Command and Staff College programs.  He is a graduate of the Institute of Credible Leadership, Credible Leadership Development Program.  And in July of 2020, I Graduated from The Command and Staff Program Session 009.  Chief Collins was chosen to be the command college staff for the MAGNUS OVEA Award, which is one of the top graduation awards that can be given. 
Chief Collins has a wide variety of School-Based Law Enforcement Certifications, and is a certified instructor and teaches various topics.  Chief Collins also has a wide variety of Emergency Management Certifications and Sports / Venue Management Certifications.  A little-known fact about Chief Collins is that he is triple certified in not only police work but also is a Certified Basic Texas Firefighter and Texas Basic Emergency Medical Technician.  Chief Collins has worked in the fire and EMS field for almost twenty-seven years.  While he only serves in fire and ems role currently in a minor part, he still keeps his certifications active and practices when possible. 
Chief Scott Collins is a twenty-year Master Peace Officer veteran who is currently assigned as the Chief of Police and Emergency Manager for the Aubrey Independent School District in Aubrey, Texas. 
Presented by: